When it comes to online dating via android or iOS, Tinder and Bumble are undoubtedly two of the largest contenders for most popular dating apps. A lot of people enjoy using both as a way to meet people, but what if you just want one?
That's why we're comparing these giants to find one that is best for you. Read on to find how these two match up to give you top match-making services!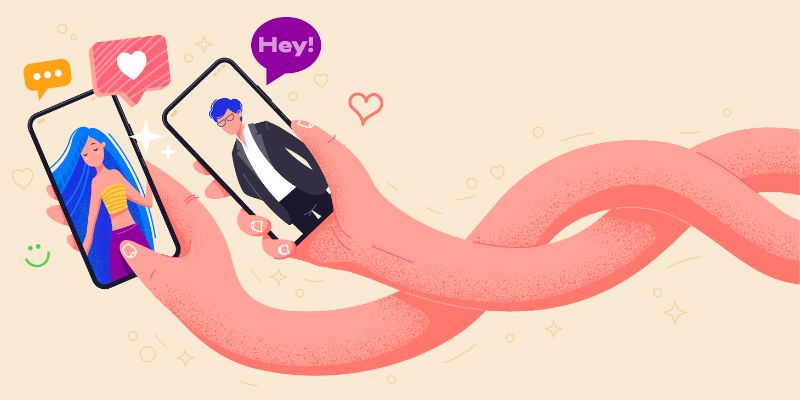 Bumble and Tinder
Before we begin on comparing these dating services, here's a rundown on what they are most known for.
Tinder
Tinder is one of the original hookup apps to become popular around the world for its ability to swipe right on users. It revolutionized how the industry approaches user-friendly services and ultimately gave people a new standard for how quickly they match.
Tinder is best used in urban areas like New York City, London or Berlin, as it is a location-based service. However, with more features added to expand how users connect, Tinder remains a go-to for people anywhere
Bumble
Bumble grew as a response to how men would initiate dating on apps like Tinder. It features many characteristics as its competitor, but here women make the first move with potential matches.
This has pushed men to work harder for dates, and means that it works better as a service for long-term relationships. They also aren't being outdone for innovation, as they are constantly launching new features and events to go with their app.
That even includes opening the first ever dating app-owned restaurant exclusive for daters!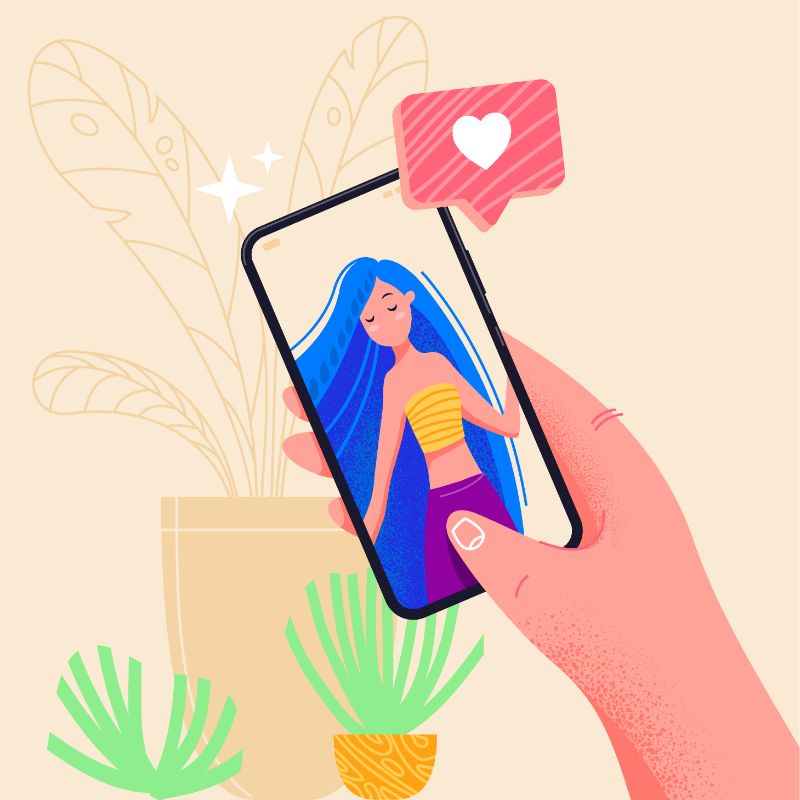 Bumble vs. Tinder FAQ
Before we get into the nitty-gritty, here are some frequently asked questions about the two:
Is Bumble better than Tinder?
It depends on what you are looking for. If you just want casual sex, Tinder is better. If you want the option for casual sex or something better, or even just friendship, Bumble is better.
Is Bumble a hookup app?
Not really. There's potential to hookup with Bumble, but generally it isn't used for this.
Is Tinder or Bumble better for guys?
That really depends on what you want. Overall, we think Bumble is better just because the quality of your dating will be that much higher. If you just want no-strings attached sex, Tinder will suit you better.
Is Bumble good for guys?
Yes, but you are going to need some good looks and a decent profile to have a better time at success here, since women are initiating contact. Some guys do very well here, in fact.
Bumble counts as a feminist dating app. But is it really safer for women? We've made the test!
Sign up and general use
To start with, signing up and actually using these services is one of the most important factors when it comes to deciding if you want to try it.
Fortunately, both apps are simple to sign up for. There's nothing complicated about the process. In response to fake profiles both services ask you to sign up with identity-verification. That means your phone number with Tinder and Facebook with Bumble.
Both are also easy to use. They match you with users based on shared interests, location, and more. You swipe right or left to match or pass.
Messaging other users
Messaging is what is on dating apps: a mixed-bag. You will get the good, the bad, and the ugly.
To mitigate that, Bumble only let's women message men first. The result is that users tend to be slightly more educated and even career-oriented. Additionally, men put in more effort because it isn't as easy for men to match with women.
With Tinder either men or women can message first. That opens the floodgates for any and all kinds of messaging, from short, offensive sexts to full conversations. It's really a gamble.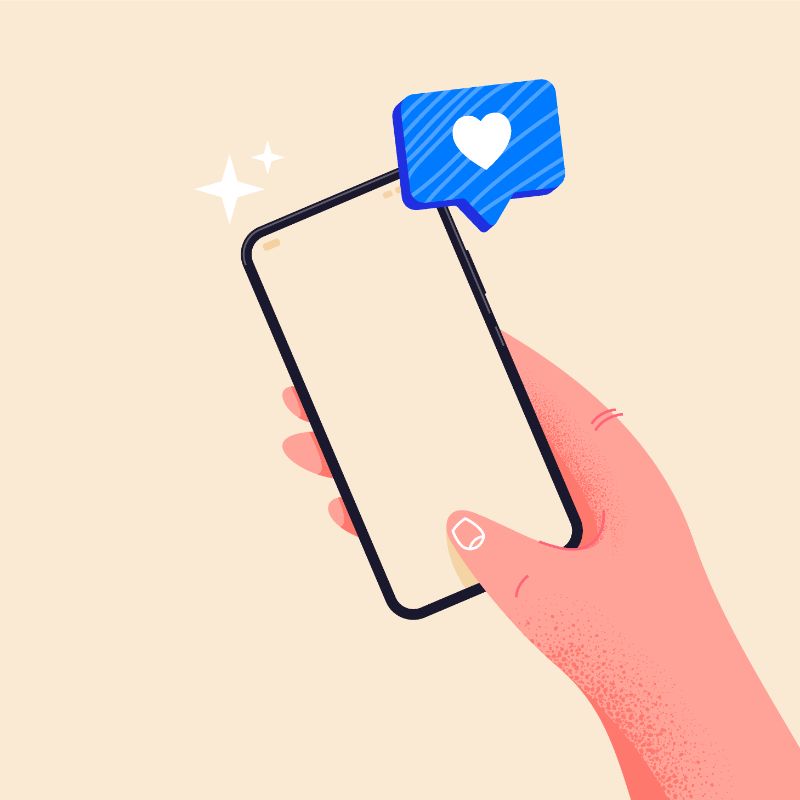 Overall quality of profiles
In a nutshell, Tinder has a wide range of users with both good and bad, while Bumble is generally of a higher quality. Profile pictures are typically similar, although you may run into more adult-themed pics on Tinder than you would Bumble.
It should be noted that Bumble allows you to "fill from Facebook" if you don't want to put in your data and photos manually. This can mean that the overall quality of profiles can be automatically higher since it is just taking info from social media.
Tinder doesn't really ask for much more than your basic sign-up and pictures, so you can really just get into it from there. That works if you want to just start, but your profile quality will suffer. In the end you can add to either app's profile later, if you want, although few do.
What to (broadly) expect from the quality of users
When you have a service that is as quick and easy to start using as Tinder's is, coupled with the sheer number of users active on there (the site suggests some 2 billion views a day), it is inevitable that the quality of users will be less than ideal in the sum total.
That's especially true when the amount of work required to initiate and get a match started is next to nothing. The algorithm for connecting you is largely left to the user, after all. This can mean a lot of time swiping through crummy users.
On the other hand there's Bumble, which enjoys being slightly less popular and geared toward a specific group. On average, most users here tend to be college educated, attractive and polite. You will have fewer options, but they will be of a higher-quality.
That means less time swiping. Plus, with their approach to women messaging first, fewer scammers can utilize it over their less scrupulous competition.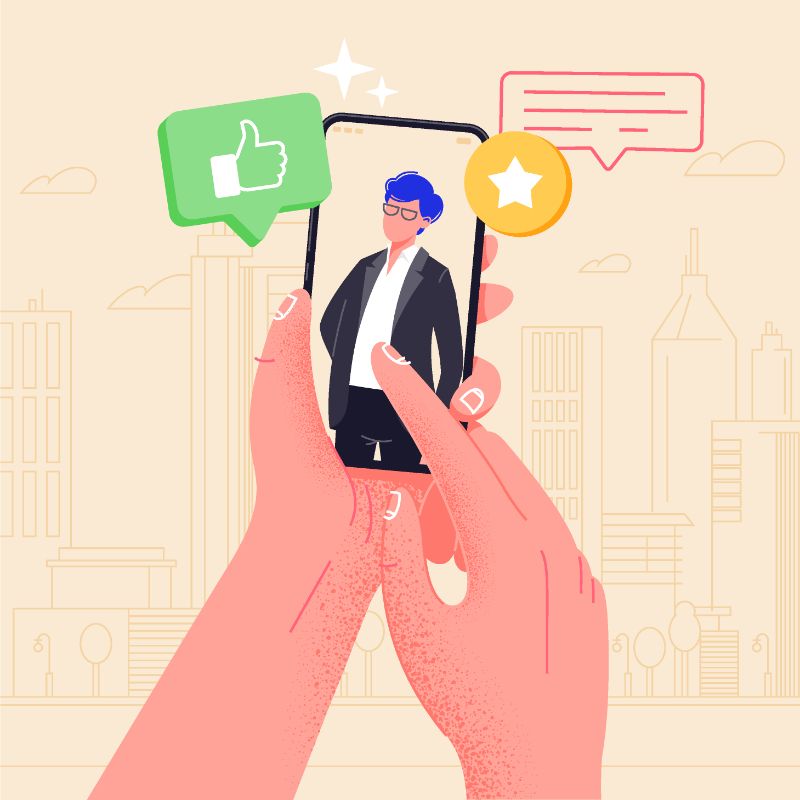 Security for men and women
No service is going to be completely secure for its users. However, both have made efforts to improve how they filter out scammers and dangerous daters. Tinder is even in the works for developing a background check feature for you to see if your match is a safe one.
In the end Bumble wins this, though. It is generally safer for women to use due to how it operates with women initiating contact. On top of this they have made efforts to ban body-shaming and ensure a safer environment for their users.
Attractiveness of premium memberships and paid special features
You are going to get what you pay for when it comes to these apps, even if their free services are already excellent.
Tinder
There are two premium subscription services to offer, the Tinder Plus and Tinder Gold services.
Plus gets you:
Unlimited likes (these are limited for free users)
Unlimited rewinds (undo that swipe, if you want)
One free Boost each month so you can show your profile to more users
No ads
Change your location
Full access to Tinder Picks
Swipe with anyone around the world
Video functionality
Gold adds:
See who already likes you
Access to a curated list of Top Picks
Plus and Gold cost around $19.99 per month and $29.99 per month, respectively. You can save money with longer commitments though. You can also buy Boosts for $3.99 and Super Likes at $4.99 for a pack of five. Both get cheaper the more you buy.
Bumble Boost
There's only one premium subscription here, starting at $24.99 and getting cheaper the longer you stay.
Boost offers:
BeeLine limits your feed to just the women who have already liked you
Rematch reconnects with past matches for an extra 24 hours
Busybee extends the 24-hour match window
Access to all filters
Bumble BFF, for friendship instead of dating.
Video features
Spotlight, to get your profile features in your area for 30 min
SuperSwipe
A one-week trial costs $8.99, although it makes more sense to try the 1 month plan. You can also buy Bumble Coins for $1.99, which let you SuperSwipe profiles so you can immediately tell them you are interested in them.
Bumble also has a special option for those who love traveling. Read all about their Travel Mode in our article!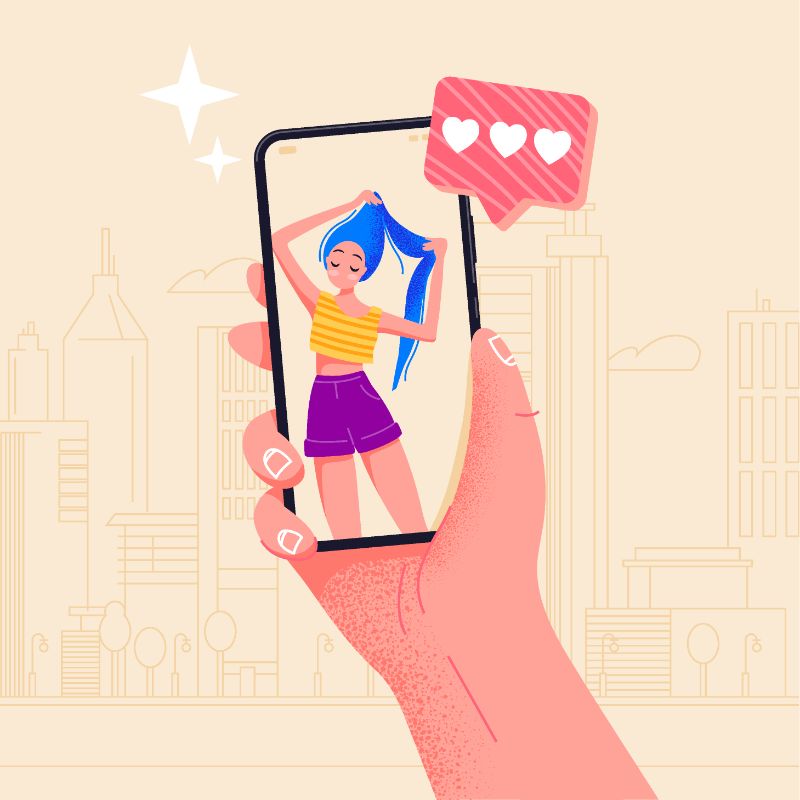 LGBTQ+-friendliness
Tinder has been the subject of many complaints from the LGBTQ+ community for their lack of inclusive dating options and difficulty matching. With Bumble, there is much more variety for the gender you identify as and would like to date.
This includes options like trans identities, gender-fluid, gender-non-conforming, gender-questioning, Hijra, and two-spirit to name a few. You can also state your intentions for using the service, whether it is to date, make friends, or meet people in a community.
Male to female ratios
Tinder has an incredible amount of users around the world, but nevertheless men outnumber women 2 to 1 on the app. This is fairly standard for most dating services, but when it comes to Bumble the ratio is closer to equal.
Which one is better for relationships, hookups, and friendships?
If you are looking for casual, no-strings attached sex, then Tinder is going to be your better bet.
Part of the reason for this is simply a law of numbers. The user base here is so large and the service so easy to use that it works in your favor. Couple that with people looking for the rush of matching and the surface-level approach of hookups and you are bound to match.
These are all great qualities for a service that sells itself as being casual-friendly. After all, you are swiping based on looks and a glance rather than anything deeper. It's a mentality that syncs up neatly with how hooking up just works.
When it comes to better odds at a lasting relationship or even friendship, Bumble wins, hand's down. You can date casually here too, but there's more flexibility. After all, it isn't enough to just send that first message as matches are deleted after 24 hours if no one speaks up.
Potential partners are going to inevitably require a bit more work, and everyone knows that. More effort means a deeper level of interest and, if you want a real relationship, a better shot at something that is more than just a one-night stand.
Conclusion
If you are just looking for quick and easy sex, Tinder will probably land you more success in the long run. However, the quality of your matches and your options for dating are just going to be of a higher caliber with Bumble users.
It does come down to preference though, and the amount of work you are willing to put into trying to meet someone new. Our vote in the end goes to Bumble, due to their better matches, better LGBTQ+ approaches, and for their overall cleaner experience.
Alternatives to try
If you aren't satisfied with either option, then we can recommend some alternatives. The first is the up and coming hinge, which is an app that sells itself as a service that it wants you to delete as soon as possible, meaning they really want you to match up with a soulmate!
Of course, that also means they are geared only for serious relationships, so don't expect to meet anyone for a quickie.
If you are more open to dating sites, then okcupid is also an excellent service to try. They are also more focused on meaningful relationships, so you will have to keep that in mind as you try them out. They do offer services for mobile, though.
Find the best casual online dating sites
Take your pick from some of the best casual online dating sites in the UK.
Mingl3
Best for: Anonymous and discreet encounters
Free membership: Free registration
Users: Chat with thousands of attractive singles
Flirthits
Easy to use chat service for quick connections
Popular in the UK for singles
Flexible matching for local and abroad
MilfFinder
Only mature women who really know what they want are members of MilfFinder.
Milfs here know exactly what they are looking for and what their needs are.
No financial risk with the free registration.
Younger men... and middle-aged men are often considered the "target group"
100% safe and secure
DateYourGirl
Meet attractive Asian, European, & Latino singles
Quick and free signup
Casual or serious online dating
Shag
Fast and simple hookups
Caters exclusively to the UK
Sign up for free and enjoy
Relax with a secure and private service
Ulla
Ignite romance right in your vicinity
Enjoy exact matching thanks to accurate filters;
And explore many more benefits that will help you find love!
EliteCupid
Personality assessment for enhanced screening

Global reach. Match with like-minded singles all over the world

Meet your equal in values, lifestyle, and career ambition
Pukbo
Offers unlimited messages and great value with a Welcome Offer for the new members
More than a dating site. Gives access to engaging and unique VIP Content for its premium members
Secure. Supports a variety of safe and convenient payment options, like Google Pay and Apple Pay
Adult Friend Finder
Best for: No strings attached and open minded individuals
Free membership: Free registration, limited
Users: 94 million
OneNightFriend
Easy casual encounters with locals
No commitment to dates or the site
Flexible for at home or on the go
Discreet to keep your fun private
Secretbenefits
Women here are very easy-going
Only real people
Unique matching
Customer satisfaction centered brand
My Mature Flirt
Engage in romantic conversations of an exciting nature with REBLL Network's premium British dating community. If you are looking for teasingly playful connections, meaningful deeper interactions, or anything in between, you have arrived at your destination! Let us create memorable experiences for you that leave you both satisfied and wanting more. Check out our perks:
Flirty Conversations: Engage in playful banter, exchange virtual surprises, and enjoy interactive charm with potential matches that make your heart race.

Captivating Profiles: Create a profile that dazzles! Share your most alluring photos, fun videos, and witty bio snippets to showcase your unique charm.

Exciting Encounters: Join us at local events, where sparks fly, connections sizzle, and you'll find yourself wrapped up in thrilling moments with other singles in the UK.

Personalized Connections: Immerse yourself in Exclusive Matches, where cutting-edge algorithms work their magic, connecting you with individuals who ignite your interests and desires.

Safety with a Spark: Your safety is our top priority, wrapped in an air of mystery and excitement. Exclusive Matches ensures a secure yet exhilarating dating experience, where you can let your guard down and embrace the adventure.
Only-Flirts
Easy and convenient interface
Perfect for casual dating & hookups
Plenty of members for you to have fun with
Lovnet
Search millions of profiles, chat in real-time and share your photos
Find, communicate and meet with like-minded people.
Discreet
FriendswithBenefits
Make friends and more quickly
Find out who in the UK is up for fun
No-strings attached sex
Reliable and safe service
C-Date
Enjoy fast and easy hookups
Meet with local UK singles or couples
Safe, discreet service for private use
Meet others in an active, supportive community
sugardaddy
Women here are very easy-going
Only real people
Unique matching
Customer satisfaction centered brand
Dirtydating
Free sign-up!
+100.000 women
100% discrete
Ashley Madison
Best for: Open-minded looking for "no strings attached" fun
Free membership: Free registration, limited
Users: 54 million
CupiDates
Large database of Asian and European singles in the UK
Full control of your profile to set your desired privacy settings
Attend virtual events to meet even more members
Dating apps compared