Any relationship can have its ups and downs, no matter the gender or sexual orientation of the people involved. Even though that is the case, dating a transgender person comes with its own set of considerations that a cisgender person should keep in mind for their trans partner.
In this article, we will bring the common concerns up to the service, help shed some more light on trans-cis relationships, and what can be done to help your trans partner feel more comfortable.
Before we get started, let's begin with a few definitions:
Cisgender: a person whose sense of personal identity and gender corresponds with their birth sex.
Transgender: a person whose sense of personal identity and gender does not correspond with their birth sex.
Non-binary or genderqueer: an umbrella term for gender identities that are neither male nor female‍—that are outside the gender binary.
Gender dysphoria: clinically significant distress or impairment related to a strong desire to be of another gender, which may include desire to change primary and/or secondary sex characteristics.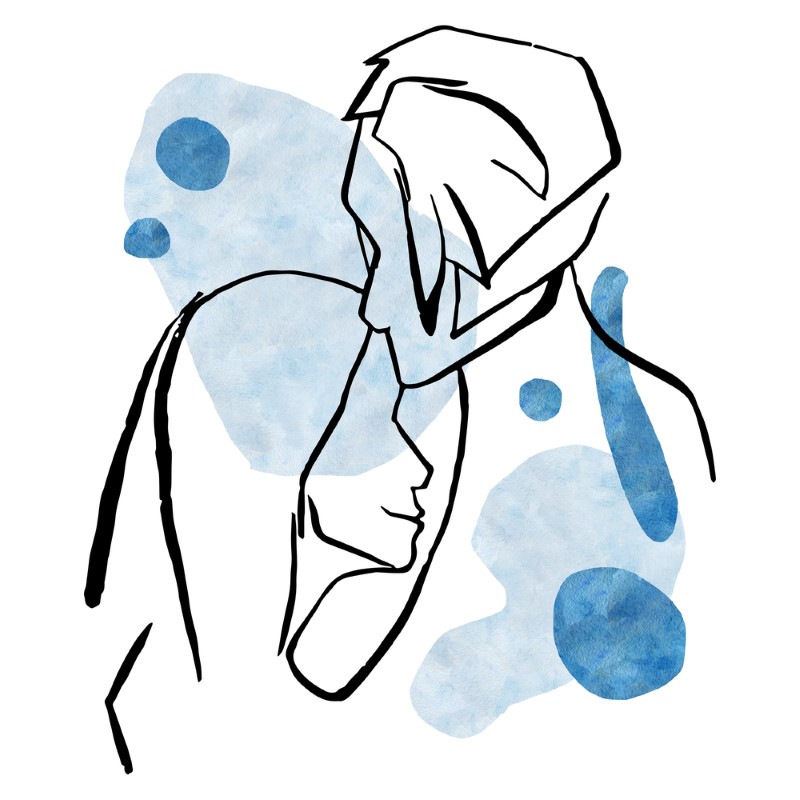 Possible issues in trans-cis relationships
Although trans and non-binary people should be treated with equality and respect, there is no denying that there are a few differences with dating a trans person. One thing that is unique to trans and non-binary people is the possibility that they experience gender dysphoria.
As defined above, it's a distressing feeling related to how a trans person feels about their sex characteristics. See below for more details about gender dysphoria.
The reason gender dysphoria could create a challenge in trans-cis relationships is it can affect their comfort level with sex. If they are uncomfortable with their body and a lack of body parts that matches their gender identity, it could be distressing to engage in intimacy with their partner.
Casual dating sites for trans-cis relationships often fall under the spectrum "shemale" dating. Here's why the term is actually offensive and why you should never use it!
Another issue that could come up is if the partner comes out as transgender once the couple is already together. It's a scary situation for trans and non-binary people, as it could not only lead to the possibility of their relationship ending if their partner doesn't want to continue dating a trans person, but their life could be in danger.
Unfortunately, nearly half of all transgender people will experience intimate partner violence at some point in their life according to Williams Institute. In general, violence also disproportionately affects Black trans women. Because violence is so prevalent, it can be scary for a trans person to tell anyone — even their partner — about their identity.
Something to also keep in mind when dating a trans person is to evaluate your friend and family groups. Are they safe and accepting people to be around? What might happen if you introduce your trans partner to them? It's important to keep this in mind if you are interested in introducing a trans or non-binary person to other people you know.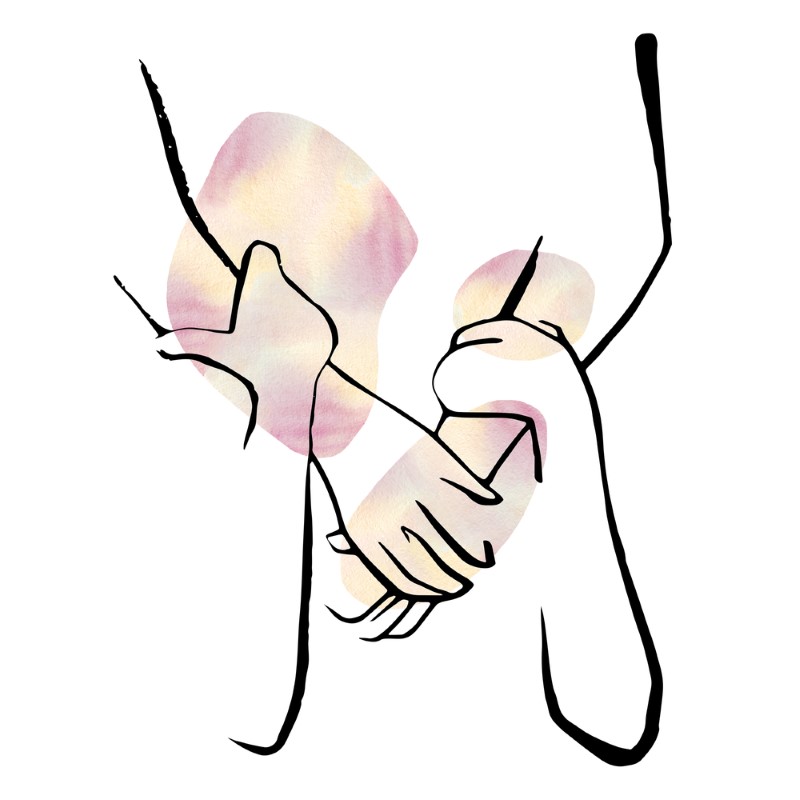 Understanding gender dysphoria
Let's talk a bit more about gender dysphoria. We already covered the definition above about how it's a feeling of distress related to a trans or non-binary person's sex characteristics, but can a cisgender person understand how it feels?
A cisgender person is someone that is comfortable with their sex assigned to them at birth, so they don't experience gender dysphoria and thus doesn't know what it feels like. However, we will try to explain it beyond just the definition.
A Reddit user that goes by the username Cascadeon has provided their analogy about what gender dysphoria feels like for them.
"This is an analogy I used to tell people, I don't know if it helps but maybe.
Gender is a lot like a pair of shoes. If you have on a good, comfortable, well fitting pair, you don't notice it or think about it. As you walk around you aren't constantly thinking about your shoes and the comfort, it's just there and fine and normal and it doesn't concern you one single bit. It's almost hard to notice because if they feel fine it seems to silly and unimportant to spend energy thinking about it.

But if your shoes are too small and tight or there is a rock in them it's all you can think about. Every step is annoying and miserable and you don't want to do anything else until you fix this damned rock. Doing anything else seems crazy until your shoes stop hurting you.

So I think in that sense, most people probably can't really conceptualize the feeling of their gender well because it just fits right and always has, so it's hard to imagine how all the small, normal things just constantly feel wrong, even if you are alone in your home."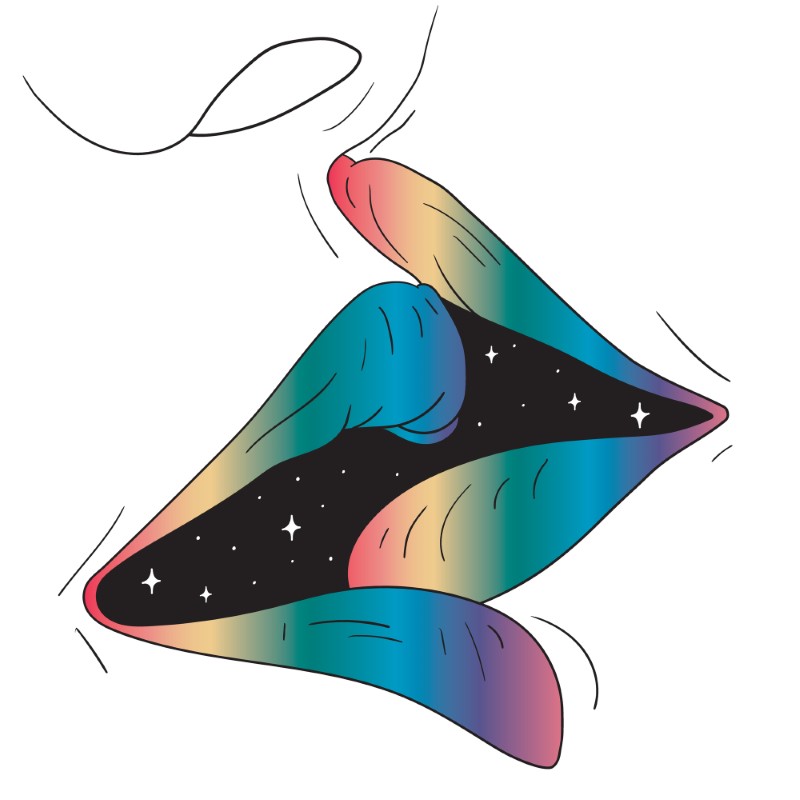 What is it like to date a cis partner as a transgender person?
According to a study in the Journal of Social and Personal Relationships, only 12% of the 958 cisgender participants chose "trans woman" or "trans man" from the gender identity options of who they would like to date. It's possible that someone truly prefers to date someone that is cisgender, but there is still a lot of ignorance and transphobia that exists in the world that could have influenced those participants' choices.
Beyond the study, healthy trans-cis relationships can and do exist. Juliet Minola wrote an article for Allure about her relationship with a cisgender woman and how it developed into an accepting and loving lesbian relationship after Juliet came out as a trans woman.
Juliet writes how her partner was concerned that it meant they would need to break up because her partner identified as a straight woman, but their love for each other overcame their concerns about sexuality. In Juliet's case, her transitioning journey started slow and didn't focus heavily on hormones and name changes, which may have helped her partner.
Juliet goes on to explain how her partner helped teach her how to do her nails, makeup, and hair that became important to her transition. She writes that after a while, her partner came out to her as lesbian and that she actually couldn't imagine herself dating a man.
Her story is heartwarming and illustrates that trans-cis relationships can flourish. It's also important to keep in mind that not every romantic relationship is the same, and a trans person should never feel like they need to hide their trans identity just for the sake of their partner. Every person deserves to feel happy and comfortable in their own body.
How coming out can affect your relationship
Juliet's story shows that it is possible to have a living relationship between a cisgender and transgender person even when the trans person comes out to their partner after beginning their relationship. Despite it being possible, there's also the other option of coming out to your partner not going to plan. What are some of these negative and positive outcomes?
Positive:
Your cisgender partner accepts and validates your gender identity
They continue with the relationship after you come out to them.
Depending on your partner's gender expression, they may help you with things such as how to apply makeup or tying a tie.
Your partner may even discover something about themselves that they had been denying or holding back and now feel comfortable sharing it.
Negative:
Your cisgender partner doesn't accept your gender identity.
They may tell you that you're making it up or it's not who you are.
Your partner mentally, verbally, or physically abuses you because of your gender identity.
Your partner "outs" you to other people before you had a chance to tell them yourself.
If you experience anything negative — especially including abusive behaviour — you don't deserve to be treated that way and should try to leave that person when safe to do so. Your own physical and mental health matters the most.
Asking yourself whether trans-trans relationships are easier? Our expert Felix has debunked the pros and cons of two transgender people dating.
How to make trans-cis relationships work
If you're interested in dating a trans person or already dating someone and they have come out as transgender, what can you do to make the relationship work? Here are some examples of things that you can do to make your partner feel comfortable with their transgender identity and boost your relationship.
Accept and love them for who they truly are, and be available to listen to their concerns.
Respect any new pronouns that they may identify themselves with.
Try to be careful about any possible gender dysphoria your partner may feel, and check how they feel about intimacy when the time comes.
This is just a sample of what you can do to support your trans or non-binary partner, but it's a good place to start. The most important thing is to respect them and be are careful as you can to not ask invasive questions. If they are ready, they will tell you what you need to know.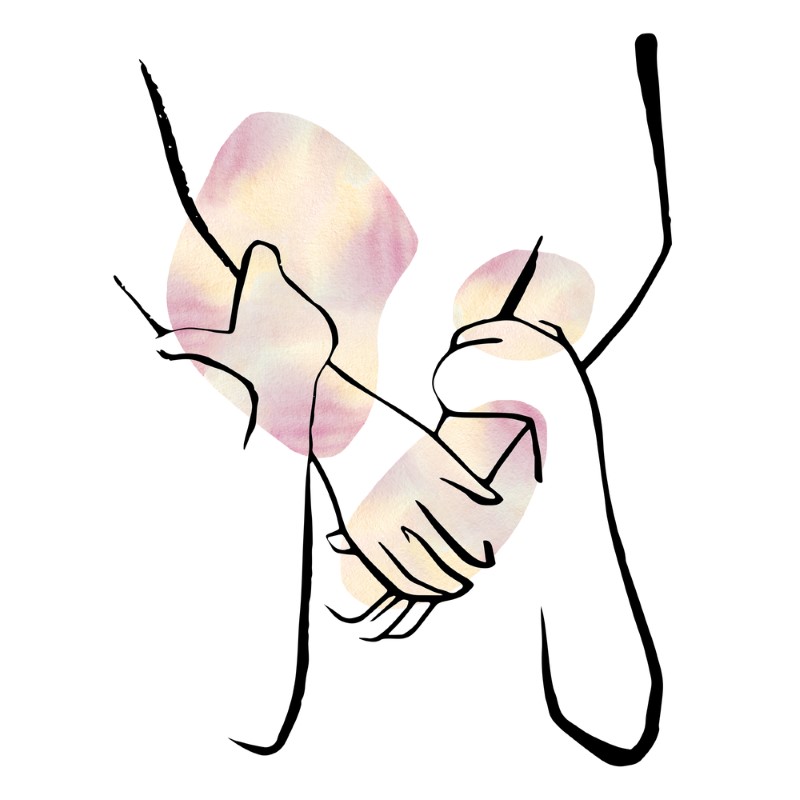 Fetishization and ignorance towards trans people
An issue that is not talked about nearly enough when it comes to the trans community is the prevalence of fetishization and ignorance that exists, especially in online dating. The fetishization mostly affects transgender women because of the ignorant terms used such as "ladyboy" that is very offensive.
It's important to remember that transgender women are valid as true women, no matter where they are in their transitioning journey. Both transgender women and transgender men may not seek out surgery or other medical transitioning avenues for either personal or health related reasons, but it doesn't mean that they are less valid.
Gender dysphoria can be very distressing for trans people that do not have the body parts that correctly align with their gender identity, and calling someone a "ladyboy" invalidates a trans woman's identity by using a word that doesn't accept who they are as women.
Ignorance is also a significant issue that the trans community faces. Part of it is related to the fact that there is hardly any transgender representation in the media to help the community be more visible and spread awareness, but the other side of it is the unwillingness of most people to educate themselves and listen to other trans people's stories.
It's considered to be transphobic if you refuse to be educated about trans people and continue to spread misinformation. Nobody is expected to learn everything, but respect is a basic human right for everybody.
Famous people in trans-cis relationships
After mentioning how important it is to see trans people represented in the media, here are some famous trans people that have cisgender partners.
Laverne Cox
She had a starring role in "Orange Is the New Black" where she rose to fame as one of the most visible trans actresses. At the beginning of 2021, she announced that she has begun dating a man whose name she has chosen to not disclose to the media.
Laverne says of her new boyfriend, "He's not playing any games. He's just himself, and he's kind and sweet and real and funny and awesome."
Chaz Bono
As the son of Cher and Sonny Bonno, Chaz was arguably born into fame. He is an activist and writer who also became the first transgender contestant on "Dancing With the Stars" in 2011 after filming a documentary for OWN about transitioning.
He has also found love in recent years with child actress Shara Blue Mathes. A source close to the family has stated of their relationship, "When they are in the U.S., they make a point to see one another's families. That is so important to them. Cher and her mom Georgia are treating Shara like family. They are delighted Chaz has found someone who makes him happy."
Get started at some of the top casual dating sites around
Find a safe space and enjoy the best LGBT casual dating sites in the UK.
Elite Singles
Over 13 million active users on the site
Intelligent matchmaking based on background and interests
85% of members have a professional background
Academic Singles
Matches based on questionnaire for attitude, opinions, desires, and expectations
Get your questionnaire, personality assessment, and matches all completely free
Aimed at the educated crowd and focused on helping you meet your special someone
Silversingles
Best for: Authentic 50+ matchmaking
Free membership: Free registration, limited
Users: 60,000
eharmony
#1 trusted dating app in the UK
For serious, long-term relationships
Free registration
Flirthits
Perfect for: People looking to flirt and starts things off in a fun way
Find someone in your neighbourhood
Chat with like-minded singles straight away
SingleSlavic
Fun chat function that lets you send texts, voice notes, pictures, gifts and more
Great search function
The place to find like-minded people who are looking for meaningful relationships
Immediate support from professional team
1000s of profiles
EliteCupid
Personality assessment for enhanced screening

Global reach. Match with like-minded singles all over the world

Meet your equal in values, lifestyle, and career ambition
Ulla
Ignite romance right in your vicinity
Enjoy exact matching thanks to accurate filters;
And explore many more benefits that will help you find love!
Pukbo
Offers unlimited messages and great value with a Welcome Offer for the new members
More than a dating site. Gives access to engaging and unique VIP Content for its premium members
Secure. Supports a variety of safe and convenient payment options, like Google Pay and Apple Pay
Only-Flirts
Easy and convenient interface
Perfect for casual dating & hookups
Plenty of members for you to have fun with
Mingl3
Best for: Anonymous and discreet encounters
Free membership: Free registration
Users: Chat with thousands of attractive singles
My Mature Flirt
Engage in romantic conversations of an exciting nature with REBLL Network's premium British dating community. If you are looking for teasingly playful connections, meaningful deeper interactions, or anything in between, you have arrived at your destination! Let us create memorable experiences for you that leave you both satisfied and wanting more. Check out our perks:
Flirty Conversations: Engage in playful banter, exchange virtual surprises, and enjoy interactive charm with potential matches that make your heart race.

Captivating Profiles: Create a profile that dazzles! Share your most alluring photos, fun videos, and witty bio snippets to showcase your unique charm.

Exciting Encounters: Join us at local events, where sparks fly, connections sizzle, and you'll find yourself wrapped up in thrilling moments with other singles in the UK.

Personalized Connections: Immerse yourself in Exclusive Matches, where cutting-edge algorithms work their magic, connecting you with individuals who ignite your interests and desires.

Safety with a Spark: Your safety is our top priority, wrapped in an air of mystery and excitement. Exclusive Matches ensures a secure yet exhilarating dating experience, where you can let your guard down and embrace the adventure.
CupiDates
Large database of Asian and European singles in the UK
Full control of your profile to set your desired privacy settings
Attend virtual events to meet even more members
Ashley Madison
Best for: Open-minded looking for "no strings attached" fun
Free membership: Free registration, limited
Users: 54 million
DateYourGirl
Meet attractive Asian, European, & Latino singles
Quick and free signup
Casual or serious online dating