Nearly every trans woman has in some way, shape, or form confronted the label of "shemale" as they try to date. It results from when others who want to date a female transgender or transsexual don't know the proper terminology or have been led to believe the labels of the porn industry.
Many people who want to be in a relationship with a trans person may think that it's just a matter of someone changing their gender identity and having breast augmentation to be called a "shemale", but the truth is the term is derogatory and only used in porn.
In this article, we'll explain why the term is derogatory and what its origins are, as well as what the proper terminology is in the LGBTQ+ community for trans individuals. Read on to learn about how trans people have been fetishized, and how you can be a better ally to them!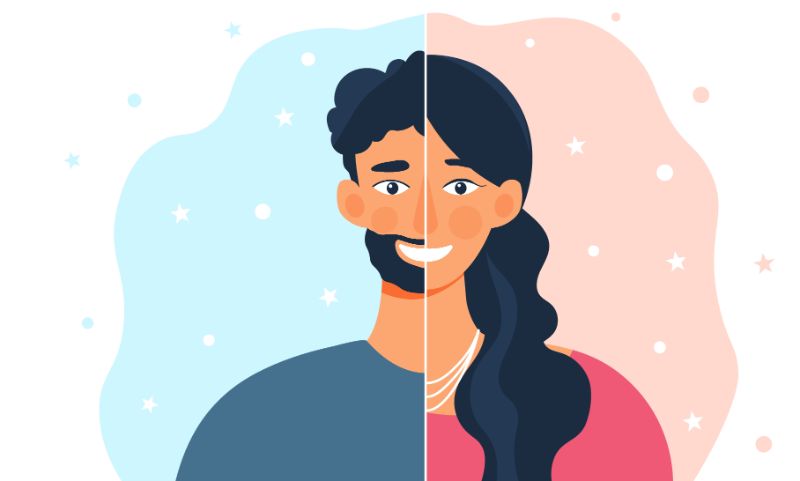 What is a "shemale"?
To begin with, "Shemales" don't really exist in the sense that they are portrayed. The phrase is a transphobic one as well that is now considered a derogatory term, debasing trans persons to sexual objects. Use of the term is now a slur amongst the LGBTQ+ community.
According to wikipedia, "Shemale is a term most commonly used in the pornography industry to describe trans women or other people with male genitalia and female secondary sex characteristics (including female breasts) acquired via hormones or surgery."
As a result of the porn industry pushing a sexualized image of trans people, the label of "Shemale" was popularized and became a colloquialism for everyday usage. However, this was largely outside of the trans community, and so they were forced to fight this image.
Along with other phrases like "ladyboy", "tranny", and "transvestite", the trans community has had to fight against dehumanizing, impersonal labels that have worked against the legitimization of their identity and struggles in day-to-day living.
In essence, a shemale is just a character in a porn film with male genitals and female characteristics that doesn't exist in reality as such, and doesn't reflect a true person. It is a term that contributes to their fetishization, dehumanizing, and sexual objectification.
It is a term to be avoided, and has hung around the porn industry too long.
What is TS dating?
TS Dating is a short form of referring to Transsexual dating, or more broadly trans dating. The problem is that many of the terms in TS dating tend to rely on fetish and porn terminology, and so users will be faced with a lot of derogatory terms as they try to date.
This is especially true for TS dating, which is often associated with casual dating, meaning one night stands, hookups, etc. The effect it has on users is that they search for hookups with trans people using these terms, and thus propagate further usage of said terms.
Non-trans members often register hoping to have sex with someone that reminds them of the "shemales" they are familiar with from pornography. They do not always realize that their approach is problematic.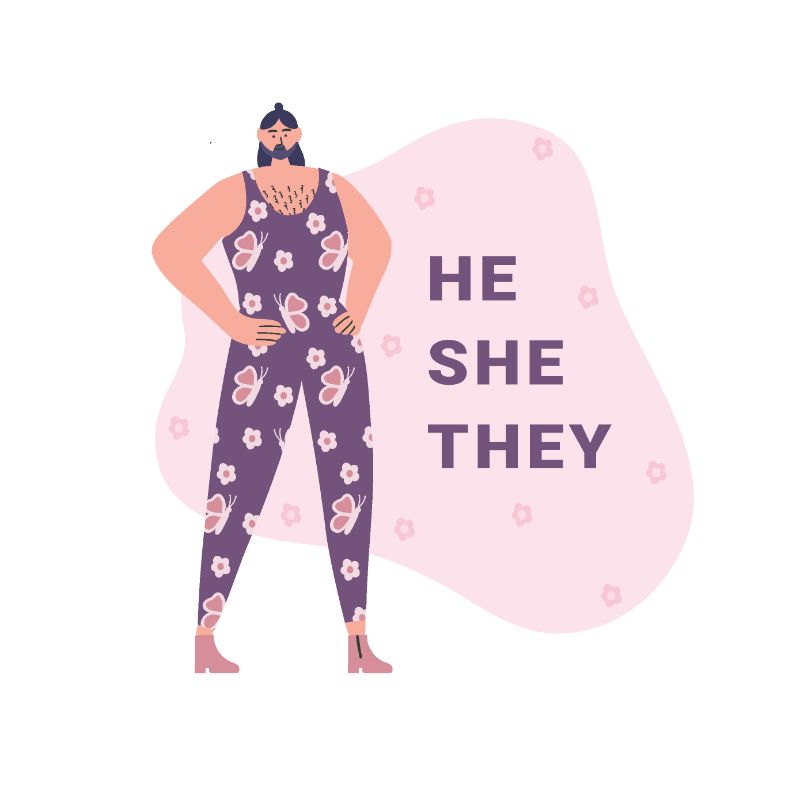 Dating, Fetishizing and Transamory
The world of trans relationships has had many unfortunate instances and areas that have been fetishized by pornography and other niche sex services, including linking cross-dressers to the sex trade and hermaphrodites to sexualized spheres of dehumanized othering.
Contrary to their portrayal in sex work as objects meant to be used and often discarded, relationships based on romantic interests and emotional bonding, as well as physical attraction, existed.
Coined by transgender writer/model/performer, Piper in 2013, the phrase "transamory" refers to "Being romantically and/or sexually attracted to transgendered people." It is around this kind of relationship that dating services have evolved, moving around from hookups and sex.
That doesn't mean that there isn't a fetishization around the idea of transamory relationships either. Often, they are fixated on a particular idea of a trans person, and limit their interest in genders to a specific community of trans people.
Trans individuals, as well as the dating industry, have come a long way toward having a space that recognizes trans people as people with a need and right for serious romantic opportunities.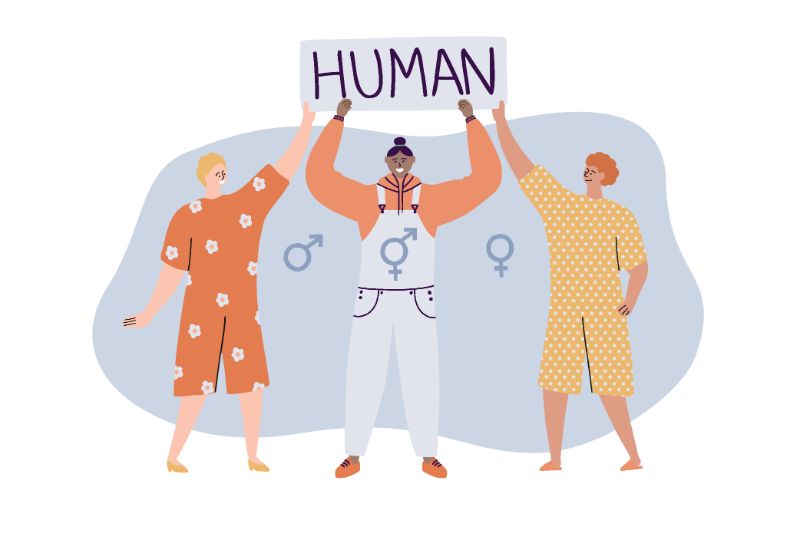 What is the appropriate terminology to use?
If you are new to dating trans people or to the LGBTQ+ community, you may feel that there are a lot of terms which can seem daunting to work your way into at first. However, it's really much easier to approach this than you may initially think.
The key is really common sense: approach trans people (and anyone else, really) with respect, awareness, and for trans people especially, a desire to learn about gender with an open and understanding mind.
Being respectful toward someone is an important step in making sure you don't hurt anyone's feelings, and makes it clear that even if you do make a mistake in terminology, you aren't intending to do so and are willing to correct yourself.
As for specific terminology, it can depend on each person's case. Generally, terms like transgender woman, transgender individuals, or trans woman / trans man are acceptable. The short form "trans" is also acceptable in the right context too.
Be careful about synonyms you aren't sure of, as you may accidentally offend someone.
The big thing to remember is that, other than being respectful, if you aren't sure, politely ask what they would prefer to be called. Most often it's going to be their first name, obviously, but if you want to ensure you don't mix up their genders, ask about their preferred pronouns.
Tips for dating someone who's transgender
If this is your first time dating a transsexual woman or man, the important thing to remember is that they are a person just like anyone else. You don't need to keep them at a distance or on a pedestal, simply treat them with respect like you would any other person you date.
Take them out to dinner, grab drinks with them, and go dancing or clubbing. Do all the usual things you do when you date and if they want to take the lead, feel free to let them.
Your reasons for being attracted to someone transgender, for example as a cis-man attracted to a trans-woman, shouldn't be hung up on a fetish, but an actual consideration for their individuality and personhood. You should be attracted to that person rather than an idea.
Don't ask any crude questions upfront without giving them time to be comfortable with you and open up. Asking stuff about their make-up or use of hormones is something personal, and if they feel like telling you they will.
Don't rush a relationship either, and don't treat them as sexual objects that are debased past their individuality.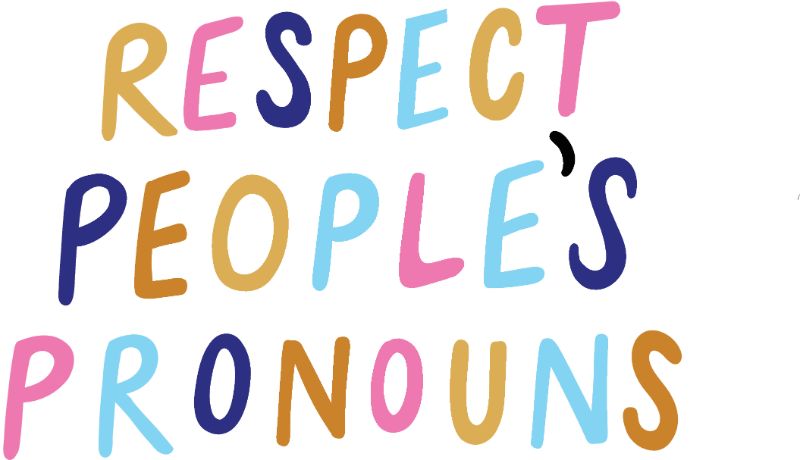 TS Dating Apps vs. Safe Trans-friendly Dating Apps
To put it simply, TS dating apps are essentially casual dating services for hookups with trans individuals. These are primarily services that facilitate meetups between cis-men and trans-women, although trans people also use them to meet other trans hookups.
Many of the apps offer flexibility with their services, so it is possible to meet someone there for a real, long-term relationship. Apps for this include Taimi, okCupid, and Her.
Safe, trans-friendly dating apps are more for long-term relationships and serious romance. Sites and apps like these include TG Personals, transgenderdate, MyTranssexualDate or tsdate.
Find the best dating sites in the UK
Explore some of the best dating sites accepting transgender people from all over the UK in 2022.
Elite Singles
Over 13 million active users on the site
Intelligent matchmaking based on background and interests
85% of members have a professional background
Academic Singles
Matches based on questionnaire for attitude, opinions, desires, and expectations
Get your questionnaire, personality assessment, and matches all completely free
Aimed at the educated crowd and focused on helping you meet your special someone
Silversingles
Best for: Authentic 50+ matchmaking
Free membership: Free registration, limited
Users: 60,000
eharmony
#1 trusted dating app in the UK
For serious, long-term relationships
Free registration
Flirthits
Perfect for: People looking to flirt and starts things off in a fun way
Find someone in your neighbourhood
Chat with like-minded singles straight away
SingleSlavic
Fun chat function that lets you send texts, voice notes, pictures, gifts and more
Great search function
The place to find like-minded people who are looking for meaningful relationships
Immediate support from professional team
1000s of profiles
EliteCupid
Personality assessment for enhanced screening

Global reach. Match with like-minded singles all over the world

Meet your equal in values, lifestyle, and career ambition
Ulla
Ignite romance right in your vicinity
Enjoy exact matching thanks to accurate filters;
And explore many more benefits that will help you find love!
Pukbo
Offers unlimited messages and great value with a Welcome Offer for the new members
More than a dating site. Gives access to engaging and unique VIP Content for its premium members
Secure. Supports a variety of safe and convenient payment options, like Google Pay and Apple Pay
Only-Flirts
Easy and convenient interface
Perfect for casual dating & hookups
Plenty of members for you to have fun with
Mingl3
Best for: Anonymous and discreet encounters
Free membership: Free registration
Users: Chat with thousands of attractive singles
My Mature Flirt
Engage in romantic conversations of an exciting nature with REBLL Network's premium British dating community. If you are looking for teasingly playful connections, meaningful deeper interactions, or anything in between, you have arrived at your destination! Let us create memorable experiences for you that leave you both satisfied and wanting more. Check out our perks:
Flirty Conversations: Engage in playful banter, exchange virtual surprises, and enjoy interactive charm with potential matches that make your heart race.

Captivating Profiles: Create a profile that dazzles! Share your most alluring photos, fun videos, and witty bio snippets to showcase your unique charm.

Exciting Encounters: Join us at local events, where sparks fly, connections sizzle, and you'll find yourself wrapped up in thrilling moments with other singles in the UK.

Personalized Connections: Immerse yourself in Exclusive Matches, where cutting-edge algorithms work their magic, connecting you with individuals who ignite your interests and desires.

Safety with a Spark: Your safety is our top priority, wrapped in an air of mystery and excitement. Exclusive Matches ensures a secure yet exhilarating dating experience, where you can let your guard down and embrace the adventure.
CupiDates
Large database of Asian and European singles in the UK
Full control of your profile to set your desired privacy settings
Attend virtual events to meet even more members
Ashley Madison
Best for: Open-minded looking for "no strings attached" fun
Free membership: Free registration, limited
Users: 54 million
DateYourGirl
Meet attractive Asian, European, & Latino singles
Quick and free signup
Casual or serious online dating
FAQ about transsexual and transgender people
Whether you are new to the transgender community or are looking for more information that isn't just some wiktionary article, it's always important to be willing to ask questions first. This is why we've taken some of the most frequently asked questions and answered them.
Is it appropriate to use the term shemale?
Absolutely not, whether it is in casual conversation with a trans person or someone who is cis, you should avoid using an offensive or abrasive term like "Shemale". Even if you do see it used on dating services or in porn, you should know that it isn't appropriate.
Why is the word shemale still used so regularly in pornography and dating?
It's hard to say exactly why, but part of the problem with it being used is that it was a recognizable term in pornography that potential users and customers recognized, and so it was easier to sell to that market using familiar language. Dating followed suit, largely.
That doesn't make its usage acceptable, and trying to remove offensive language like this from pornography and online dating is a slow process. However, that's all the more reason to be insistent on avoiding its usage and modernizing those industries' terminology.
How can I be an ally to those who are using transgender dating?
Be respectful and supportive in the ways that they need on an individual, personal level. Encourage them when they need it and most importantly, listen to what they have to tell you. Pay attention to their needs and do what you can to help them.