How to avoid risks while finding your match – can dating sites be hacked?
Online Dating is developing towards a complex and soon to be AI-driven experience of getting made-to-measure solutions for each user. Dating sites ask us for personal information like hobbies, character traits, romantic desires and even our level of income as variables to create precise matches.
Facebook, Instagram, Twitter and other social media sites demonstrate peoples' tendency to undertake a lot to get others' attention and even more to receive positive feedback. The dating industry is very aware of this and works to fulfil their users' wishes to feel loved and desired.
It´s not hard to guess what amount of personal information users of dating platforms are feeding to algorithms for the sake of getting potential partners or casual affairs. Is the sensitive data we are providing protected from exposure or can it be hacked, and which dating sites are safe? After all even some of the best dating sites on the market have been exposed to hacker attacks in recent history.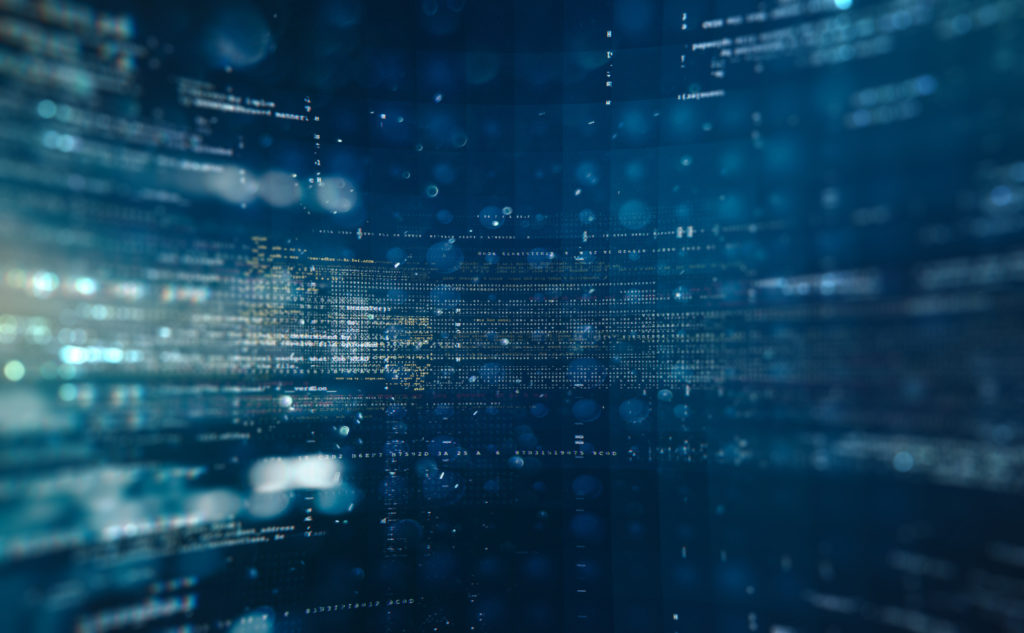 Which dating sites are safe?
What information are we willing to give to dating sites in exchange for precise matching? Are we reading the terms and conditions or checking the permissions we give to dating apps?
Most of the time we aren´t and therefore we probably don´t really know exactly which personal information dating sites have access to. Facing the promise of a successful date or even the love of your life, we may tend to ignore our inner qualms about privacy.
Although we are connected 24/7 to the world, psychological studies underline that our way of digital living is heading us ever more towards loneliness and isolation as we increasingly lack personal relationships and eye to eye conversations. And that´s where Dating Apps come into play.
Dating sites successfully fill the gap between random internet communication and our lack of reciprocate emotions and personal interactions. All we need to start our very own quest for amorous adventures and love is to provide some of our private information to them.
Cards on the table, dating sites ask us for our deepest desires, emotions and romantic fantasies. In short, online dating services deal with our most precious and undisclosed information about our intimate thoughts and vulnerable feelings. They better be well secured!
Can Dating Sites be hacked and what do they know about us?
Our tested dating sites are using secure SSL-encrypting and other safety measures. Still, unprotected servers and other security gaps can lead to data-hijacking. Although it depends about what kind of information we are talking about.
According to our study on data-access of Dating Apps, most mobile dating services already access following information legally:
Access to USB-storage content (including photos, videos, documents etc.)
Modifying/deleting USB-Storage content
Viewing wifi-connections
GPS-location and wifi-location
Finding other accounts and contacts
Taking photos and videos by activating the cameras
Receiving data from the internet
Full network access
Preventing the device from sleeping
At this point we should dig deeper into the essence of the topic and start questioning our own behaviour and attitude towards online dating sites and apps.
Are our personal safety standards high enough? Would we grant access to our deepest romantic or even sexual desires in combination with our location, photo-galleries and/or our workplace-information to strangers?
Certainly not. Still, the dating industry made their way into our bedrooms and gained access to our sensitive secrets. Falling in love and hooking up seems to be casually available for a decent price or even for free, but in the long run we pay with our personal information.
Which dating sites are the safest and why is online dating security such a complex matter?
To understand the way dating sites cope with our most intimate information, we take a look into the latest cases of data exposures. At least 6 major dating platforms confirmed data leaks relative to users' real names, addresses, correspondence and even romantic preferences and details.
Most major dating sites learned from the past and protect their connections via SSL-encryption. This certifies them with one of the currently highest levels of security, as all information is encrypted with 256-bit, which is not hackable yet as it requires 2256 combinations to encode.
Want to know about your date's possible criminal record? Tinder is launching a background check feature for potential matches soon.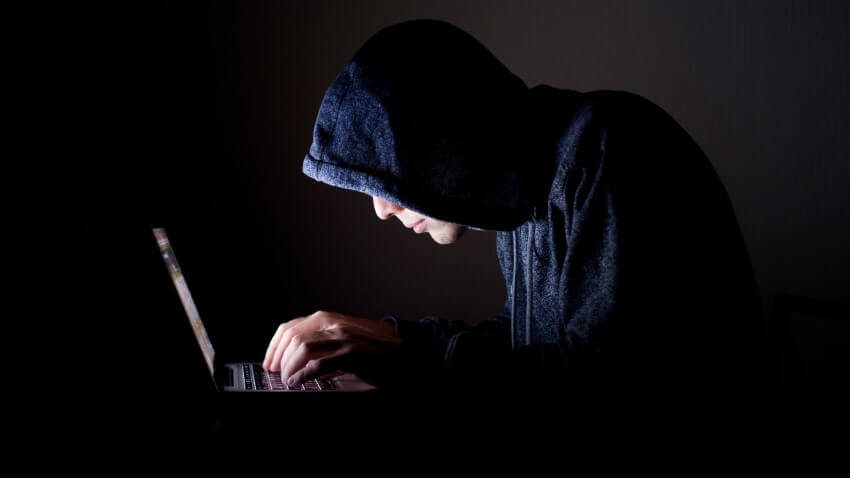 Governments all over the world, including the UK and US, are using the SSL-standard for exchanging sensitive information, therefore dating addicts and lovelorn people like us should be matching on the safe side, right?
Answering in a lawyer´s jargon – it depends. For example, it´s quite common to login and verify dating accounts via Facebook- and Google-logins. Even though dating sites and apps have usually restricted access to the personal details of our social media profiles, in some cases they are still able to link information like our username, which appears often enough to be our real name, our school or university and further on to our dating-profile.
That makes it possible to eventually identify and locate our position for others just by using the same dating site.
How to prevent personal data leaks?
After all, we still want and need to match and meet people that fit our personalities, desires and ideas of romantic intercourses. Trying to find the golden centre between successful online dating and the maximum security-level for your information, the following rules will presumably save your personal data in case of a leak:
Check for an SSL-connection while using your dating apps, these will assure you a high technical protection for your data
Try to avoid linking your actual Facebook and other social media profiles to your dating accounts
Don´t give sensitive information like your real name, address or even bank account details to strangers or new matches
Use pictures that don´t get you in trouble and can´t be used against you
Ad services and links to third parties are not covered by the terms and conditions of the used dating provider, so make sure to check that they are trustworthy before clicking them
Arrange your first date to always be in a public and neutral location where you can freely leave and get back home without depending on your date's ride
If you don't give any vulnerable information about your personal life, you will experience an agitating online dating experience without having to worry about your data's security. For more tips and information about safety features and how to make the most of your online dating journey, check our articles and guides about online dating, relationships and love.
Elite Singles
Over 13 million active users on the site
Intelligent matchmaking based on background and interests
85% of members have a professional background
Academic Singles
Matches based on questionnaire for attitude, opinions, desires, and expectations
Get your questionnaire, personality assessment, and matches all completely free
Aimed at the educated crowd and focused on helping you meet your special someone
Silversingles
Best for: Authentic 50+ matchmaking
Free membership: Free registration, limited
Users: 60,000
eharmony
#1 trusted dating app in the UK
For serious, long-term relationships
Free registration
Flirthits
Perfect for: People looking to flirt and starts things off in a fun way
Find someone in your neighbourhood
Chat with like-minded singles straight away
SingleSlavic
Fun chat function that lets you send texts, voice notes, pictures, gifts and more
Great search function
The place to find like-minded people who are looking for meaningful relationships
Immediate support from professional team
1000s of profiles
EliteCupid
Personality assessment for enhanced screening

Global reach. Match with like-minded singles all over the world

Meet your equal in values, lifestyle, and career ambition
Ulla
Ignite romance right in your vicinity
Enjoy exact matching thanks to accurate filters;
And explore many more benefits that will help you find love!
Pukbo
Offers unlimited messages and great value with a Welcome Offer for the new members
More than a dating site. Gives access to engaging and unique VIP Content for its premium members
Secure. Supports a variety of safe and convenient payment options, like Google Pay and Apple Pay
Only-Flirts
Easy and convenient interface
Perfect for casual dating & hookups
Plenty of members for you to have fun with
Mingl3
Best for: Anonymous and discreet encounters
Free membership: Free registration
Users: Chat with thousands of attractive singles
My Mature Flirt
Engage in romantic conversations of an exciting nature with REBLL Network's premium British dating community. If you are looking for teasingly playful connections, meaningful deeper interactions, or anything in between, you have arrived at your destination! Let us create memorable experiences for you that leave you both satisfied and wanting more. Check out our perks:
Flirty Conversations: Engage in playful banter, exchange virtual surprises, and enjoy interactive charm with potential matches that make your heart race.

Captivating Profiles: Create a profile that dazzles! Share your most alluring photos, fun videos, and witty bio snippets to showcase your unique charm.

Exciting Encounters: Join us at local events, where sparks fly, connections sizzle, and you'll find yourself wrapped up in thrilling moments with other singles in the UK.

Personalized Connections: Immerse yourself in Exclusive Matches, where cutting-edge algorithms work their magic, connecting you with individuals who ignite your interests and desires.

Safety with a Spark: Your safety is our top priority, wrapped in an air of mystery and excitement. Exclusive Matches ensures a secure yet exhilarating dating experience, where you can let your guard down and embrace the adventure.
CupiDates
Large database of Asian and European singles in the UK
Full control of your profile to set your desired privacy settings
Attend virtual events to meet even more members
Ashley Madison
Best for: Open-minded looking for "no strings attached" fun
Free membership: Free registration, limited
Users: 54 million
DateYourGirl
Meet attractive Asian, European, & Latino singles
Quick and free signup
Casual or serious online dating