The start of online dating can get tricky when it comes to matching and flirting on one of the countless online matching services. With an empty white space to fill and a few slots for pictures, not everyone is able to set up an inventive dating account from scratch.
Modern flirt apps save us from a lot of manual work, especially the burden of finding matches that fulfil our basic requirements. Smart algorithms are picking suitable partners based on our answers about age, look, desires etc. The only thing left is to create a splashing profile to catch a lot of attention!
You don´t need to go into full Shakespeare-mode when it comes to flirting online but we will give you some useful recommendations on writing a desirable text that lets you win the online dating game or at least helps you to find some lovely matches.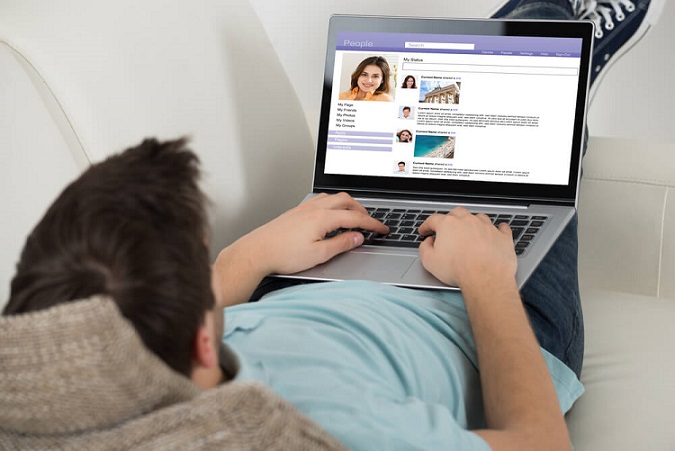 Let´s dive straight into the first and most important lesson: Less is more. Don´t overload your profile with information. Most sites require a lot of personal data about you in advance to find suitable matches for you. So, lean back and relax, the first step is done for you before you even start to write your profile text.
If youre interested in applying the following guide in real life, make sure to check the ranking table of the top dating sites on the market, which our team has put together!
12 Tips to Write a Striking Dating Profile
Internet Dating is fast and most users won´t read a full-length life story, at least if they didn´t already fall with your picture. A list of your traits and characteristics is already uploaded and set up by most sites, so you have to be creative and desirable in your profile. There is no magical formula working for everyone but if you follow our advice, you should outplay most of your competitors:
1. Pick a suitable dating site username:
Don´t overthink it or make it edgy. Make it unique, clear and easy to remember. It should evoke positive emotions. The synergy between your picture, your username and your text should be engaging.
For example, if your tattoos are seen in your portrait, don't pick a name related to ink or tattoos, thats too one-sided. Instead, you can relate to your love of books or your job. This also works the other way. Your username should complement your picture and profile text and not underline it.
OR
Make it funny like "MrsSmartyPants" or "CerealNinja", but keep in mind that you want to engage with smart, attractive adults, so don´t overshoot it while being funny. If you like your first name, you can choose it, too. There is nothing wrong in a beautiful forename such as "TheOneAndOnlyJames". It can be charming.
2. Get the most out of your pictures:
Play around with angles and filters, backgrounds and moods. Choose pictures you already were complimented on and pictures that show you in an interesting and charming way.
If you are not too happy about your looks, try to go with one picture and that needs to be fire! It should be the best possible picture ever made of you.
Online Dating is about looks, if you aren´t your matches type, they probably won´t even read your profile, so keep that in mind.
3. Pets:
It doesn´t matter what kind of animal you call your own, just add a commented photo of your fluffy cat, derpy dog, chubby hamster, parrot or even your crazy fish and Voilá! You´ve won the internet's heart already. Adding a big plus for caretaking for another life, pets belong in every thoughtful online dating account.
BUT. Try to melt your match's heart with your own pets. You can borrow a cute kitten for a picture and get away with it, but on first sight, you may seem less trustworthy if you just pretend to take care of it.
4. Grammar!
When you have just a few rows of text to get someone to date you, you must at least have a decent spelling and writing style in those few sentences. If your writing skills are, let`s say, poor, ask a friend to spellcheck your text.
5. Don´t write a manifest:
When writing your bio, keep things clean and straightforward. Choose important details, describe why you are into your sport or hobby, e.g. the dopamine rush you get from a morning run or the soothing effect of an hour with your favourite author´s book. Try to not get sleazy or too emotional about it.
6. Your profession:
If you want to describe your job, do it in a joyful way, don´t exaggerate or play things down. Show your ambitions, highlight your passion about what you are doing while staying modest.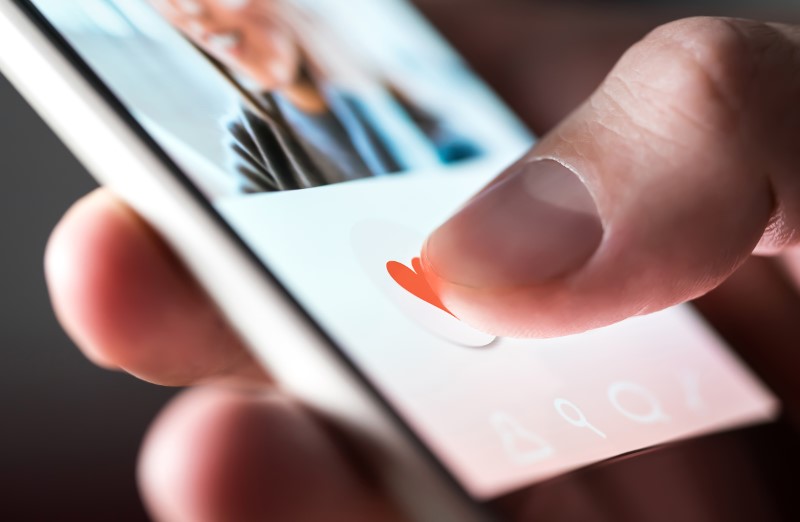 7. Quotes:
If you are into it, use a quote. Be aware that the well knowns are already worn out. So, don´t be the millionth person who quotes Oscar Wilde´s "Be yourself; everyone else is already taken."
A quote should be used in a clever way, as it strikes best in a charming, humorous context. A rare, amusing quote can be quite entertaining and catchy. Otherwise it´s just a copy of a famous saying.
8. Mindset:
Be optimistic and enthusiastic. Dating services are not dead-serious grounds. People want to be entertained with some positive attitude and energy. Try to avoid negative topics like a divorce or complaints about your ex.
9. Avoid stereotypes!
Don´t jump on the bandwagon of clichés or even stereotypes. Honestly, one would think that we shouldn't have to mention this, but sadly there still are people reinforcing clichés.
10. Be smooth:
Don´t be too straightforward or even vulgar about what you are looking for. Most people don´t want to feel objectified, especially on a dating platform.
Even if you only look for casual fun, you shouldn´t mention it too directly. Be polite and diplomatic. In some cases, understating goes a long way.
11. Wickedness:
Unconventional traits can be alluring. But be aware, there is a thin line between unconventional and weird, and both are not that far from creepy.
So weigh your options carefully up, which of your quirky sides you want to show to someone who only has your profile to decide about matching with you or dismissing you.
12. Sarcasm:
Don´t abuse it. Avoid being too edgy by overusing sarcasm as a stylistic element. It is hard to take a person seriously if they´re constantly wearing a shield of snarky comebacks and comments as an armour.
People recognize uncertainty, especially when it´s disguised behind too much sarcasm. It makes you look weak.
13. The golden rule:
In online dating, too much of anything is a No-Go!
Balance your profile out, keep your Yin and your Yang steady.
Set up your Tinder profile and wonder what to do next? Text the single of your desire with one of the best or funniest Tinder openers!
Use the Goldilocks Principle for a Desirable Dating Site Profile!
Each service has its own mechanisms to suggest and match people and to get their attention. Depending on your intentions and desires on engaging, you will be already signed to some Dating Sites. You know what you want, so don't camouflage yourself under the flag of false courtesy.
Most sites have a specific range of target users. Some are set up to match people with serious intentions, others for casual dates and hook-ups. There are some sites filled with profiles of users over fifty, and some that rather appeal to the needs of younger generations.
Whichever service you are choosing, use it´s specific perks for your advantage. Zoosk for example has a dating carousel that shows you suitable flirting candidates and lets you decide whether or not or you would possibly meet them in real life. These kind of features are a great starter for a first contact.
That said, don´t be too shy to open up about your intentions, chances are high that your matches have similar ones. He, she or X is probably on the exact same hunt for lust or love and attention. With that in mind, you should first choose a suitable profile picture.
We recommend an appealing and creative but sexually neutral picture for your everyday dating experience. As you never know who will match with you and see that picture, it´s better to have a charming but not too kinky photo of yourself. This point can be adapted on most aspects of your online profile. Keep it in the golden centre, be open to different kind of admirers of yours!
Try out different content-styles for different platforms. Also, not every picture will fit to every kind of text and platform, you need to figure out which combination of text and picture will give you the most success while flirting. For example, if your pictures have an adventurous and tough touch, write about your soft and creative traits. The right amount of information forms a well-balanced profile, and it follows the Goldilocks Principle to create a synergistic effect of interesting facts that will attract more potential matches.
Your dating account won´t be falling into extremes and will float in Yin-Yang-like harmony. If your account has only little edges and is balanced and exciting, your potential flirts can project their own claims and desires better on you.
For more information on improving your success rate, we recommend reading the following article! Our team has summarized the most essential arguments on why dating sites actually work.
The Art of Omitting
People like hidden treasures and myths. We get positive feelings from putting information together to a bigger picture. Sinatra's song 'Strangers in the night' is a well-known example of our desire of conquering and experiencing unknown emotional territory. Use this desire for your advantage and dont spoil too much about your life.
Be mysterious, your inner self is a treasure that you are not revealing to everybody. If you leave out just the right amount of information, your potential partner will feel the urge to find out the missing ones.
That again is not easy to achieve. Every desirable information needs another piece that lead towards it. For example, if you just write that you are adventurous, you are giving yourself away. It means nothing for the reader.
Instead you should not tell but show. Mention, how you free climbed your last mountain or swam with whales. In this way, you are showing one frame of your life and your potential match will certainly desire more insight.
Don´t carry that too far, though. Leaving a half empty profile for the sake of your mysterious personality won´t get you anywhere near to your desired romances.
All this advice depends very much on the platform you are using. If the place is limited and the dating app is meant for quick swiping, you need to adapt and cut your information to the most desirable traits that make your match hungry for more. At the same time, you should always make sure that you're browsing safely. There are a number of measures you can undertake to guarantee that you can have a risk-free and secure online dating experience. Furthermore, If you have room for improvement of your picture, use it. It makes no sense to play the dating game with a semi-optimized profile.
Just imagine all the precious opportunities you would never have with an incomplete or overpacked account. Use the given space wisely. More often than not, less is more.
Elite Singles
Over 13 million active users on the site
Intelligent matchmaking based on background and interests
85% of members have a professional background
Academic Singles
Matches based on questionnaire for attitude, opinions, desires, and expectations
Get your questionnaire, personality assessment, and matches all completely free
Aimed at the educated crowd and focused on helping you meet your special someone
Silversingles
Best for: Authentic 50+ matchmaking
Free membership: Free registration, limited
Users: 60,000
eharmony
#1 trusted dating app in the UK
For serious, long-term relationships
Free registration
Flirthits
Perfect for: People looking to flirt and starts things off in a fun way
Find someone in your neighbourhood
Chat with like-minded singles straight away
SingleSlavic
Fun chat function that lets you send texts, voice notes, pictures, gifts and more
Great search function
The place to find like-minded people who are looking for meaningful relationships
Immediate support from professional team
1000s of profiles
EliteCupid
Personality assessment for enhanced screening

Global reach. Match with like-minded singles all over the world

Meet your equal in values, lifestyle, and career ambition
Ulla
Ignite romance right in your vicinity
Enjoy exact matching thanks to accurate filters;
And explore many more benefits that will help you find love!
Pukbo
Offers unlimited messages and great value with a Welcome Offer for the new members
More than a dating site. Gives access to engaging and unique VIP Content for its premium members
Secure. Supports a variety of safe and convenient payment options, like Google Pay and Apple Pay
Only-Flirts
Easy and convenient interface
Perfect for casual dating & hookups
Plenty of members for you to have fun with
Mingl3
Best for: Anonymous and discreet encounters
Free membership: Free registration
Users: Chat with thousands of attractive singles
My Mature Flirt
Engage in romantic conversations of an exciting nature with REBLL Network's premium British dating community. If you are looking for teasingly playful connections, meaningful deeper interactions, or anything in between, you have arrived at your destination! Let us create memorable experiences for you that leave you both satisfied and wanting more. Check out our perks:
Flirty Conversations: Engage in playful banter, exchange virtual surprises, and enjoy interactive charm with potential matches that make your heart race.

Captivating Profiles: Create a profile that dazzles! Share your most alluring photos, fun videos, and witty bio snippets to showcase your unique charm.

Exciting Encounters: Join us at local events, where sparks fly, connections sizzle, and you'll find yourself wrapped up in thrilling moments with other singles in the UK.

Personalized Connections: Immerse yourself in Exclusive Matches, where cutting-edge algorithms work their magic, connecting you with individuals who ignite your interests and desires.

Safety with a Spark: Your safety is our top priority, wrapped in an air of mystery and excitement. Exclusive Matches ensures a secure yet exhilarating dating experience, where you can let your guard down and embrace the adventure.
CupiDates
Large database of Asian and European singles in the UK
Full control of your profile to set your desired privacy settings
Attend virtual events to meet even more members
Ashley Madison
Best for: Open-minded looking for "no strings attached" fun
Free membership: Free registration, limited
Users: 54 million
DateYourGirl
Meet attractive Asian, European, & Latino singles
Quick and free signup
Casual or serious online dating