The world of online dating sites is rife with services that come in all shapes and sizes. You have the good, the bad, and the weird. Unlike those that are bad, meaning scammy, untrustworthy and even dangerous, the weird is just that: weird.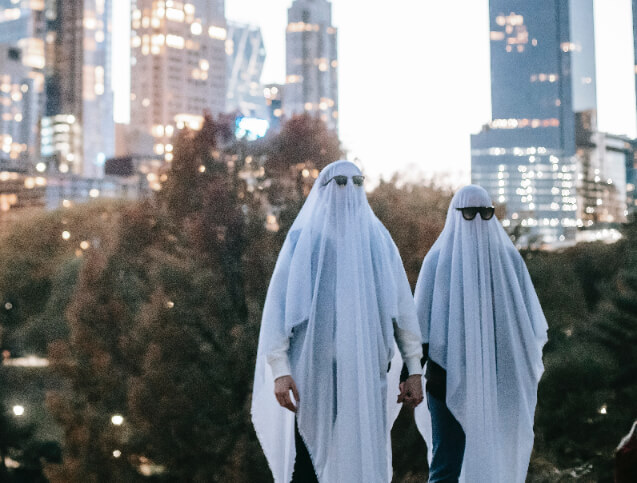 Whether it's dating apps for finding a clown to fall in love with or sites for meeting ghosts, there's a site for almost everything.
If you want a first date that's far from normal, or at least exciting to you, then you're in luck! We've got a selection of just some of the weirdest dating around just for you. Have a look, and who knows? You may learn something about yourself you never thought about before.
What makes a "Weird dating site"?
When we look at services that are weird, we're really talking about something strange and maybe a little funny. These sites go so far beyond niche or alternative styles of meeting other singles that it makes you laugh or scratch your head in befuddlement.
To be perfectly clear, "weird" is a subjective interpretation here. What might seem strange or odd to one person can be perfectly normal to another.
Some of the weird dating sites that we will look at may be fantastic for the type of person who needs to find uncommon common ground. After all, true love can spring up anywhere, and maybe your perfect match is waiting on one of these places.
We have also included websites that are more alternative, and some which we might consider niche. To give you a helpful explanation (beyond this being our subjective opinion), this is how we broke them up:
Weird – dating that is really just wacky, or so out there we're not sure if it is a joke
Alternative – services that may at first glance seem a little odd but fit different lifestyles
Niche – more focused on a type of person one might be interested, or something that has a community naturally involved already
Many of these sites offer a free experience on some level or another. If you see something that strikes your fancy or is just too strange to pass up, check it out. It will at least be good for a laugh.
Dating on the web that is a little weird
Even if weird is subjective, from our point of view these are just some of the weirdest places to date that you can find on the web. They border on the nonsensical and almost make you pull your hair out the more you think about them:
Clown dating
This one is almost so funny you would have to think it's a joke. But no, you really do live in a world where some people want to date clowns. You would think this is limited to professional clowns but there's the chance that amateurs and enthusiasts use the site too.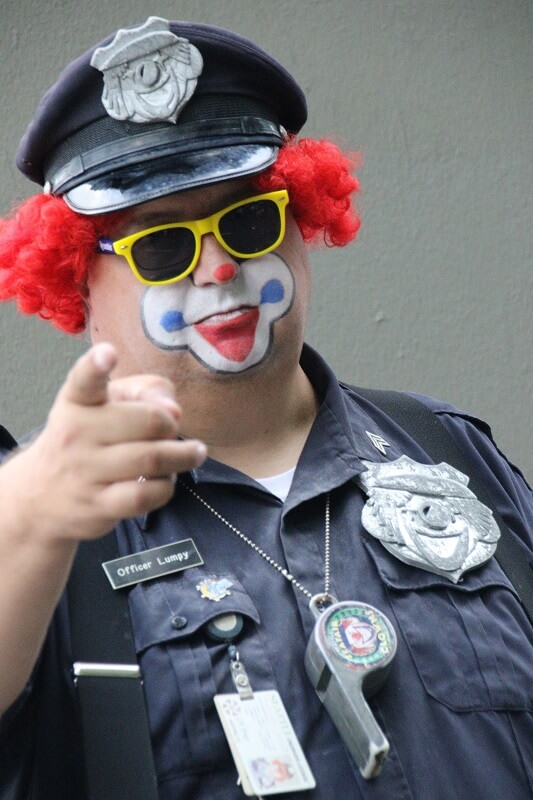 All the makeup in the world probably can't make starting a relationship with a clown more appealing to us, but to each their own.
Ugly Schmucks
Okay, so a little honesty goes a long way. It's really important when you start a relationship. But flat out insisting you are ugly and should only date other ugly people feels like you might be a little too hard on yourself.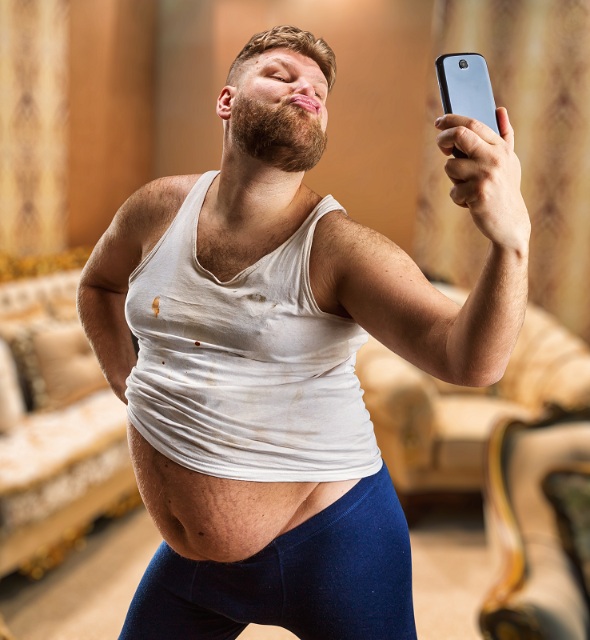 Or maybe the site is right for you? To each their own, but at least with Ugly Schmucks you know what you are getting yourself into.
Hotsaucepassions
This is where we're going to be the millionth site to make a joke about spicing up your love life with Hot Sauce Passions. Except we'll pass. If you don't know what this is, this is a social networking and relationship website for hot sauce enthusiasts.
Okay, maybe it's good to date someone who can appreciate your special tastes. On the other hand, we think there's a limit to finding that one thing you share in common.
Maybe dig a little deeper than "we both love the best spicy sauce"?
Ghost Singles
Hoo boy.
The site reads: "if you're looking for love, and you're dead, Ghost Singles is the site for you." It then goes on to talk about how a dozen singles have joined the site for free and that while you can start a relationship, don't expect marriage with a ghost.
Don't confuse dating ghosts with actual ghosting, the dating trend where you simply cut off all conversation to a person from one moment to another.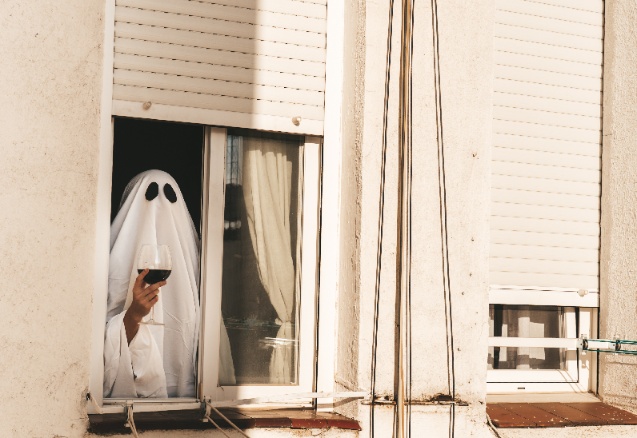 The site is probably facetious. We hope, anyway. But you never know.
Dating is weird at the best of times. There might be someone who is looking to date a single ghost and they want to cater to them.
If you are coming here to reconnect with a lost loved one, don't. It's not that kind of site and your energy is better spent somewhere else. Actually, even if you don't hope to see a lost loved one again you can go ahead and lay this site to rest.
Alternative places to find love
Some of you may see these sites as weird, we'll admit. Some even border on being either weird or alternative, so maybe we just don't quite get it. But if you keep an open mind about alternative services, we swear that these aren't as weird as they may seem:
Mullet Passions
Okay, we can admit this is an odd place to date. It's so close to weird that a few of us debated (as in wasted time) deciding the best place to place Mullet Passions. That's dedication to a job.
But let's say you really enjoy a style, or a type of fashion. The haircut leans toward white trash a little too much for our taste, but some folks love them. So sure, maybe it's like a hipster thing. If you hope to meet someone with that mullet look you love, this is the place.
Business in the front, party in the back. It's almost like a zen koan when you think about it.
Seacaptaindate
https://www.seacaptaindate.com/
Sea captains need love, too. As weird as it sounds to be on the lookout for someone who is married to the sea, this isn't too out there. People who captain ships tend to live near bodies of water and be on said bodies of water a lot. That can make relationships back home tough.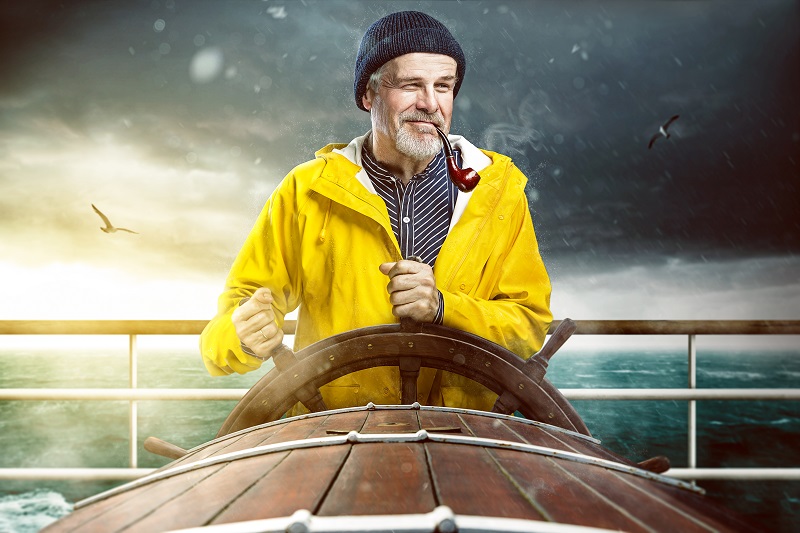 Finding a partner who is willing to put up with that kind of lifestyle isn't always easy. On top of that, getting the time to look for that "lighthouse of love" isn't always an option when you are a sea captain.
At the end of the day, it all kind of makes sense in the grand scheme of things. It's at least better than the place to meet hot sauce enthusiasts.
Pet people meet
https://www.petpeoplemeet.com/
Some of us feel that this is riding that line on simply being a normal place to date. Having a market for people with reptiles, dogs, cats, birds and whatever else makes a lot of sense. You need to make sure your prospective match likes animals too, right?
Some people are really and truly "pet people", meaning that they dote and project their (often) enthusiastic affection onto the animals in their lives. There's nothing wrong with that and having a partner who feels the same way probably makes a relationship easier.
Itching to get on the wild side and let your fursona out? Meet other furries with furry dating today!
For non-pet people, though, it can be a little intimidating. As long as everyone (and thing) is on the same page, why not give it a try?
Niche places for romance
Sometimes, when you set out to find that perfect match, your first instinct is to look in a community you are familiar with or at least share an interest with. There's some overlap here between the alternative genre, but generally these sites cater to specific communities:
Nudist Friends
https://www.nudistfriends.com/
Nudists sit comfortably on the fence (or uncomfortably, depending on what the fence is like) between alternative and niche romance services, and could probably go in either category. Naturalists live a lifestyle that puts themselves out there, and not everyone is into that.
If you're a naturalist or new to nudism, trying out a dating app or something that is designed to connect one another is probably a good way to get introduced to the community.
You do wonder where the phone is carried when they use these kinds of apps, but we're sure there's a perfectly reasonable… something to hold it.
Diapermates
At first glance, something that is centered around people wearing diapers (read: adults who don't need to but do so out of choice) is one of the more bizarre dating sites out there. It might even be kind of gross when you think about it.
After all, you're going into a date knowing full well that the both of you are going to at some point be sitting there with full diapers. Assuming you both wear diapers, although anything is possible.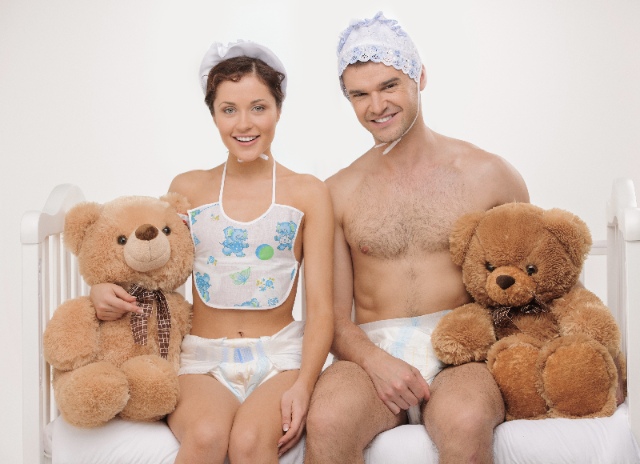 Anyway, filling said diaper is part of the point, isn't it?
But this does fall into more of a "fetish" category, when it isn't out of necessity. We don't want to fetish shame and we'll shy away from calling this weird because there may be a group of people who really can't help it and need diapers, and so dating someone into that is a big help.
We hope, anyway. Feel free to do as you will.
Amish Online dating
http://amish-online-dating.com/
The Amish community is a pretty insular one, rarely finding opportunity to brush up with the hustle and bustle of modern day living. It makes sense that there would be a service dedicated to helping them date and find partners, then. Right?
Well, sure.
Except these are communities which really don't use electronic devices regularly.
That said, how often are they actually going online? Does it include farmers? Maybe farmers only sign up alongside their Amish neighbors to help them use the site?
Positive Singles
https://www.positivesingles.com/
If you have an std, specifically herpes, then you can be positive that there's a place for you to meet and mingle with other singles that also have herpes. Really, if you have a sexually transmitted disease dating can be difficult, so services like this one help a lot.
Now, if you yourself are clean but really want to date someone who has herpes, that's a different story altogether. The site can probably help you out there, but we might recommend you rethink your approach to romance.
Looking for something a little more generic?
Maybe some of the more kooky or niche dating online isn't for you. There are a lot of ways to meet people who share your hobbies and interests, and maybe you could try a site that actually has a bit of a positive reputation.
For example, Match is an excellent place for you to meet people who are looking for a serious relationship while focusing on shared interests. And you get the benefit of doing this without having to stoop so low as to join Clown dating.
You also have sites like eHarmony and OkCupid, which along with Match are great for finding a soulmate who has similar interests. If you're looking for a quick hook up or something fun, Tinder is the way to go.
There are a lot of options out there, is what we mean to say. Alternatively, if these are too boring, Ghost singles might be able to liven up your dating experience. 
These are our top picks for online dating in the UK. Find what works for you.
C-Date
Simple, discreet hookups on the go
Perfect for local matching
Match based on special interests and more
Share pics and videos
CupiDates
Large database of Asian and European singles in the UK
Full control of your profile to set your desired privacy settings
Attend virtual events to meet even more members
eharmony
Easy to use mobile app
Leader for serious dating apps
Match with local partners or by city
Perfect for finding love on the go
Academic Singles
Caters to matching academics and professionals for serious dating
Match and meet with singles locally or by city
Flexible for mobile users
Elite Singles
Meet matches who fit your schedule
Enjoy dating to find a serious, lasting romance
Active members across the UK
Ourtime
Ideal for serious relationships with over 50 seniors
User-friendly and simple to use
Match up with locals
Chat, message, share video and more
EliteCupid
Personality assessment for enhanced screening

Global reach. Match with like-minded singles all over the world

Meet your equal in values, lifestyle, and career ambition
Ulla
Ignite romance right in your vicinity
Enjoy exact matching thanks to accurate filters;
And explore many more benefits that will help you find love!
Pukbo
Offers unlimited messages and great value with a Welcome Offer for the new members
More than a dating site. Gives access to engaging and unique VIP Content for its premium members
Secure. Supports a variety of safe and convenient payment options, like Google Pay and Apple Pay
Only-Flirts
Easy and convenient interface
Perfect for casual dating & hookups
Plenty of members for you to have fun with
DateYourGirl
Meet attractive Asian, European, & Latino singles
Quick and free signup
Casual or serious online dating
My Mature Flirt
Engage in romantic conversations of an exciting nature with REBLL Network's premium British dating community. If you are looking for teasingly playful connections, meaningful deeper interactions, or anything in between, you have arrived at your destination! Let us create memorable experiences for you that leave you both satisfied and wanting more. Check out our perks:
Flirty Conversations: Engage in playful banter, exchange virtual surprises, and enjoy interactive charm with potential matches that make your heart race.

Captivating Profiles: Create a profile that dazzles! Share your most alluring photos, fun videos, and witty bio snippets to showcase your unique charm.

Exciting Encounters: Join us at local events, where sparks fly, connections sizzle, and you'll find yourself wrapped up in thrilling moments with other singles in the UK.

Personalized Connections: Immerse yourself in Exclusive Matches, where cutting-edge algorithms work their magic, connecting you with individuals who ignite your interests and desires.

Safety with a Spark: Your safety is our top priority, wrapped in an air of mystery and excitement. Exclusive Matches ensures a secure yet exhilarating dating experience, where you can let your guard down and embrace the adventure.
Ashley Madison
Best for: Open-minded looking for "no strings attached" fun
Free membership: Free registration, limited
Users: 54 million