If you're looking for romance with someone from Eastern Europe, then Eastern European dating UK sites are exactly what you need. These are not only reliable services dedicated to a niche market of dating, but they are also great for socializing and making new friends.
We've listed the best services to help you with finding a partner for a long-term relationship using these top dating sites. Read on to learn more about where you can meet Eastern European men and women, what you should know, and more!
Which are the best Eastern European dating UK sites?
RussianCupid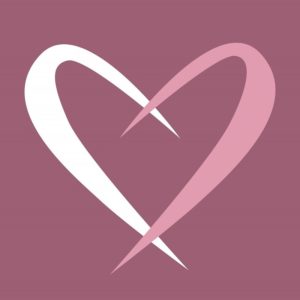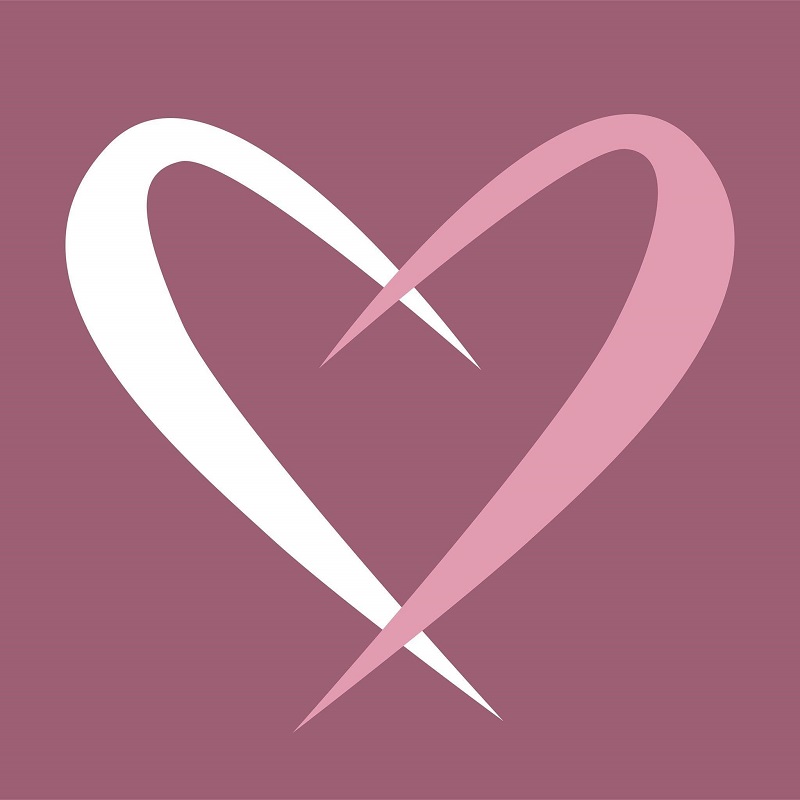 RussianCupid is an international dating site and has over 1.5 million female and male members, including many who are mostly from Russia but also live in Great Britain or other European countries. It is known as the East European Tinder.
Besides the standard information about your origin, appearance, current life situation, and marital status, you can also provide detailed information. For example, whether you wear body jewelry or glasses, which is the best feature of yourself, or whether you have children.
Through a setting in the profile, you can choose which language the website should be displayed in. There are many languages to choose from so that everyone can find their way around. The structure is clear and the functions are easy to use.
If you book an upgrade to the Gold or Platinum Membership, many functions such as live chat or video chat are added.
Polish Hearts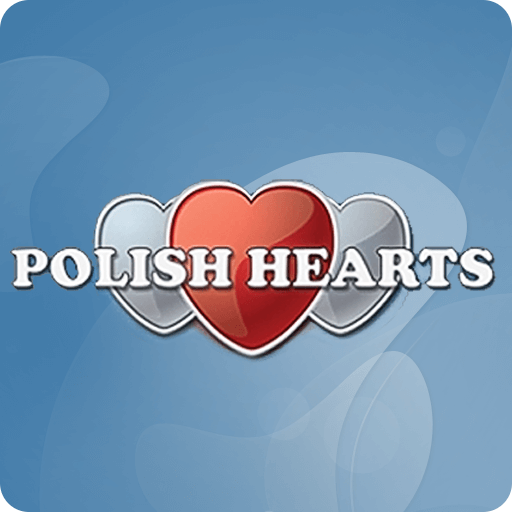 Polish Hearts is the most popular choice for singles of Polish descent or those who want to date them. Regional searches allow you to find people in the area you want.
Usually, on large websites like this, it can be difficult to get enough attention from other members. There are simply too many users with very similar profiles, making it more difficult to stand out. Polish Hearts has a smart solution for this issue by tying your profile appearance to membership status.
Polish Hearts also allows you to block members from contacting you if you don't like them. This can be especially helpful if you receive too many messages from members you are not interested in. With its more than 350,000 members in the UK alone it is definitely worth a try.
More recommendations for Eastern European dating UK
SingleSlavic
Fun chat function that lets you send texts, voice notes, pictures, gifts and more
Great search function
The place to find like-minded people who are looking for meaningful relationships
Immediate support from professional team
1000s of profiles
eharmony
Safe and reliable services for reliable matching
Find eastern european women locally and across the UK
Flexible searching to find your ideal partner
Facilitates meetings and lasting relationships
DateRussianGirl
Enjoy flirting, chatting, matching and more
Options to find serious and no commitment dating partners
Active membership of eastern european men and women
Safe and private for you to enjoy
DateYourGirl
Meet attractive Asian, European, & Latino singles
Quick and free signup
Casual or serious online dating
Elite Singles
Caters to a successful, active community
Find a partner whose relationship goals fits your schedule
Filter by ethnicity, location, age and more
CupiDates
Large database of Asian and European singles in the UK
Full control of your profile to set your desired privacy settings
Attend virtual events to meet even more members
EliteCupid
Personality assessment for enhanced screening

Global reach. Match with like-minded singles all over the world

Meet your equal in values, lifestyle, and career ambition
Ulla
Ignite romance right in your vicinity
Enjoy exact matching thanks to accurate filters;
And explore many more benefits that will help you find love!
Pukbo
Offers unlimited messages and great value with a Welcome Offer for the new members
More than a dating site. Gives access to engaging and unique VIP Content for its premium members
Secure. Supports a variety of safe and convenient payment options, like Google Pay and Apple Pay
Only-Flirts
Easy and convenient interface
Perfect for casual dating & hookups
Plenty of members for you to have fun with
Ashley Madison
Best for: Open-minded looking for "no strings attached" fun
Free membership: Free registration, limited
Users: 54 million
My Mature Flirt
Engage in romantic conversations of an exciting nature with REBLL Network's premium British dating community. If you are looking for teasingly playful connections, meaningful deeper interactions, or anything in between, you have arrived at your destination! Let us create memorable experiences for you that leave you both satisfied and wanting more. Check out our perks:
Flirty Conversations: Engage in playful banter, exchange virtual surprises, and enjoy interactive charm with potential matches that make your heart race.

Captivating Profiles: Create a profile that dazzles! Share your most alluring photos, fun videos, and witty bio snippets to showcase your unique charm.

Exciting Encounters: Join us at local events, where sparks fly, connections sizzle, and you'll find yourself wrapped up in thrilling moments with other singles in the UK.

Personalized Connections: Immerse yourself in Exclusive Matches, where cutting-edge algorithms work their magic, connecting you with individuals who ignite your interests and desires.

Safety with a Spark: Your safety is our top priority, wrapped in an air of mystery and excitement. Exclusive Matches ensures a secure yet exhilarating dating experience, where you can let your guard down and embrace the adventure.
Eastern European Dating UK: where to begin?
The best thing to do when you begin is to join a few sites as a free member. Free membership will give you a good idea of which services are on offer, although you might not be able to access all of them until you take out a paid subscription.
While you're checking these websites out, be sure to have a look at the little extras on offer, like articles, hints, and tips about dating. This can include guides to Russian women living abroad and the dos and don'ts of dating Polish singles living outside of Poland.
Regardless of whether you're looking for relationships with mature Russian women living abroad or you're looking for Eastern European men with marriage in mind, Eastern European dating UK courting services are a great way to cast your net as wide as possible.
However, knowing what you want, before you subscribe to any of the best Eastern-EU dating sites, is the best way to ensure that you'll be on the right path to finding your perfect partner.
Click here for more Tips & Guides on Intercultural Dating
Where else to meet Eastern Europeans aside from online
There are many opportunities to meet women with an Eastern European background no matter where you are in the world. These online dating sites give you access to active communities and information on local events and more. Here are just some examples of where you can go:
Eastern European social events – If you happen to live in an urban area with a large community of Eastern Europeans, you can expect to find many social events going on all year round. Take the time to look up what's happening via your city or town's website to learn about upcoming scheduled events and anything that might be related to helping you meet Eastern European women.
Polish/Russian/Ukrainian bars and clubs – For those of you who would prefer to unwind and grab a drink while you enjoy the local nightlife, then you should check out any bars or nightclubs that cater to specific communities with Eastern European backgrounds.
Cultural events and places for Polish/Russian/Ukrainian communities – Unlike social events, where they are more focused on coming together to meet and perhaps celebrate a holiday or person, cultural events focus more on the elements of that community that can be traced back to their homelands. This can include music, food, artwork, and more. It is also a good opportunity to put yourself into the community by showing interest in their cultural heritage.
Artists/concerts by or for Polish/Russian/ Ukrainian communities – Linked to cultural events are art exhibits and music concerts. These are great places to really indulge into a culture that you may be becoming intimate with.
Pros & Cons of Eastern European Dating UK
There are a number of benefits to using online dating services for something as niche as meeting Eastern Europeans, especially when you don't live in said countries. Here are our pros and cons to using these services:
Pros to Eastern European dating UK:
Care and love are essential, so you can expect long-term relationships to be the priority for all users. Russian men and women are considered loyal family people. Whoever has a wife or groom from East Europe can rely on them in good times and hardships. Likewise, slavic people are considered to be mindful partners who want to take care of their family and their inner circle.
These services not only provide you with a focused intent on long-term relationships, but they also ensure that your partner will be exactly from the kind of background and culture you are looking for. There's a lot of flexibility and control for users who sign up with Eastern European dating UK services.
Translation services are available as a part of many online dating sites that cater to Eastern European dating. Not all men and women will have fluent English skills, and so these services facilitate successful match-making.
Cons to Eastern European dating UK:
With that said, the language barrier can still be a major issue. Translation services aren't always free and can be costly, and even if it works out there's no guarantee that your relationship will be able to navigate the language barrier once you are together.
It can take a while before you can hold each other in real life. Eastern Europe is big and access to transportation on the fly can be difficult. You may spend a long time getting to know each other virtually before you meet in person.
Prices can build up more quickly with Eastern European dating UK services than with other dating sites. This is because of the usual registration and membership fees, you may also be paying for translation services, transportation, and more.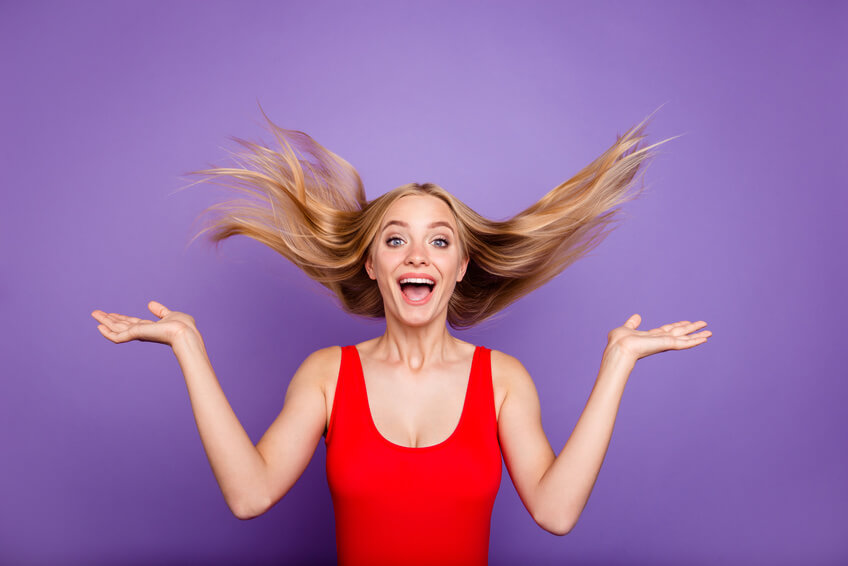 How to stay safe on Eastern European Dating UK services?
Online safety settings are important above all else. Look for those that have clear notices about what they will and will not tolerate from their users. It pays to know what the procedures are for blocking and reporting those whose online behaviour you find offensive.
Even the best Eastern European sites can find themselves infiltrated by hackers and scammers and there are even those who will set up fake profiles in order to snare unwitting users. The Golden Rule is: if it looks too good to be true, then it probably is.
Similarly, many websites host adverts that remain visible until you take out a fully-paid subscription. While most of these are probably genuine, there have been cases in which fake adverts have been used to spread malware and spyware.
Always review any subscription plans that might catch your eye. More specifically, check to see if they 'auto-renew'. This means that, unless you cancel your subscription, it will automatically renew on its expiry date and you will be charged accordingly.
Tips for successful Eastern European dating UK
Women from Eastern Europe are much like most women anywhere else. This means that there are a lot of rules and pieces of advice that just apply to most dating cases. However, there are some differences, and knowing these can help give you the edge you need:
Traditional values are very important among Eastern Europeans. Men from this part of the world tend to assume traditional male roles, such as paying for dinners and being the breadwinner. Respect for women is an intrinsic part of the culture, which is reflected in their gentlemanly behaviour.
Money talks are normal – At the end of the day, a Slavic woman is going to make her decision about whether she likes you based on your personality more than anything else. However, that doesn't mean that she won't be keeping mental tabs on what you do throughout the date, how you conduct yourself, and how you spend your money.
If you come off as someone who is a little too frugal, you might find that her expectations aren't being met. Many rather traditional Slavic women see it as the responsibility of the man to pick up the bill on a date when they go out, regardless of whether you are just grabbing a quick coffee or if you are getting a luxurious five course meal.
Make your mind up whether you really want to split the bill either, even if it is more common outside of Eastern Europe. She'll appreciate you footing it entirely.
Chivalry lives on – Despite how some women may get offended by ideas of chivalry, many women from Eastern Europe appreciate heroic and cheesy gestures. This is to say that she will more than appreciate the little things you do for her that make you look like a gentleman while treating her like a lady. You should open doors for her, carry her bags, and overall treat her well.
Make sure she knows she is number one – They will likely appreciate being treated like they are the most important person to you or are at least taking priority.
Always put her needs before your own when you are on your date, and make sure that she is the one that feels treated well when you go out. Give her the choice of restaurant, help her to her seat first, and make sure that she is the first into the room.
Gifts and surprises – People love gifts, be it either chocolates or flowers, and Slavic women are no different. It is a great way for a first date to kick off. You should really make sure to buy your date some flowers at least. However, according to certain customs, it is traditional to buy your date an odd number of flowers, or at least an amount that is more than a dozen. However, it is up to you if you want to bother getting a specific number of flowers, but buy her some nonetheless. She'll be thrilled to see that you went out of your way to treat her before even meeting her up for that first date!
Eastern European Dating UK FAQ
Whether you are attracted to Eastern Europeans because of their beauty, culture, or values, you might still have a few questions. You can find answers to common Eastern European dating UK queries below.
What countries count as Eastern European for dating?
Eastern European dating countries include the following but there is no set list:
Baltic states such as Latvia and Lithuania
Former Soviet countries: Belarus, Russia, Ukraine
Central Europe: Hungary, Czech Republic, Slovakia and Slovenia
Balkans: Albania, Bulgaria, Croatia, Romania
What makes Eastern European dates attractive?
People find Eastern Europeans attractive for several reasons including their unique look, kind character, social nature, and devotion to traditional loyalty.
This doesn't mean that Eastern Europeans are boring. On the contrary, they are sociable and principled. Since more value is placed on family life, Eastern European dates also generally love spending time with children and teens.
How can I start chatting with an East European date?
To start chatting with an Eastern European date, you want to attract their attention by starting the chat by being confident. This means you don't need to waste time with small talk.
That doesn't mean you need to be humorless. Eastern European people appreciate humour as long as it's backed with good manners. You want to seduce your date by disarming any worries they may have. Being funny and polite is a sure way to get your date interested in you.
How can I make an Eastern European date like me?
Eastern Europeans will appreciate you more if you can show that you're smart without being arrogant. Another thing that will make your Eastern European date value you more is if you are well-groomed.
Having a strong will and being decisive are qualities that are greatly sought after by daters of all backgrounds. Finally, don't forget to compliment your date. Your Eastern European date wants to feel special so make sure you flirt – but keep it classy.
What types of dates do East Europeans like?
Eastern Europeans are very mindful of their time. For this reason, you want to make sure that what you choose to do for your date shows that you are attentive and thoughtful. Your date will appreciate creative ideas when it comes to dates.
For example, instead of going to one restaurant, you could set up a culinary journey through multiple restaurants or cafes, eating one course at each stop. Whatever you decide to do, make sure you behave like a gracious host to show your best side.
Looking for different dating sites?
Check out our reviews for the following dating sites: