Facing and learning how to deal with rejection can be a challenge for people who start dating online. It is also an inevitable part of dating; almost everyone has experienced romantic rejection during their dating journey. 
With online dating being more popular than ever, it's easy to be matched with—and rejected by—several people in a short amount of time. This can be overwhelming to process, but thankfully with the right mindset and a few confidence-boosting tips, you can learn how to handle rejection when dating in a healthy way.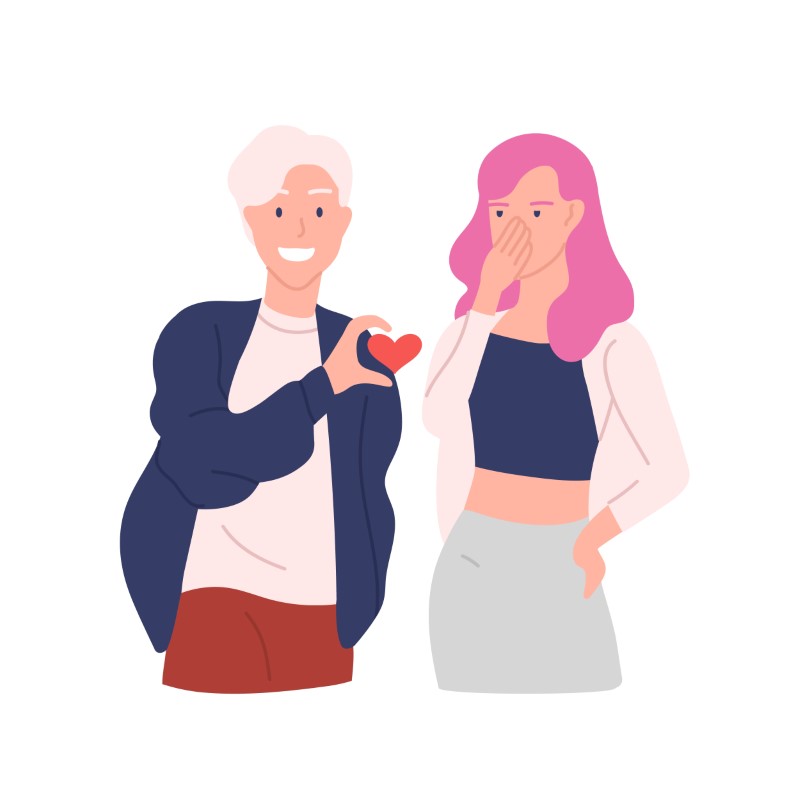 Forms of rejection on online dating services
Rejection can come in many different forms. Here are some examples:
Your date may directly tell you they don't want to go on another date 
Your date might slowly fade out until you lose touch
Your date might ignore messages and ghost you completely
Why being rejected on dating apps is challenging
Before learning how to deal with rejection, it can help to understand what makes rejection so painful in the first place.
Lack of closure
No matter what the rejection looks like, it typically offers little chance for closure. People don't often explain exactly why they don't want to continue dating, leaving a lot of space for confusion.
This can trigger insecurities, often leading you to question yourself and wonder where you went wrong. You may wrestle with regret, anger, and hopelessness after being rejected.
Similarity to grief
The feelings triggered by sudden romantic rejection are similar to those of grief. Fantasizing and hoping for a happy and healthy relationship, but instead being rejected can be a surprisingly painful loss. Viewing it this way can help understand why rejection hurts so deeply and why it can feel so hard to deal with.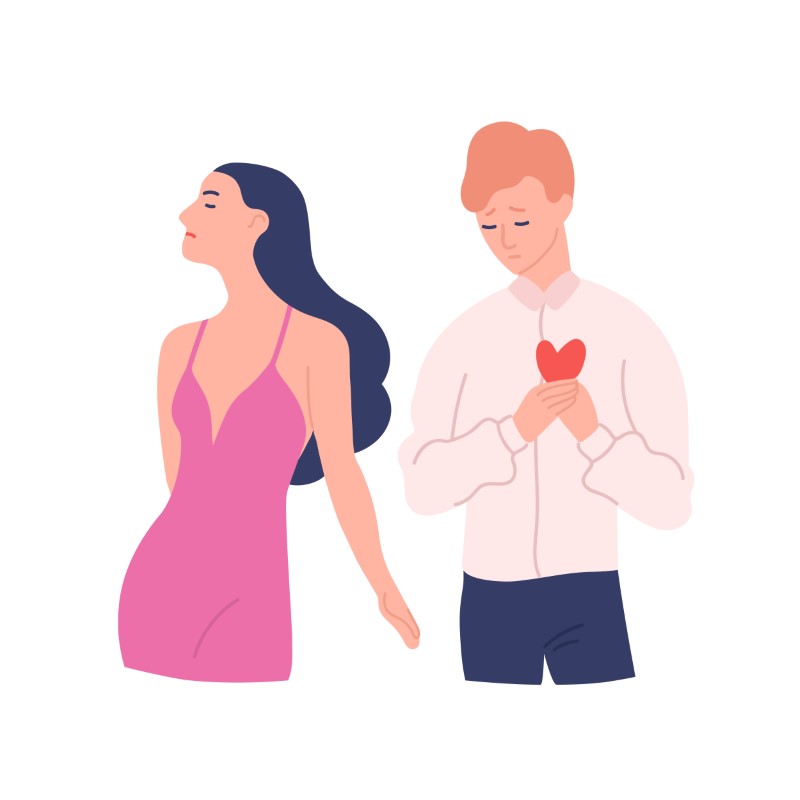 How to handle rejection without taking it personally
Because rejection might challenge your self-esteem or attachment issues, you might take it personally and believe that you are not likeable or attractive. However, it is important to keep in mind that rejection is not a reflection of your worth as a person, and—often—people can reject potential partners for a variety of reasons that aren't personal.
A healthy strategy for not taking rejection personally can be reframing rejection by coming up with a list of explanations that don't involve you.
For example, imagine that the other person decided to no longer date you because
they're still getting over a past breakup
they're distracted by a personal problem
their schedule is too busy for a new relationship
they're still trying to decide what they want in a future partner or relationship
they actually have a fear of rejection and are pulling away before getting too close, in case you decide to reject them
Even if the other person decides you are not compatible, it doesn't reflect on you as a partner.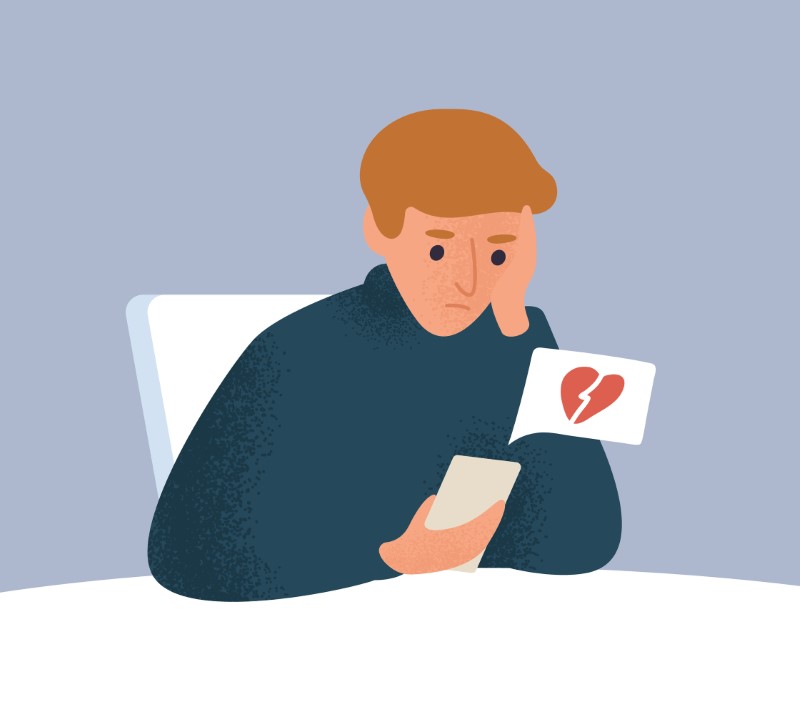 How to deal with rejection in five steps
To make rejection easier to overcome, try following these five steps:
1. Face your feelings
Like most challenges in life, the first step to overcoming pain may be to embrace it. Facing rejection head-on can be healthy and ultimately prevent us from falling into a spiral of depression and self-doubt.
When facing the discomfort of being turned down by a dating partner, observe what thoughts and negative self-talk might come up. Then, try detaching from those beliefs and remind yourself that your negative thoughts aren't accurate, nor are they helpful.
2. Practice gratitude
Rejection can be a blessing in disguise; knowing that you're not suitable for the other person also means they're not suitable for you. Try to appreciate the other's honesty and be grateful for the time and energy they saved you.
3. Learn from it
Finding meaning in rejection can help you get through it and grow from it. Try to reflect on what you can learn from the situation.
For example, dates and relationships that turn sour can help you recognize some of your negative patterns and tendencies, or teach you what you are truly looking for in a relationship.
4. Avoid making generalizations
Even if you've been continuously rejected, try to not let it discourage you and convince you that everyone will hurt you.
You deserve someone who will accept you just as you are, and with a variety of dating apps and dating sites to choose from, it's easier than ever to find that person.
5. Don't rush
Rushing into the arms of a new person just to get over a rejection might not work. Not taking the time to check in with yourself might result in bringing unresolved challenges to the next date or relationship. Take your time, and try to avoid the temptation to rush through your discomfort.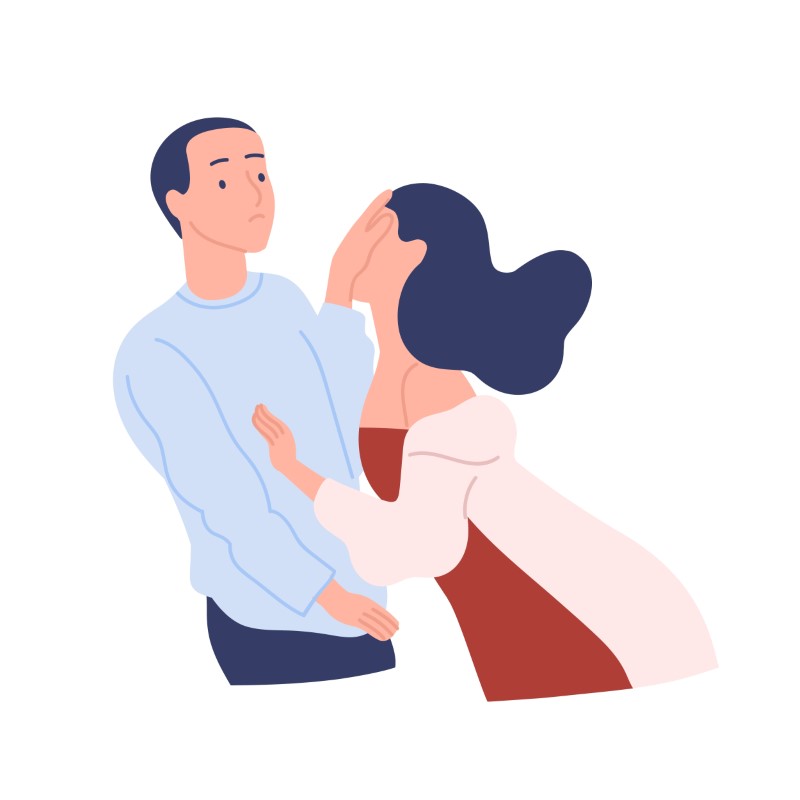 How to deal with rejection by improving your confidence
Rejection may be more likely to have a damaging impact when you struggle with self-confidence and self-worth. Thankfully, there are ways to build confidence and self-esteem that make it easier to learn how to deal with rejection with ease.
Stay positive
If rejection triggers negative thoughts and beliefs about yourself, try to consider qualities you love and respect about yourself instead. Consider the values that are important to you, past accomplishments that you're still proud of, or qualities you possess that make you a great friend and person to be around.
Focus on your positive qualities that don't depend on anyone else or whether or not you're in a romantic relationship.
Don't compare yourself
Confident people may know that they're not more valuable than others, and vice versa. Even if rejection feels like an insult, remember that the person who rejected you isn't inherently better than you, nor are they judging you as being inferior to them.
Keep in mind that dating is about finding a healthy connection, not about ranking and comparing yourself to others.
Date yourself
Dating yourself while dating and meeting other people can help build confidence. Prioritize your own well-being and set aside time to engage in some self-love activities that allow you to reflect on how you're feeling and what you need.
In this time alone, choose hobbies that have nothing to do with receiving approval or validation from others.
Surround yourself with the right people
While you might not want your confidence to rely on those around you, spending time with people who already know and accept you can help boost your confidence, especially when healing from rejection.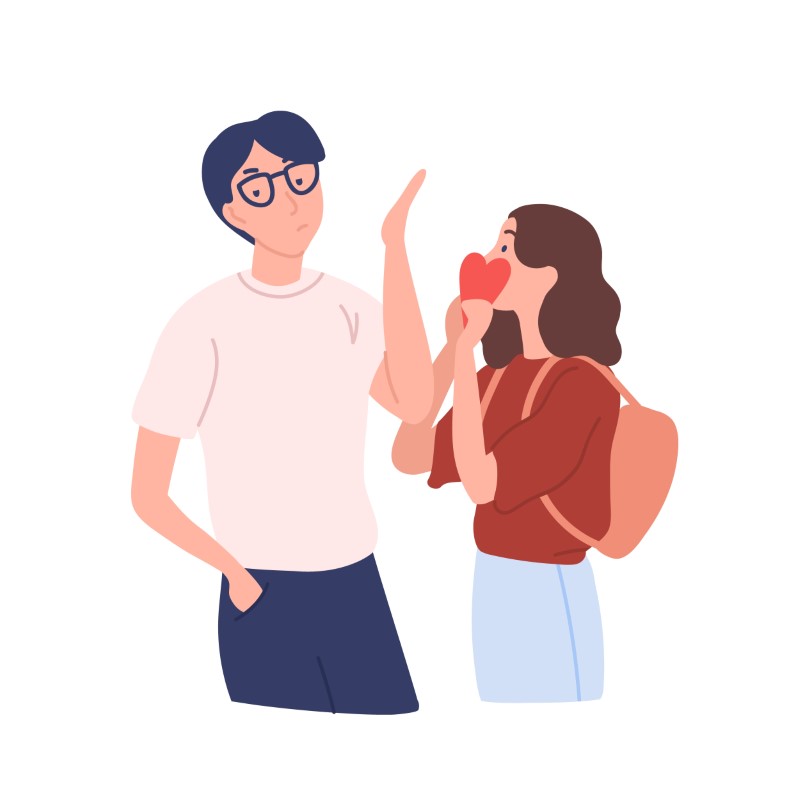 How to deal with rejection when dating online: FAQs
What is the correct way to deal with rejection?
There is no one correct way to deal with rejection. Some people may need some time to process, while others might process while already getting back into the dating pool. Try to listen to your emotional needs, reach out for support, and not let rejection discourage you.
How do you respond to rejection maturely?
Responding to rejection in a mature way might mean trying to understand the other person while acknowledging that your feelings are hurt. You can try keeping your response civil and positive and wish the other person luck in the future. Keeping your response short and waiting before replying might help.
How to not take rejection personally?
Not taking rejection personally can be challenging. Try to keep in mind that there are many different reasons for people to reject someone, and they might have nothing to do with you. You can take another look at the "How to handle rejection without taking it personally" section above to learn more.
How to deal with rejection when dating online: our final thoughts
Dating is a numbers game: the more people you meet, the more you'll be rejected (and the more people you'll likely reject too). The more you're rejected, the closer you may be to finding your true love.
That's why it's important to learn how to deal with rejection and understand that rejection is a part of life. Don't let someone else's rejection of you be the reason you reject yourself, your relationship needs, and the life you want.
Elite Singles
Over 13 million active users on the site
Intelligent matchmaking based on background and interests
85% of members have a professional background
Academic Singles
Matches based on questionnaire for attitude, opinions, desires, and expectations
Get your questionnaire, personality assessment, and matches all completely free
Aimed at the educated crowd and focused on helping you meet your special someone
Silversingles
Best for: Authentic 50+ matchmaking
Free membership: Free registration, limited
Users: 60,000
eharmony
#1 trusted dating app in the UK
For serious, long-term relationships
Free registration
Flirthits
Perfect for: People looking to flirt and starts things off in a fun way
Find someone in your neighbourhood
Chat with like-minded singles straight away
SingleSlavic
Fun chat function that lets you send texts, voice notes, pictures, gifts and more
Great search function
The place to find like-minded people who are looking for meaningful relationships
Immediate support from professional team
1000s of profiles
EliteCupid
Personality assessment for enhanced screening

Global reach. Match with like-minded singles all over the world

Meet your equal in values, lifestyle, and career ambition
Ulla
Ignite romance right in your vicinity
Enjoy exact matching thanks to accurate filters;
And explore many more benefits that will help you find love!
Pukbo
Offers unlimited messages and great value with a Welcome Offer for the new members
More than a dating site. Gives access to engaging and unique VIP Content for its premium members
Secure. Supports a variety of safe and convenient payment options, like Google Pay and Apple Pay
Only-Flirts
Easy and convenient interface
Perfect for casual dating & hookups
Plenty of members for you to have fun with
Mingl3
Best for: Anonymous and discreet encounters
Free membership: Free registration
Users: Chat with thousands of attractive singles
My Mature Flirt
Engage in romantic conversations of an exciting nature with REBLL Network's premium British dating community. If you are looking for teasingly playful connections, meaningful deeper interactions, or anything in between, you have arrived at your destination! Let us create memorable experiences for you that leave you both satisfied and wanting more. Check out our perks:
Flirty Conversations: Engage in playful banter, exchange virtual surprises, and enjoy interactive charm with potential matches that make your heart race.

Captivating Profiles: Create a profile that dazzles! Share your most alluring photos, fun videos, and witty bio snippets to showcase your unique charm.

Exciting Encounters: Join us at local events, where sparks fly, connections sizzle, and you'll find yourself wrapped up in thrilling moments with other singles in the UK.

Personalized Connections: Immerse yourself in Exclusive Matches, where cutting-edge algorithms work their magic, connecting you with individuals who ignite your interests and desires.

Safety with a Spark: Your safety is our top priority, wrapped in an air of mystery and excitement. Exclusive Matches ensures a secure yet exhilarating dating experience, where you can let your guard down and embrace the adventure.
CupiDates
Large database of Asian and European singles in the UK
Full control of your profile to set your desired privacy settings
Attend virtual events to meet even more members
Ashley Madison
Best for: Open-minded looking for "no strings attached" fun
Free membership: Free registration, limited
Users: 54 million
DateYourGirl
Meet attractive Asian, European, & Latino singles
Quick and free signup
Casual or serious online dating