Let's face it, dating is hard: trying to find the "right" person and dealing with all the emotions and uncertainty that unfold can be challenging and exhausting. Much of this can be alleviated simply by understanding the types of attachment styles in relationships.
Attachment is such a key part of romantic and intimate relationships that it has a major impact on dating. Attachment theory states that our attachment style offers the blueprint for how we feel about dating and relationships, as well as how to respond to others.
Securely attached people navigate dating with relative ease, but this doesn't mean that they are flawless. Secure types still have challenges when it comes to dating. However, overall, they date with confidence and self-assurance.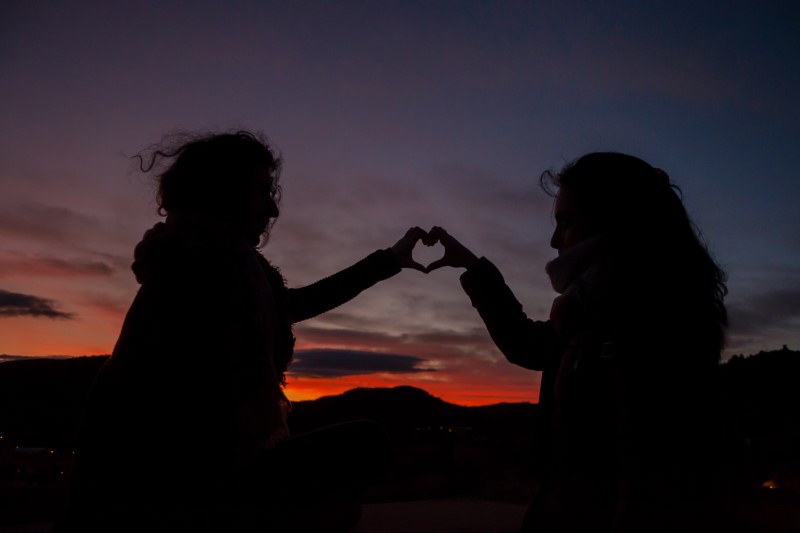 If you're more anxious in relationships, you might spend dates trying to convince the other person you're worthy of their love and commitment, though you may not believe that to be true yourself.
For those with an avoidant attachment style, you may expect the other person to try to convince you why you should date them. You may search for flaws and red flags on dates, even where there are none.
Attachment styles define how we navigate relationships. Our style informs our beliefs, attitudes, expectations, and behaviours in relationships.
These attachment styles typically develop in early childhood based on the bond we had with our primary caregiver. For many of us, that caregiver was a parent. However, our attachment styles can also be influenced by other intimate relationships throughout life.
In Attached: The New Science of Adult Attachment by Amir Levine and Rachel S.F. Heller, the authors explore how humans are wired to seek attachment.
Interested in more relationship concepts? Check out our article on the five love languages and how they influence your dating life.
Here are some key details about how attachment styles are formed:
People with a secure attachment style are more likely to have formed loving bonds with childhood caregivers.
People with an insecure attachment style likely did not have the same level of attention to their emotional needs as children. Insecure attachment styles include anxious-preoccupied attachment, avoidant-dismissive attachment, and avoidant-fearful attachment.
Attachment styles in relationships affect how we treat partners as well as how we approach dating. Securely attached people have a secure base from which to create healthy relationships, without fear of intimacy nor fear of abandonment. However, for other less secure styles, relationship struggles from childhood often repeat themselves in adult relationships.
Read on to learn more about the types of attachment styles in relationships, how they may affect your relationship, and how you can change your attachment style.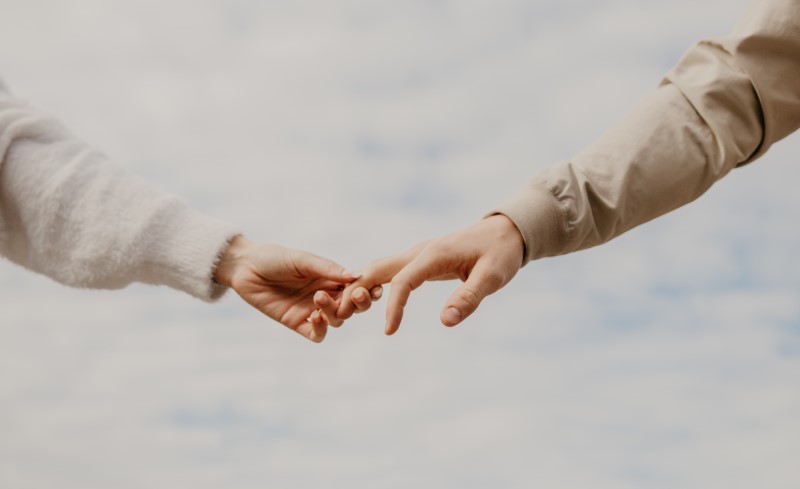 4 main types of attachment styles
Our relationship beliefs and habits can vary greatly depending on our type of attachment styles. There are four attachment styles that range from secure to insecure.
Secure
Anxious-preoccupied
Avoidant-dismissive
Avoidant-fearful
Getting to know your attachment style based on a few key signs is the first step to developing a healthier love life and more fulfilling adult relationships.
Are you a highly sensitive person? here are some tips for dating successfully.
How to identify compatible attachment styles in relationships
In order to have the most secure relationship, you may be wondering which style you should seek when dating. Here are some compatibility suggestions.
The best compatibility is found between two partners with secure attachment styles. However, all other attachment styles have good compatibility with a secure attachment style.
The worst attachment pairing, on the other hand, is with an anxious-preoccupied partner and an avoidant-dismissive one. Here, the anxious partner will be looking for external validation while the avoidant one will want emotional distance. This leads to a destructive dynamic.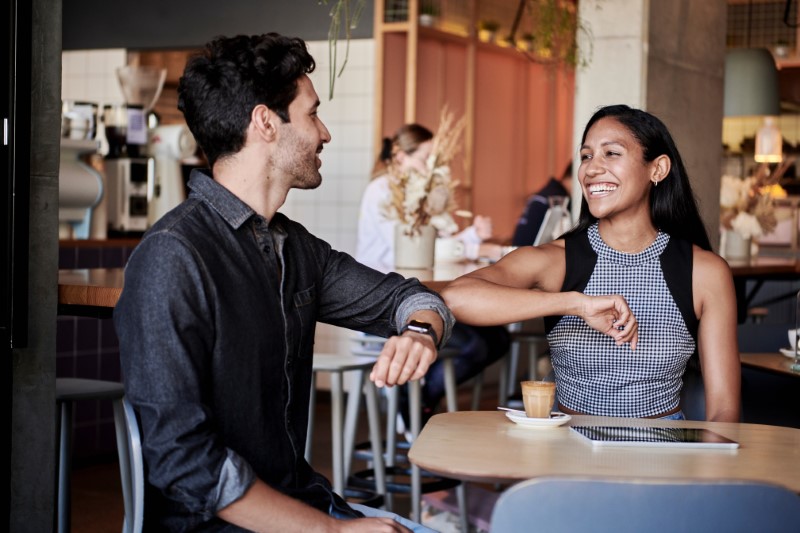 Decoding a date's attachment style in relationships
To increase your chances of having a happy, healthy future with someone, there may be a few clues to look for even on a first date.
However, be aware that you likely can't determine someone's attachment style with 100% certainty from just one meeting. Still, you may be able to see some characteristics of different attachment styles in action during your date.
A securely attached date will likely have a positive, level-headed attitude about the date and getting to know each other. They may ask you basic questions and will keep the conversation going.
Anxious-preoccupied types may seem to move a little too quickly, and they might try to create deep emotional intimacy during the first date. For example, they may overshare details about their emotional and mental health, early on.
Avoidant-dismissive dates may hold back or even seem a little distant. They are also more likely to complain about an ex or a previous date compared to secure or anxious types.
Finally, avoidant-fearful types can be a wildcard, from the first date and into a relationship. They may seem open and interested one moment, and then pull away and grow quiet the next.
When on a first date, keep in mind that many signs of attachment style become more obvious as intimacy and familiarity increase. Regardless of attachment style, people tend to try to seem as secure as possible early in dating.
If you sense that a date is anxiously attached, try to be reassuring and stay in touch as you get to know each other. If you sense that a date is more avoidant, take it slow and give them space early on.
Can you change your attachment style in relationships?
Whether you're anxious, avoidant, or a combination of both, you may find that your attachment style is having a negative effect on your dating life. Thankfully, there are ways you can actively work to feel more secure in adult relationships – and it's possible to even change your attachment style over time. In fact, it's possible for one person to have more than one attachment style, depending on the relationship.
For example, you may be secure in your friendships, yet anxious-preoccupied in romantic relationships. Or you may be secure in dating, yet avoidant-dismissive in strained family relationships.
That's why it's important to find romantic partners that complement your attachment style and encourage a more secure attachment. When dating an incompatible attachment style, you may find that the other person actually triggers more insecurity in you and vice versa.
Start dating with attachment styles in mind
If you're looking to find a partner who's compatible with your attachment style, try using dating apps and sites geared towards serious dating.
When you date with the intention of starting a committed relationship, you can work to build a secure bond with someone you feel comfortable with – and by doing so you can learn how to have a healthy attachment style too.
Elite Singles
Over 13 million active users on the site
Intelligent matchmaking based on background and interests
85% of members have a professional background
Academic Singles
Matches based on questionnaire for attitude, opinions, desires, and expectations
Get your questionnaire, personality assessment, and matches all completely free
Aimed at the educated crowd and focused on helping you meet your special someone
Silversingles
Best for: Authentic 50+ matchmaking
Free membership: Free registration, limited
Users: 60,000
eharmony
#1 trusted dating app in the UK
For serious, long-term relationships
Free registration
Flirthits
Perfect for: People looking to flirt and starts things off in a fun way
Find someone in your neighbourhood
Chat with like-minded singles straight away
SingleSlavic
Fun chat function that lets you send texts, voice notes, pictures, gifts and more
Great search function
The place to find like-minded people who are looking for meaningful relationships
Immediate support from professional team
1000s of profiles
EliteCupid
Personality assessment for enhanced screening

Global reach. Match with like-minded singles all over the world

Meet your equal in values, lifestyle, and career ambition
Ulla
Ignite romance right in your vicinity
Enjoy exact matching thanks to accurate filters;
And explore many more benefits that will help you find love!
Pukbo
Offers unlimited messages and great value with a Welcome Offer for the new members
More than a dating site. Gives access to engaging and unique VIP Content for its premium members
Secure. Supports a variety of safe and convenient payment options, like Google Pay and Apple Pay
Only-Flirts
Easy and convenient interface
Perfect for casual dating & hookups
Plenty of members for you to have fun with
Mingl3
Best for: Anonymous and discreet encounters
Free membership: Free registration
Users: Chat with thousands of attractive singles
My Mature Flirt
Engage in romantic conversations of an exciting nature with REBLL Network's premium British dating community. If you are looking for teasingly playful connections, meaningful deeper interactions, or anything in between, you have arrived at your destination! Let us create memorable experiences for you that leave you both satisfied and wanting more. Check out our perks:
Flirty Conversations: Engage in playful banter, exchange virtual surprises, and enjoy interactive charm with potential matches that make your heart race.

Captivating Profiles: Create a profile that dazzles! Share your most alluring photos, fun videos, and witty bio snippets to showcase your unique charm.

Exciting Encounters: Join us at local events, where sparks fly, connections sizzle, and you'll find yourself wrapped up in thrilling moments with other singles in the UK.

Personalized Connections: Immerse yourself in Exclusive Matches, where cutting-edge algorithms work their magic, connecting you with individuals who ignite your interests and desires.

Safety with a Spark: Your safety is our top priority, wrapped in an air of mystery and excitement. Exclusive Matches ensures a secure yet exhilarating dating experience, where you can let your guard down and embrace the adventure.
CupiDates
Large database of Asian and European singles in the UK
Full control of your profile to set your desired privacy settings
Attend virtual events to meet even more members
Ashley Madison
Best for: Open-minded looking for "no strings attached" fun
Free membership: Free registration, limited
Users: 54 million
DateYourGirl
Meet attractive Asian, European, & Latino singles
Quick and free signup
Casual or serious online dating