Whether you are looking for a serious relationship or are already in one, having low self esteem might prove challenging for the relationship, and it can be important to cultivate your self esteem and confidence while in a relationship. Read on to learn how to help low self esteem in a relationship.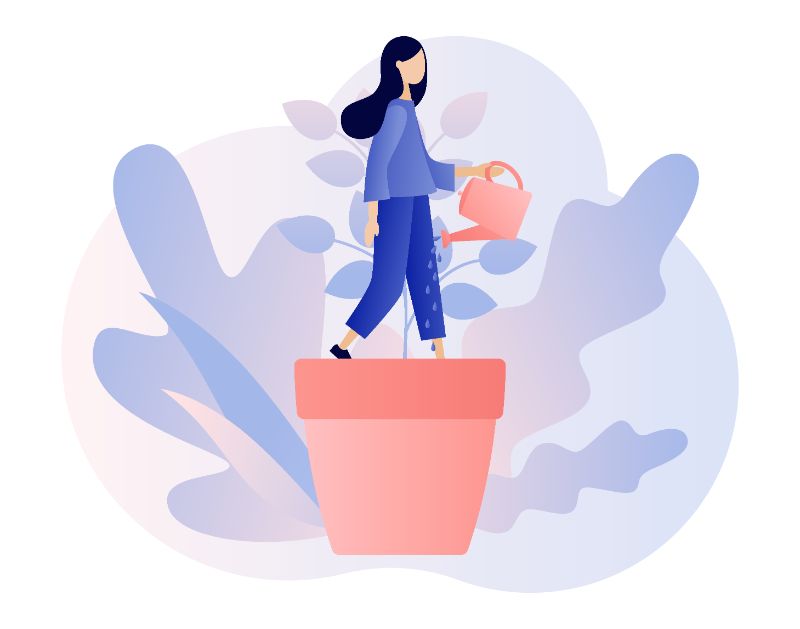 How to know if you have low self esteem in a relationship
The first step to improving low self esteem in a relationship is recognizing that this is what you are experiencing. Here are some signs that can help you understand if you have low self esteem: 
Try to not lose hope, even if you recognise these signs in yourself. Attempt to not let your low self esteem define your identity, and keep in mind that it doesn't make you less worthy of love. 
Causes for low self esteem in a relationship
Low self esteem in a relationship might have nothing to do with the relationship, and more to do with your experience outside of it. You might experience low self esteem in your relationship because you
have little direction and purpose: when someone feels lost or lacks purpose they might rely on their partner too much for direction and fulfilment, creating pressure and frustration in the relationship.
aren't able to receive compliments: constantly criticising yourself and not knowing how to receive compliments can be frustrating for a partner as they may feel like they can't make you happy.
aren't able to set boundaries: this can lead to burnout and being taken advantage of. 
do not put effort into self-care: if you have low self esteem you might forget to take care of yourself physically and mentally. This may mean you look for approval from your partner, rather than finding it within yourself.
avoid conflict: if you lack confidence, you might avoid certain conflicts or responsibilities which can make you passive in a relationship. This can disrupt communication.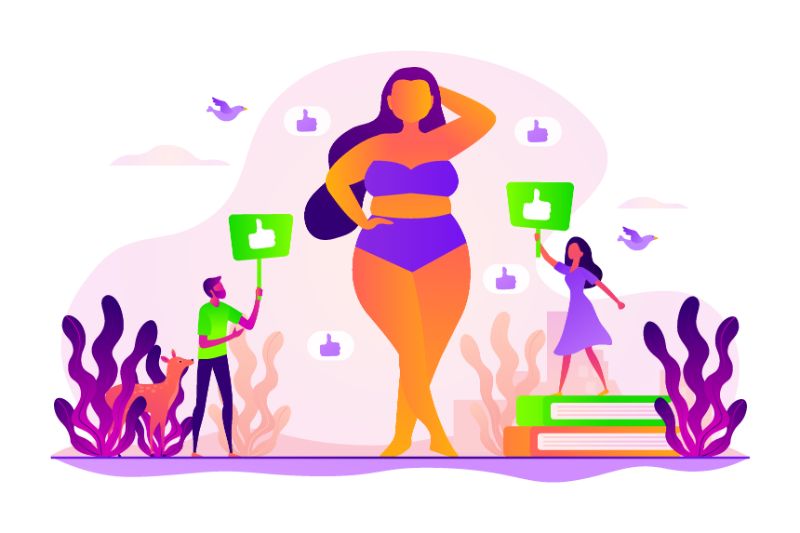 How low self esteem can affect your relationship
Having low self esteem in a relationship can affect yourself, your partner, and of course—your relationship.
Low self esteem in a relationship can cause you to sabotage your own relationship, as questioning your own worthiness of love might make you blame your partner for not loving enough. You might end up pushing your partner away. 
It might also leave you vulnerable and taken advantage of since you may attract partners who can be abusive or controlling and find yourself in a toxic relationship.
While everyone has challenges in their relationships, it can be healthier and more fulfilling for both partners if the relationship relies on confidence and has more positive than negative moments.
Being very sensitive can affect your self esteem in dating too. Here's how sensitive people can handle all hurdles and difficulties in their love life!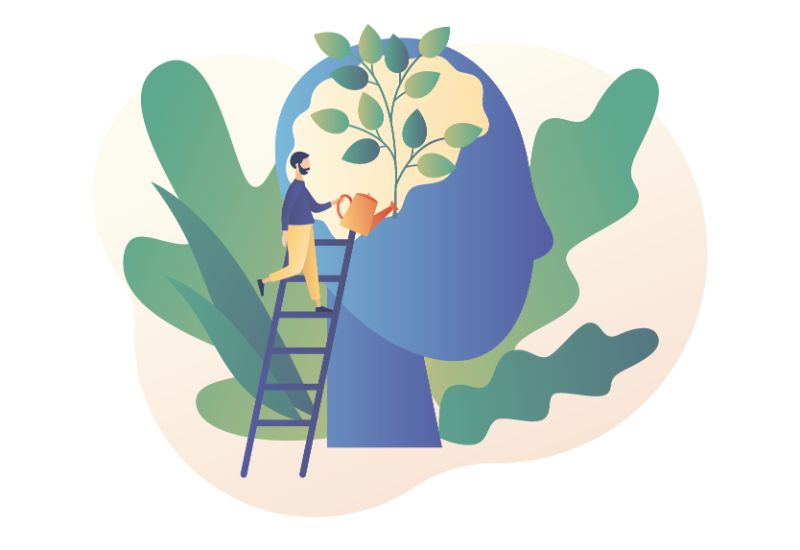 How to help low self esteem in a relationship
You can try the following suggestions to try and turn your low self esteem around and feel more confident in the relationship. 
Focus on your strengths
Try writing a list of everything that you are good at (or have been told you are!). Place your list where you can see it daily to remind your subconscious of your value.
Reassess your environment
Who and what you surround yourself with can directly affect your well-being and confidence. You can try reflecting on your work, home, and social environments to assess whether some of your relationships are affecting you negatively. Asking the following questions can help:
Do your friends encourage confidence within you and inspire you? 
Does your home reflect self care and positivity? 
Does your workplace enhance your purpose and skills?
Start accepting praise
Even if you don't believe someone's positive remarks about you, thank them anyway and try to wear the compliment as a badge of honour. The key is to trick your brain into thinking positively about yourself.
Prepare, practice, praise, repeat
One of the simple formulas to build confidence can be to learn what you need, put it into practice, praise yourself for trying, and then repeat until you get better. This can be for anything from accepting compliments to approaching a date or setting boundaries.
Stay consistent (even on bad days)
Consistency helps build new habits. You might need to choose to do what brings you closer to feeling confident, regardless of circumstances, fears, or feelings.
See yourself through the eyes of grace, not perfection—you may not be where you want to be, but it can still be important to have compassion towards yourself.
We are all on a journey and no one is perfect. However, we can learn to love who we are along the way.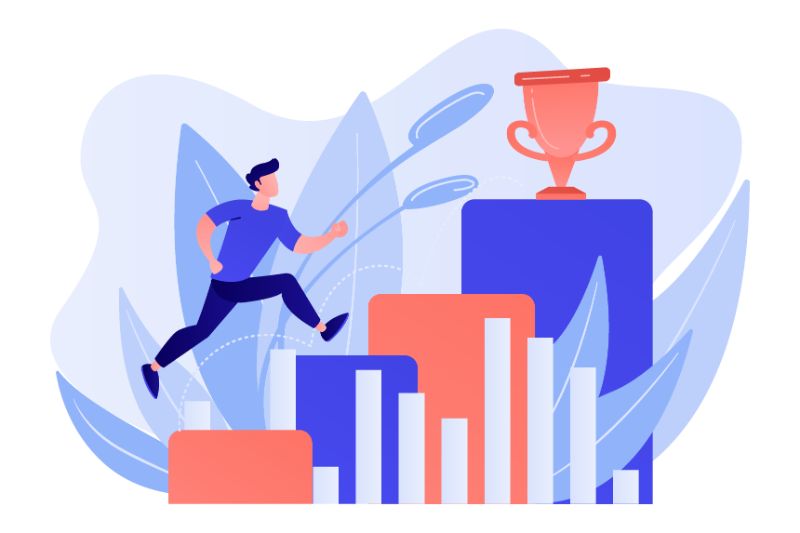 How to help low self esteem in a relationship: FAQs
What to do if you're dating someone with low self esteem in a relationship?
If you are dating someone with low self esteem, you might want to help them. You can try giving them positive reinforcement. You can also encourage them to seek professional help since their struggles are ultimately their own. Keep in mind that you may want to seek help as well since you might feel the effects of your partner's challenges on the relationship.
What are the risks of low self esteem in a relationship?
Low self esteem in a relationship can lead to self-doubt, doubting your partner, and questioning the relationship. It may eventually lead to a breakup, as partners might not feel fulfilled.
How to talk to a partner about low self esteem?
Whether you are experiencing low self esteem or it is your partner who does, starting a conversation about the subject can be healthy and eventually improve the situation. Try to listen to each other, be compassionate and non-judgmental, and let each other have some space if you need to. It can be helpful to seek professional help from a person who is trained in mediating conversations like these.
How to help low self esteem in a relationship: our final thoughts
While it may not be ideal, having low self esteem in a relationship—whether on your part or your partner's—is more normal than you may think. Keep in mind that it is possible to improve your self esteem and gain confidence in the relationship, and that starts with working to cultivate confidence within yourself.
Elite Singles
Over 13 million active users on the site
Intelligent matchmaking based on background and interests
85% of members have a professional background
Academic Singles
Matches based on questionnaire for attitude, opinions, desires, and expectations
Get your questionnaire, personality assessment, and matches all completely free
Aimed at the educated crowd and focused on helping you meet your special someone
Silversingles
Best for: Authentic 50+ matchmaking
Free membership: Free registration, limited
Users: 60,000
eharmony
#1 trusted dating app in the UK
For serious, long-term relationships
Free registration
Flirthits
Perfect for: People looking to flirt and starts things off in a fun way
Find someone in your neighbourhood
Chat with like-minded singles straight away
SingleSlavic
Fun chat function that lets you send texts, voice notes, pictures, gifts and more
Great search function
The place to find like-minded people who are looking for meaningful relationships
Immediate support from professional team
1000s of profiles
EliteCupid
Personality assessment for enhanced screening

Global reach. Match with like-minded singles all over the world

Meet your equal in values, lifestyle, and career ambition
Ulla
Ignite romance right in your vicinity
Enjoy exact matching thanks to accurate filters;
And explore many more benefits that will help you find love!
Pukbo
Offers unlimited messages and great value with a Welcome Offer for the new members
More than a dating site. Gives access to engaging and unique VIP Content for its premium members
Secure. Supports a variety of safe and convenient payment options, like Google Pay and Apple Pay
Only-Flirts
Easy and convenient interface
Perfect for casual dating & hookups
Plenty of members for you to have fun with
Mingl3
Best for: Anonymous and discreet encounters
Free membership: Free registration
Users: Chat with thousands of attractive singles
My Mature Flirt
Engage in romantic conversations of an exciting nature with REBLL Network's premium British dating community. If you are looking for teasingly playful connections, meaningful deeper interactions, or anything in between, you have arrived at your destination! Let us create memorable experiences for you that leave you both satisfied and wanting more. Check out our perks:
Flirty Conversations: Engage in playful banter, exchange virtual surprises, and enjoy interactive charm with potential matches that make your heart race.

Captivating Profiles: Create a profile that dazzles! Share your most alluring photos, fun videos, and witty bio snippets to showcase your unique charm.

Exciting Encounters: Join us at local events, where sparks fly, connections sizzle, and you'll find yourself wrapped up in thrilling moments with other singles in the UK.

Personalized Connections: Immerse yourself in Exclusive Matches, where cutting-edge algorithms work their magic, connecting you with individuals who ignite your interests and desires.

Safety with a Spark: Your safety is our top priority, wrapped in an air of mystery and excitement. Exclusive Matches ensures a secure yet exhilarating dating experience, where you can let your guard down and embrace the adventure.
CupiDates
Large database of Asian and European singles in the UK
Full control of your profile to set your desired privacy settings
Attend virtual events to meet even more members
Ashley Madison
Best for: Open-minded looking for "no strings attached" fun
Free membership: Free registration, limited
Users: 54 million
DateYourGirl
Meet attractive Asian, European, & Latino singles
Quick and free signup
Casual or serious online dating