As technology continues to develop and what becomes the standard norm for cultivating relationships shifts to adapt alongside these changes, we begin to see new communities rise and solidify through Christian dating websites. These range from social media giants to niche corners of the web.
Perhaps one of the most impactful areas this can be seen in is within the world of online dating.
For many people, online dating platforms have served as exciting ways to connect and socialize with prospective romantic interests. They can be focused on either local or long-distance relationships, age groups, special hobbies, and even personal beliefs.
This is one of the founding motivators for online Christian Dating sites and has generated attention from many people the world over. Both young and old have tried and enjoyed the experience, but in doing so they experience relationships that go further.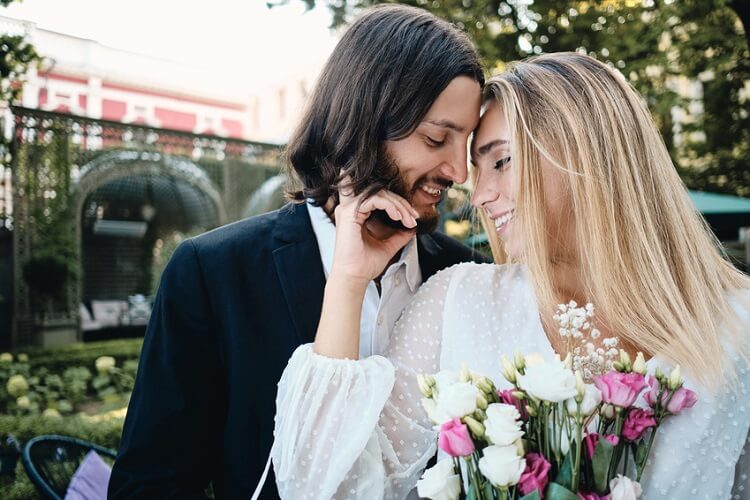 Online dating communities tend to be more focused on establishing individual relationships and connecting you to romantic interests. In case you are already embedded in a serious faith-based romance, you might also wonder yourself: what kind of limitations or boundaries might occur while becoming intimate. Online Christian dating sites are also interested in providing you with this kind of experience, but alongside that is a unique setting no other dating site can offer.
Read on to learn more about how Christian dating sites stand out amidst a wide range of dating sites and options. We offer a practical and honest exploration of what you can expect from the kind of relationships you can develop there and why they stand out from other dating sites.
What should I expect Christian dating to be like?
One of the most important elements of online dating, broadly speaking, is the same core aspect which so impacts everyone daily: our ability to communicate. Being able to clearly and concisely convey your ideas to someone in a way that is polite and sociable is invaluable for online dating.
This is also true for Christian dating, and as you meet with people through Christian dating sites you can expect that it is important you make clear what it is you are looking for. Because Christian dating sites are often more than just simple 'swipe-left or right' services, there can be many reasons to join.
This includes the traditional people using dating sites to help them find a romantic partner, of which there are many. In this case, you can expect members to be direct about their intentions if they contact you, and in turn they would also expect honesty about your own reasons for joining.
However, because faith is such an integral part of Christian dating communities, you can also expect to see a sizeable portion of the membership interested in meeting people for other reasons beyond dating.
This is why communication is key for online Christian dating, and why you should expect to develop not only romantic relationships, but also social ones.
Community interaction can range from dating to local or regional meetups for events to meeting for an impromptu prayer service. Sometimes you can expect to see people put a posting up for an afternoon coffee/tea and cake get-together, or even to see a movie.
This is all to say that one of the things which really makes Christian dating sites stand out is their sense of community, centered upon pillars of faith and support for one another. The idea is to encourage outreach and support, a value that exemplifies the best in founding relationships.
This may go without saying, but you shouldn't expect Christian dating sites to be a particularly good platform for casual relationships. Almost all members are either focused on establishing a serious relationship with a particular goal in mind or being a part of a faith-based social community online.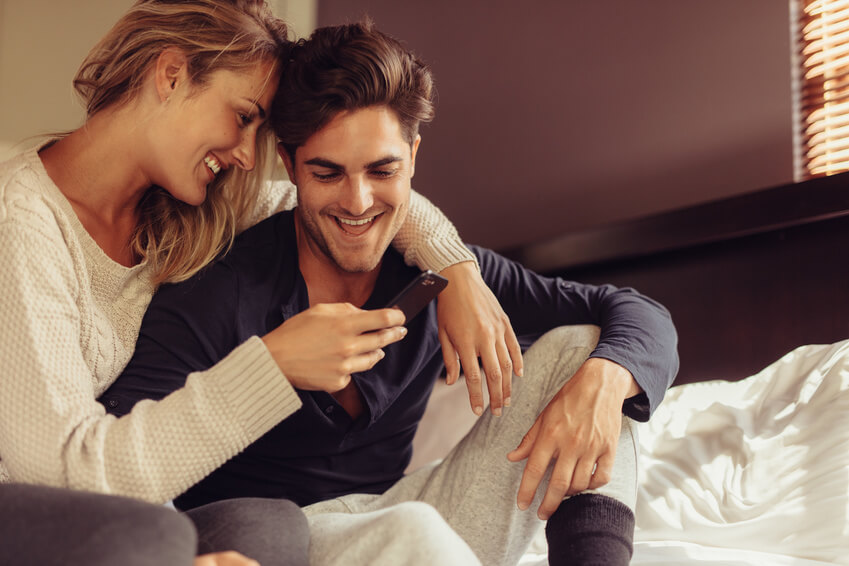 So how can I have a Christian dating relationship?
One of the most basic premises of a Christian dating site is that its users are in some way, shape, or form religious to one degree or another. This means that you are a believer of the Christian faith, be it Catholic, Protestant, Evangelical, or one of the many other branches.
Contrary to what you may read elsewhere, the truth is that belief and faith come in a myriad of colors and shades. These sites are not just for one intensity or another, whether it is someone who sees their faith as something fiery or it's somebody that simply considers themselves Christian.
This means that if you would like to begin dating on a Christian dating site, you should have an open mind about the values and beliefs of the other users on there. As a part of a community, it is important not to ostracize others simply because they may not share an exact idea with you.
You can of course filter your searches for people of a branch of Christianity and in how they describe themselves in relation to their beliefs. However, to really be successful with Christian dating sites you want to treat all people there equally and politely, even if you don't think they're a match for you.
Starting a relationship on a Christian dating site also demands involvement and a bit of active interaction on your own end. You will of course be contacted by other people on the site, but to really see results you will want to put yourself out there a bit.
If you're shy, it's okay. These sites are open to people from all walks of life and are generally receptive to including new members. So long as you are honest, polite, and respectful of others' opinions and individual beliefs, you should be welcomed, but don't let age be a problem for dating other Christians, we explain it better in this article.
So put your best foot forward, don't worry about any bad things that might happen, and start by joining the community. You will be meeting with people interested in starting a romantic experience with you in no time.
Find more advice and tips in our 101 of Christian Dating article.
What makes Christian dating sites good for relationships?
This is an interesting point of consideration, and it may seem a little broad, but we believe that the receptive community engagement based on faith and encouraging that faith to foster great, healthy dating relationships is something that really makes Christian dating sites stand out.
To be something more than the most basic of services, that's something few dating sites ever strive to be. It's a goal that has been exceeded tremendously by Christian dating sites time and time again. Few dating sites can say they offer the kind of community service that these sites do.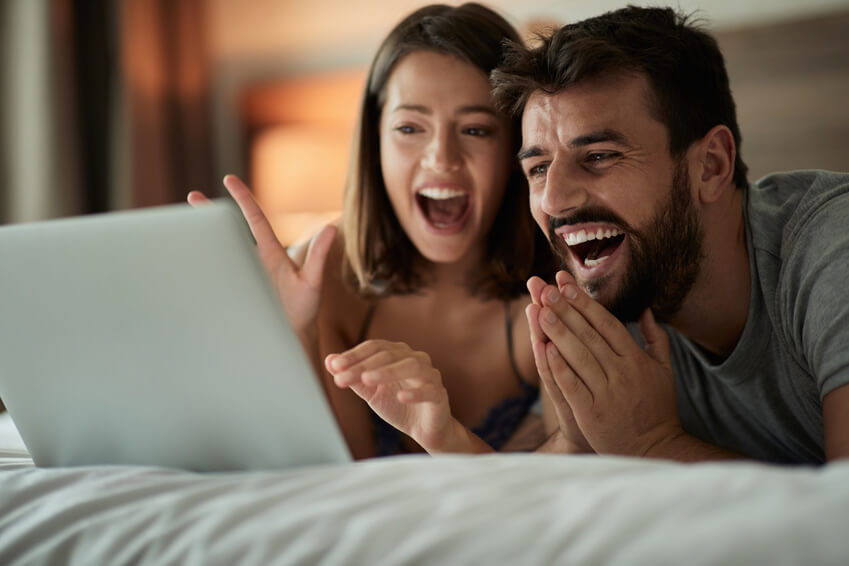 Whether intentional or not, Christian dating sites have created opportunities for Christians the world over to meet and date as never before, and on top of this, to foster communities that have developed around the core values of Christian belief that engage and support one another.
You have the assurance that people here share, at some level or another, the same core values that you yourself do. Discussions of faith can be a tricky thing on other dating services and aren't always clearly outlined. Christian dating sites help you to avoid these kinds of situations.
Relationships that share something as core as a religious belief aren't by this connection alone guaranteed to work. With that said, it is nevertheless true that people who do share something as integral as religious beliefs can use this faith as a bridge to connect with one another.
Whether it is through social and community outreach done through these faith-based Christian dating sites, or it is in the cultivation of a relationship that is spiritually connected, Christian dating sites offer members opportunities for relationships that are deeper and longer lasting. Here we have provided a list of free believer based sites for you to check out!
Elite Singles
Over 13 million active users on the site
Intelligent matchmaking based on background and interests
85% of members have a professional background
Academic Singles
Matches based on questionnaire for attitude, opinions, desires, and expectations
Get your questionnaire, personality assessment, and matches all completely free
Aimed at the educated crowd and focused on helping you meet your special someone
Silversingles
Best for: Authentic 50+ matchmaking
Free membership: Free registration, limited
Users: 60,000
eharmony
#1 trusted dating app in the UK
For serious, long-term relationships
Free registration
Flirthits
Perfect for: People looking to flirt and starts things off in a fun way
Find someone in your neighbourhood
Chat with like-minded singles straight away
SingleSlavic
Fun chat function that lets you send texts, voice notes, pictures, gifts and more
Great search function
The place to find like-minded people who are looking for meaningful relationships
Immediate support from professional team
1000s of profiles
EliteCupid
Personality assessment for enhanced screening

Global reach. Match with like-minded singles all over the world

Meet your equal in values, lifestyle, and career ambition
Ulla
Ignite romance right in your vicinity
Enjoy exact matching thanks to accurate filters;
And explore many more benefits that will help you find love!
Pukbo
Offers unlimited messages and great value with a Welcome Offer for the new members
More than a dating site. Gives access to engaging and unique VIP Content for its premium members
Secure. Supports a variety of safe and convenient payment options, like Google Pay and Apple Pay
Only-Flirts
Easy and convenient interface
Perfect for casual dating & hookups
Plenty of members for you to have fun with
Mingl3
Best for: Anonymous and discreet encounters
Free membership: Free registration
Users: Chat with thousands of attractive singles
My Mature Flirt
Engage in romantic conversations of an exciting nature with REBLL Network's premium British dating community. If you are looking for teasingly playful connections, meaningful deeper interactions, or anything in between, you have arrived at your destination! Let us create memorable experiences for you that leave you both satisfied and wanting more. Check out our perks:
Flirty Conversations: Engage in playful banter, exchange virtual surprises, and enjoy interactive charm with potential matches that make your heart race.

Captivating Profiles: Create a profile that dazzles! Share your most alluring photos, fun videos, and witty bio snippets to showcase your unique charm.

Exciting Encounters: Join us at local events, where sparks fly, connections sizzle, and you'll find yourself wrapped up in thrilling moments with other singles in the UK.

Personalized Connections: Immerse yourself in Exclusive Matches, where cutting-edge algorithms work their magic, connecting you with individuals who ignite your interests and desires.

Safety with a Spark: Your safety is our top priority, wrapped in an air of mystery and excitement. Exclusive Matches ensures a secure yet exhilarating dating experience, where you can let your guard down and embrace the adventure.
CupiDates
Large database of Asian and European singles in the UK
Full control of your profile to set your desired privacy settings
Attend virtual events to meet even more members
Ashley Madison
Best for: Open-minded looking for "no strings attached" fun
Free membership: Free registration, limited
Users: 54 million
DateYourGirl
Meet attractive Asian, European, & Latino singles
Quick and free signup
Casual or serious online dating
As a cherry on top, these sites are not limited in any way whatsoever to age, race, or even location, although you can filter your preferences to better match with someone based on what you would like out of a relationship. They are open to everyone who shares in a Christian faith, simple as that.
Conclusion
A strong relationship between two individuals can be strengthened considerably when it grows as a product of a strong community that shares similar beliefs. Although online dating can sometimes seem like an overwhelming sea of anonymous messages and features, it doesn't have to be.
That's really the great thing about joining a community centered around an idea: they're there to help and can offer advice, organization for large-scale meetups, and safe environments for the expression of religious beliefs. They also help you to find a soulmate that's right for you.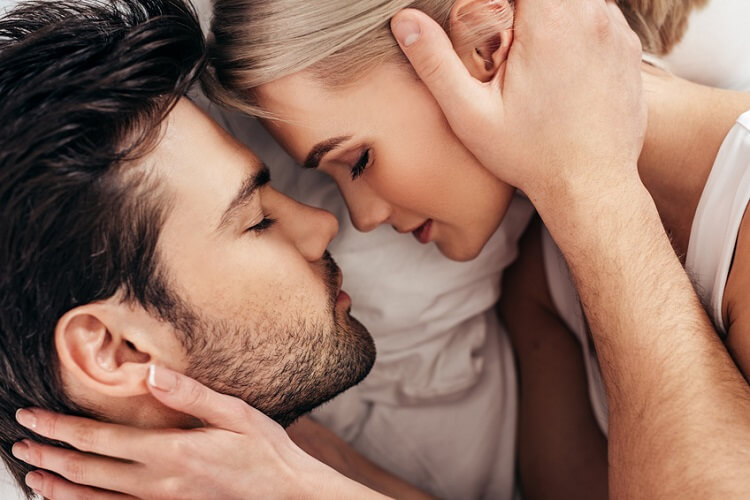 We know that finding love isn't always easy, and it can be difficult to find someone that is understanding, accepting, and who shares in the same core values and principles you do. For Christians who want to get into dating, there are vibrant online communities waiting for you to join.
If finding love with someone that shares in your faith is important to you, then we really do think it is well worth your time to explore Christian dating sites and try them out for yourself.