When you begin dating as a Christian, there are certain situations and interactions that might come up which may make you or your partner feel uncomfortable. Whether it is a personal or moral situation for yourself, your partner, or the both of you, the concern is real and worth considering.
We understand that you might be feeling a little nervous about discussing topics of sex and intimacy if this is your first time in a committed intimate Christian romance. Bringing up topics you aren't used to talking about feels awkward, especially if you don't know what your partner wants.
There is also the reality of how religious beliefs treat sex before marriage, and this is something that both you and your partner will have to consider and negotiate between the two of you. This involves discussing your beliefs about sex with each other and determining the role your faith will play here.
Many religious advice columns will cite the Bible to warn off sex before marriage, and if you are looking to scripture for advice on how to approach your relationship then rest assured that there is a clear stance on sex before marriage: no sex before marriage between one man and one woman.
If you are interested in applying this guide in real life, be sure to check out our list of the best Christian dating sites!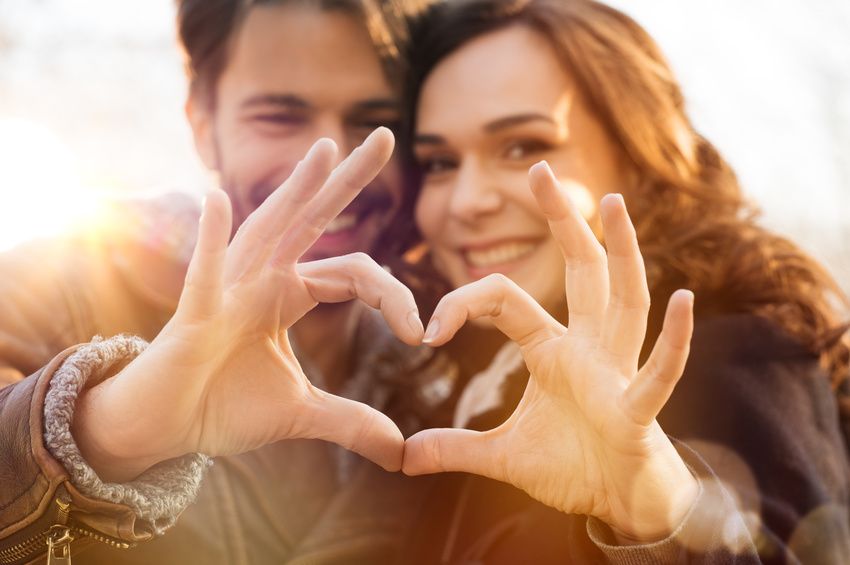 This is a perfectly fine stance to take that is respectable and fits just about every personal stance on Christianity out there. However, Christians come in all varieties, and there is a wide spectrum of belief concerning relationships and sex before marriage.
This article is meant for anyone who is a Christian either in a relationship or is curious about what they should be thinking of when they do start a relationship. This is for anyone who is considering a sexual relationship while in a Christian relationship and wants to know how far is too far.
The reality is that people have sex, and while this doesn't always mesh with strict religious beliefs, it is a fact of life and therefore we feel that it is important to know what kind of boundaries you should establish, as well as respecting the boundaries of your partner.
We aren't here to judge you, nor are we here to try and convince you that one approach is better than the other. We understand that there are different approaches to belief and that means different allowances and boundaries.
We want to help by giving you practical advice about sex and boundaries and knowing how far is too far. Read on to find out more! If you are interested in using the practical tips hand on, we have provided a list of popular free Christian dating sites here!
Sex and Christian dating: abstinence
Let's address the elephant in the room upfront, so that the air is cleared and we can move on together to the same page: there are essentially two schools of thought when it comes to sex before marriage in a Christian dating relationship: abstinence and one that is conditional between partners.
We will first consider abstinence and what that means for you in the context of a Christian relationship. As mentioned earlier, this is when you and your partner agree to abstain from sex until the both of you are married, assuming the relationship gets to that point.
If the both of you have agreed to hold off intercourse until you are married, also known as 'saving yourself for marriage', then sticking to your morals and resisting temptation will be key. At times like this your faith is an anchor for keeping you and your partner from drifting away toward temptation.
It can also help if you two make sure to keep yourselves busy and socially active, as this will cut down on time where idle hands can lead to mischief. Take each other out to the movies, visit friends, attend social events, grab a drink or some dinner, or get some coffee together.
It is worth mentioning that just because the two of you have agreed on a boundary regarding sex, that it doesn't mean you aren't allowed to be intimate with each other. How far you go with one another and what you two do depends entirely on what you are both comfortable doing.
Curious about what advice applies to seniors who look for Christian dating? Check out our article here to learn more!
The most important thing to remember to do is that you always respect the boundaries of your partner. Just because you may want something or are comfortable with doing something doesn't mean your partner will be or that you should try to get them to do something they don't want to.
Never, ever get married just to have sex with your partner. People who do rarely end up happy together.
Second to consider is that the situations where the both of you are comfortable with sex before marriage. In this case, there are a few more things for you both to consider, and what will be crucial is finding both of your boundaries and learning how to communicate about these effectively.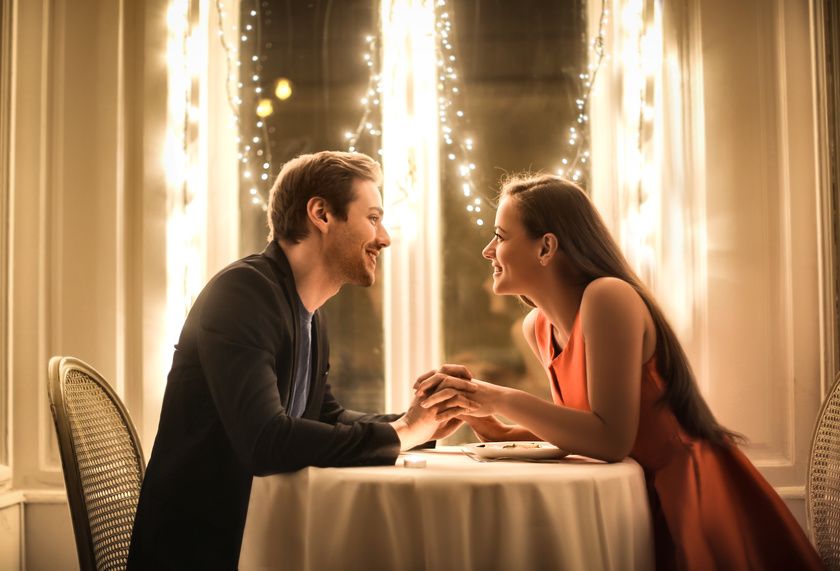 The intersection of faith and dating boundaries
If you and your partner are considering sex before marriage, then one of the most prominent things that may be on both of your minds is how your faith overlaps with what you are doing. Generally speaking, Christianity doesn't approve of sex before marriage. So how do you two navigate that?
Many believe that sex before marriage is a sin, but there are differing opinions on this and it can be argued that this is intended to ensure people have monogamous relationships. If you feel comfortable with your partner and okay with sex, then speak to your partner about what they think.
Whatever your reasons may be for agreeing to take the step to have a sexual relationship with your partner while dating as Christians, you should know that the most important thing for you to do is to be comfortable with your decision, and to make sure that your partner is comfortable as well.
Ultimately, the reasons for agreeing to take the intimacy between you and your partner to this stage is a deeply personal one between the two of you. You both will have to have a conversation together to reach a consensus for what you would like to do.
Discussing boundaries will be vital in this conversation, and this is where you will need to know both your own boundaries and the boundaries of your partner.
Find more advice and tips in our 101 of Christian Dating article.
Knowing your own boundaries
Before you can have an open and honest conversation with your partner about something as important as sex, you will need to have an open and honest conversation with yourself about how you feel about sex, your future with your partner, and how you interpret your faith.
When it comes to determining your own feelings about sex and having it, you need to first define for yourself what is and what isn't sex. Some people might argue that foreplay is sex already, whereas others would disagree. This even includes how you feel about nudity between you and your partner.
Once you have organized your own thoughts on this, you might have a clearer understanding on how you feel about sex. If you are still okay with it, then take the time to see how you feel about the direction you and your partner are going in. Do you see it as a lasting relationship? Is it worth it?
Finally, you will need to have at least some understanding of how you define the role of your faith in your relationship and how it impacts the decisions you make concerning sex and intimacy. You don't need sex for intimacy, of course, but that doesn't mean sex is a bad thing at all either.
In fact, it is perfectly normal, and if you feel as if your faith would tolerate a sexual relationship between you and your partner, then there's no shame in admitting that to yourself and to your partner. If not, though, then reconsider whether sex is right at this time for the both of you.
Respecting your partner's boundaries
Whatever your own feelings are on sex before marriage in a Christian relationship, you will have to prepare yourself for any sort of opinion your partner may have. Of course, assuming you two have known each for a while, you might be able to anticipate this. All the same, keep an open mind.
Just as you are entirely responsible for your own beliefs and actions, as well as your own opinions, so too is your partner entitled to feel and think whatever they may concerning sex, faith, and your relationship together. It is entirely possible that the two of you may share drastically different ideas.
And that's okay! Really, it is, and this is exactly why you two should discuss something as important as sex with one another. Be respectful of what they have to say by hearing them out. If you have questions, save them for after your partner has finished speaking their mind.
When you do ask a question, keep it polite and don't push them into a corner. There's nothing worse than being aggressive with each other when you disagree on something, and you cannot force your partner to feel or believe something different just because you don't think the same.
In the assumption that you care for your partner, and perhaps even truly love them, then you must make an effort to truly respect their opinions even if they don't line up with yours. That's what a relationship is, and it's perfectly normal.
Discussing sex with your partner: knowing how far is too far
When you do discuss the idea of having sex with one another, it will be important that you both clarify how you both feel about sex and idea of sex with each other, where you see your relationship going in the long run, and what your stance is on how to involve your faith in the matter.
This will involve establishing boundaries for what is and isn't acceptable between the two of you. If you are asking yourself whether something is perhaps going too far, then you may already be at a point where it is. Don't try to flirt with just how acceptable something is: either it is to you or it isn't.
Instead, make it clear with each other how far is too far for your relationship. If the both of you can agree on how you would both be comfortable approaching sex, either waiting or not, then you can avoid doing anything that leaves one or the two of you regretting what should be a wonderful thing.
Conclusion
The Bible, in many ways, begins with the idea of sex between people and how it is an integral part of life, religion, and society. However, sex is also a very human thing, and approaching this in a way that is openminded and understanding is crucial for approaching sex in a healthy way.
Many Christians have different approaches to how sex should be viewed in their daily lives, in particular, how sex before marriage works. There is no wrong way to approach sex with the idea of faith in mind and allowing that other Christians might approach it differently is a good thing.
If you are in a relationship or thinking about having one and the issue of sex is something either you or the both of you are thinking of, then you should take the time to see how you feel about sex, sex with your partner, your future with said partner, and how your faith is involved for both young and old Christians.
Discussing boundaries and respecting each other's boundaries will prevent either one of you from pushing your relationship too far too fast and from doing something you both may regret. Take the time to discuss what you are comfortable with and be happy with your decision, whatever it is.
Elite Singles
Over 13 million active users on the site
Intelligent matchmaking based on background and interests
85% of members have a professional background
Academic Singles
Matches based on questionnaire for attitude, opinions, desires, and expectations
Get your questionnaire, personality assessment, and matches all completely free
Aimed at the educated crowd and focused on helping you meet your special someone
Silversingles
Best for: Authentic 50+ matchmaking
Free membership: Free registration, limited
Users: 60,000
eharmony
#1 trusted dating app in the UK
For serious, long-term relationships
Free registration
Flirthits
Perfect for: People looking to flirt and starts things off in a fun way
Find someone in your neighbourhood
Chat with like-minded singles straight away
SingleSlavic
Fun chat function that lets you send texts, voice notes, pictures, gifts and more
Great search function
The place to find like-minded people who are looking for meaningful relationships
Immediate support from professional team
1000s of profiles
EliteCupid
Personality assessment for enhanced screening

Global reach. Match with like-minded singles all over the world

Meet your equal in values, lifestyle, and career ambition
Ulla
Ignite romance right in your vicinity
Enjoy exact matching thanks to accurate filters;
And explore many more benefits that will help you find love!
Pukbo
Offers unlimited messages and great value with a Welcome Offer for the new members
More than a dating site. Gives access to engaging and unique VIP Content for its premium members
Secure. Supports a variety of safe and convenient payment options, like Google Pay and Apple Pay
Only-Flirts
Easy and convenient interface
Perfect for casual dating & hookups
Plenty of members for you to have fun with
Mingl3
Best for: Anonymous and discreet encounters
Free membership: Free registration
Users: Chat with thousands of attractive singles
My Mature Flirt
Engage in romantic conversations of an exciting nature with REBLL Network's premium British dating community. If you are looking for teasingly playful connections, meaningful deeper interactions, or anything in between, you have arrived at your destination! Let us create memorable experiences for you that leave you both satisfied and wanting more. Check out our perks:
Flirty Conversations: Engage in playful banter, exchange virtual surprises, and enjoy interactive charm with potential matches that make your heart race.

Captivating Profiles: Create a profile that dazzles! Share your most alluring photos, fun videos, and witty bio snippets to showcase your unique charm.

Exciting Encounters: Join us at local events, where sparks fly, connections sizzle, and you'll find yourself wrapped up in thrilling moments with other singles in the UK.

Personalized Connections: Immerse yourself in Exclusive Matches, where cutting-edge algorithms work their magic, connecting you with individuals who ignite your interests and desires.

Safety with a Spark: Your safety is our top priority, wrapped in an air of mystery and excitement. Exclusive Matches ensures a secure yet exhilarating dating experience, where you can let your guard down and embrace the adventure.
CupiDates
Large database of Asian and European singles in the UK
Full control of your profile to set your desired privacy settings
Attend virtual events to meet even more members
Ashley Madison
Best for: Open-minded looking for "no strings attached" fun
Free membership: Free registration, limited
Users: 54 million
DateYourGirl
Meet attractive Asian, European, & Latino singles
Quick and free signup
Casual or serious online dating