Dating a non-Christian as a Christian is not usually planned.
When we connect with someone and fall in love, we often put our faith to the test due to the differences that dating as a believer and non-believer can bring.
Whilst the desire to date a Christian may be there, the challenges of finding someone who you are attracted to and want to start a serious relationship with that believes the same thing as you can feel like finding a needle in a hay stack.
It's no wonder that we start to look at options beyond our faith and engage with non-Christians who excite and interest us.
However, the bible is very clear about the implications (and complications) of dating unequally yoked.
Christian dating questions that will come up when dating a non- Christian
Dating unequally yoked will likely produce some questions that you want answers to (without the judgment that can come with your situation!)
Here are a few of the common questions you might have or even be asked as a Christian dating a non-Christian:
If you're asking yourself whether your spouse is the One god has chosen for you, here's how you'll find out.
Is it biblically ok to date a non-Christian even if you don't sleep with them?
The bible is clear in 2 Corinthians 6.14 to not be unequally yoked and even refers to it as light trying to align with darkness.
Whilst we may think that opposites attract, in this context of faith it is not supported with God's values or best interest for us.
Dating someone regardless of whether you start a sexual relationship with them still goes against what is biblically stated for us.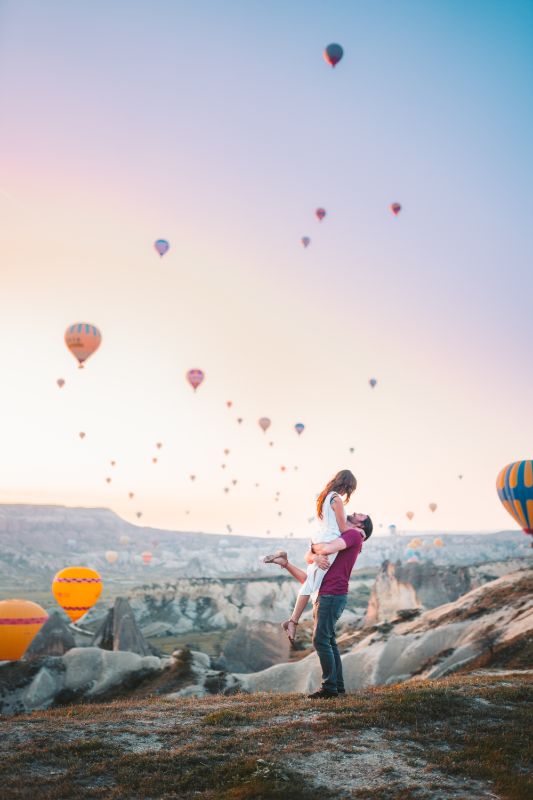 Does it count if they come to church with you, but aren't a Christian?
Again, we come back to the verses 2 Corinthians 14-17 about not having a believer matched with an unbeliever. God ultimately looks at the heart, not someone's actions or ability to turn up to church.
A 'believer' is translated into someone who has decided that Jesus Christ is their Lord and saviour. Therefore, if your partner goes to church with you but does not believe the same they are seen as a 'non-believer.'
Is it better to date an atheist as opposed to an opposing religion?
Dating someone who does not have the same Christian faith as you automatically makes them an un-believer regardless of their actual orientation.
What are the likely battles you will face dating a non-Christian?
There will most likely be division in morals or values to bring up children. There will also be the temptation to be intimate before marriage.
And a general lack of unity due to division in faith could mean a communication breakdown or lack of compatibility.
Are you out of God's will if you date or marry a non-Christian?
Whilst dating or marrying someone unequally yoked is not God's will for us , it does state in the bible that under the covenant of marriage the non-believer is protected.
However being married to a non-believer isn't just about being protected by God , it's about having a marriage that is unified and fulfilling and fully able to be blessed.
Is Online dating for Christians allowed according to the Bible?
Whilst the bible doesn't state anything about online dating due to the time it was written, it does give us wisdom on who to align with i.e.: another believer.
Therefore, whether you meet them at your church or through a site shouldn't matter as long as who you are connecting with is in align with God's word.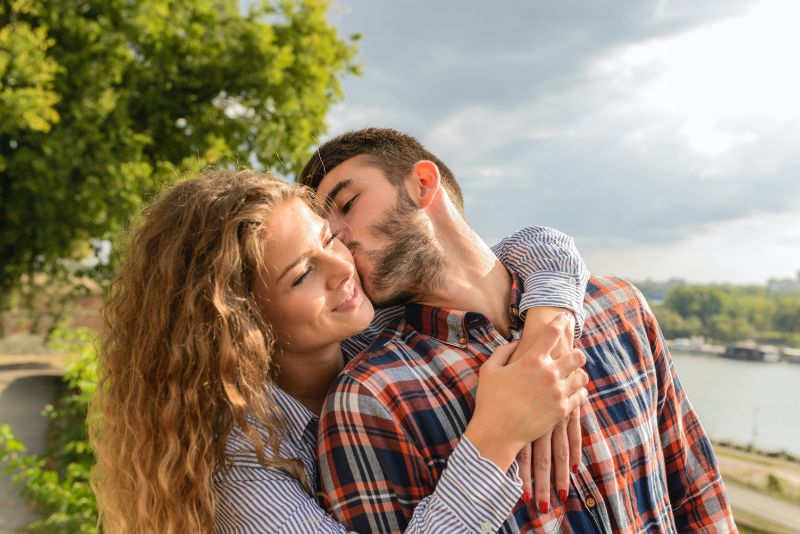 Christian dating a Muslim, can it work?
When we think about dating someone who isn't a Christian we usually assume it means they just don't have any faith orientation.
However, what happens when we date an opposing religion? Can it work with a Christian dating a Muslim? And what relationship expectations should you set?
The first thing to take into account is that dating someone who has fundamental different beliefs to you can likely cause division in compatibility, mentality and eventually feelings.
Whilst Muslim and Christian faith believe in God, they have very different views on Jesus and His role in faith.
If both people are dating based on their convictions and faith principals then there will automatically be opposing standards and conflicting ideas about the role that faith plays in your life and relationship.
Often referred to oil vs water, we can see that the two struggle to mix even if the desire to make it work is there.
The best thing to do when you are in conflict about dating a Muslim is come back to what the bible says about dating a different denomination.
2 Corinthians 6:14 clearly says "Do not be unequally yoked with unbelievers. For what partnership has righteousness with lawlessness? Or what fellowship has light with darkness?"
Whilst many may argue that Muslims aren't unbelievers because they do believe in something, we need to look at the context of this word in the bible.
In Christian faith, a "believer" is someone who believes that Jesus Christ is their Lord and saviour. They believe He died on the cross and is the sole son of Christ sent to this world to save us from our sins and give us direct access to heaven.
Therefore when compared to Muslim faith who don't believe Jesus is a saviour who died for our sins, but rather one of 5 prophets sent from God, we can see how they could be categorised as "unbelievers" according to the Bible.
Teen Christian dating and why we need to address it early on
Dating as a Christian teenager doesn't mean that you are exempt from temptation to date a non-Christian just because you attend church.
Teenagers are usually more enthusiastic about dating and open to alternatives thanks to the surge of hormones and hunger for life experience.
This is why it's important to be aware of what boundaries need to be set early on if you have or are a teenager who is wanting to date.
Access to dating apps and online dating, along with social media, means teenagers are able to connect to more people outside of the church.
Technology in the palm of the hand also means less accountability and the ability to connect with someone without a parent knowing.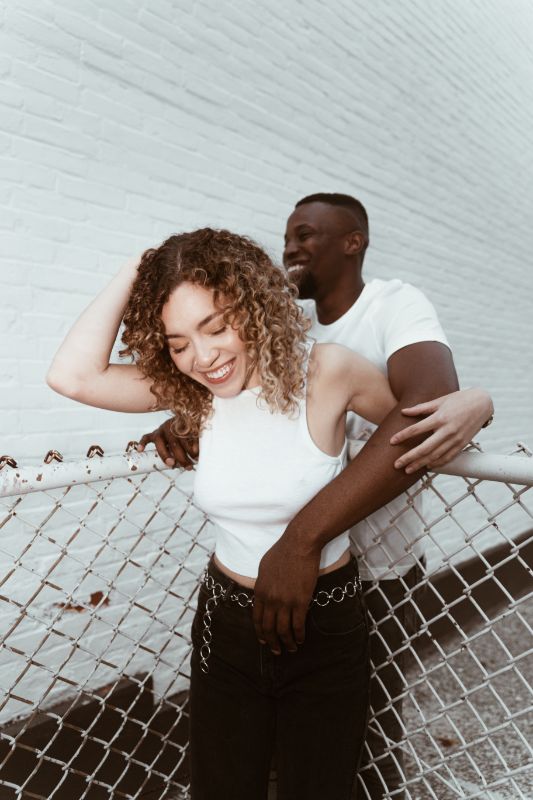 Teenagers are also engaging in more social activities such as school sports, community meet ups and discos.
This means that they are in contact with non-Christians on a weekly or daily basis and can easily form attachments without thinking beyond what the consequences could be.
Whilst any Christian parent would want to protect their child from dating someone who wasn't right for them, it's important not to make your teenager feel forced into feeling a certain way.
Ephesians 6: 4 states "Fathers, do not provoke your children to anger, but bring them up in the discipline and instruction of the Lord."
The best thing to do is teach them the consequences for the choices they make. This includes who they align with and what they choose to do with that person.
Setting Christian teenagers up with biblical based wisdom, clear boundaries and consequences for their behaviour helps to guide them on the right path.
In proverbs 22: 6, the bible tells us to "Train up a child up a child in the way he should go; so that when he is old he does not depart from it."
Meaning that teaching your children the impact of being A Christian dating a non-Christian starts well before they become a teenager.
How to meet other Christian singles
If you have decided that dating a non-Christian poses too many battles for you then it's time to get pragmatic about how to meet other Christian singles.
The biggest myth that needs to be busted in Christian dating, is that you don't have to meet them just in your church.
God's plan for your love life is not limited to four walls and a Sunday session!
Creating, seeking and expecting opportunities to meet another Christians outside your church means you expand your choices, mentality and faith.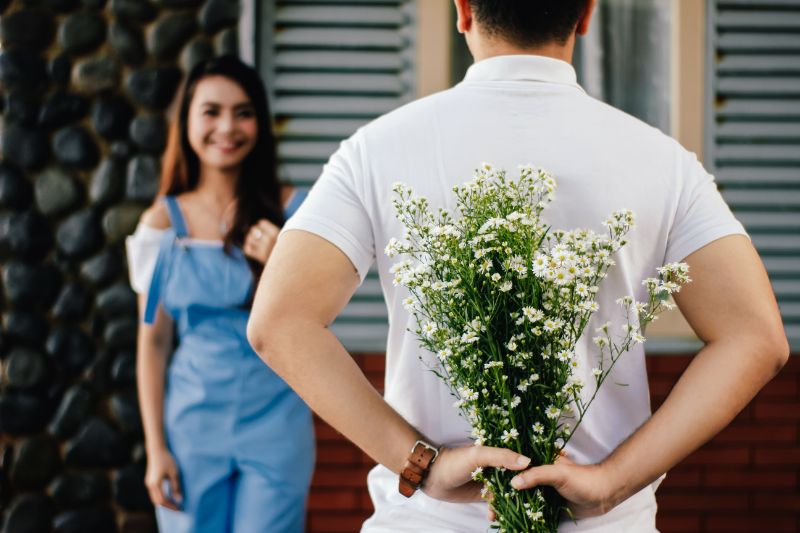 Free Christian dating sites, dating apps, social and community groups and even Christian speed dating events are several available ways to able to meet someone.
Today's advance in both social events and technology means that we are not restricted to connecting with someone just through our place of worship.
International Christian dating sites to expand your love life
As a Christian wanting to find a serious relationship, let's not forget that God is able to work beyond just your local territory.
For Christians that feel that your city is limited with options; hence why you are tempted to date non-Christians, this is where international dating sites can come into play.
Seeking out opportunities on popular Christian dating sites can be a simple and effective way to connect with faith based people. Christian online dating takes the guessing out of who is a believer and ready to date in the real world.
Just because God gives us tools such as dating apps and sites, it doesn't excuse us from doing our part to use them in the best way possible.
Having an outstanding profile on the site along with the right mentality and being proactive means you ensure a higher rate of success.
The golden rule of Christian dating to remember
Dating as a Christian often means that we can feel like we don't fit into the modern world or that our options are limited.
It's important to put things into perspective so that you can be fully aware of how to date successfully as a Christian.
Firstly, if God has created a desire in your heart to find love , then it's not to be ignored. His word states that "Two are better than one "and that " it is not good for man to be alone."
Just because you have not found your soulmate yet doesn't mean they don't exist or that they are an unbeliever.
God's delay is not his denial and whilst we need to be open and proactive with our quest for finding love, we also have to know where to let faith take over. 
These are our top picks for online faith-based dating for UK singles.
Elite Singles
Over 13 million active users on the site
Intelligent matchmaking based on background and interests
85% of members have a professional background
Academic Singles
Matches based on questionnaire for attitude, opinions, desires, and expectations
Get your questionnaire, personality assessment, and matches all completely free
Aimed at the educated crowd and focused on helping you meet your special someone
Silversingles
Best for: Authentic 50+ matchmaking
Free membership: Free registration, limited
Users: 60,000
eharmony
#1 trusted dating app in the UK
For serious, long-term relationships
Free registration
Flirthits
Perfect for: People looking to flirt and starts things off in a fun way
Find someone in your neighbourhood
Chat with like-minded singles straight away
SingleSlavic
Fun chat function that lets you send texts, voice notes, pictures, gifts and more
Great search function
The place to find like-minded people who are looking for meaningful relationships
Immediate support from professional team
1000s of profiles
EliteCupid
Personality assessment for enhanced screening

Global reach. Match with like-minded singles all over the world

Meet your equal in values, lifestyle, and career ambition
Ulla
Ignite romance right in your vicinity
Enjoy exact matching thanks to accurate filters;
And explore many more benefits that will help you find love!
Pukbo
Offers unlimited messages and great value with a Welcome Offer for the new members
More than a dating site. Gives access to engaging and unique VIP Content for its premium members
Secure. Supports a variety of safe and convenient payment options, like Google Pay and Apple Pay
Only-Flirts
Easy and convenient interface
Perfect for casual dating & hookups
Plenty of members for you to have fun with
Mingl3
Best for: Anonymous and discreet encounters
Free membership: Free registration
Users: Chat with thousands of attractive singles
My Mature Flirt
Engage in romantic conversations of an exciting nature with REBLL Network's premium British dating community. If you are looking for teasingly playful connections, meaningful deeper interactions, or anything in between, you have arrived at your destination! Let us create memorable experiences for you that leave you both satisfied and wanting more. Check out our perks:
Flirty Conversations: Engage in playful banter, exchange virtual surprises, and enjoy interactive charm with potential matches that make your heart race.

Captivating Profiles: Create a profile that dazzles! Share your most alluring photos, fun videos, and witty bio snippets to showcase your unique charm.

Exciting Encounters: Join us at local events, where sparks fly, connections sizzle, and you'll find yourself wrapped up in thrilling moments with other singles in the UK.

Personalized Connections: Immerse yourself in Exclusive Matches, where cutting-edge algorithms work their magic, connecting you with individuals who ignite your interests and desires.

Safety with a Spark: Your safety is our top priority, wrapped in an air of mystery and excitement. Exclusive Matches ensures a secure yet exhilarating dating experience, where you can let your guard down and embrace the adventure.
CupiDates
Large database of Asian and European singles in the UK
Full control of your profile to set your desired privacy settings
Attend virtual events to meet even more members
Ashley Madison
Best for: Open-minded looking for "no strings attached" fun
Free membership: Free registration, limited
Users: 54 million
DateYourGirl
Meet attractive Asian, European, & Latino singles
Quick and free signup
Casual or serious online dating