Dating online can be a challenge all on its own, never mind the trials and tribulations that come along with trying to date as someone within the LGBTQ+ community.
On the other hand, with customizable features on dating apps that allow a person to easily share their interests, values, sexual orientation, and gender identity, it can be argued that it has never been easier to weed out the people that may be a waste of time for you.
Beyond the screen of heteronormativity and stereotypes, how can a bisexual person find their partner on dating apps?
In this article, we will discuss the challenges involved with dating as a bi person, offer tips, and recommend some dating apps that are bisexual friendly.
If you want more advice on bi dating, here is our ultimate guide on all you need to know.

The benefits of dating as a bi person
​​​​Other than the challenge that comes with finding a partner, the benefit that comes along with bisexuality is that you're not limited to one specific gender.
You may have your own preferences about what you're looking for in a partner, but in a general sense you're able to cast a wider net than other people!
Another benefit of being a bi person is your ability to connect both within and outside of the LGBTQ+ community. You do represent the 'B' in that acronym, but you have a unique position to empathize with a variety of different people.
It's also possible that you have become an important ally for other queer people within the community and educate people you may know that are still struggling to understand LGBTQ+ people.
The challenges and issues
One of the most prevalent challenges that both bi women and men are faced with are the stereotypes about bisexuality.
The main stereotype claims that all bi people are promiscuous and likely to cheat on their partner with the opposite gender. Even though some people may cheat, it's not exclusive to bisexual people and that harmful misconception should be stopped.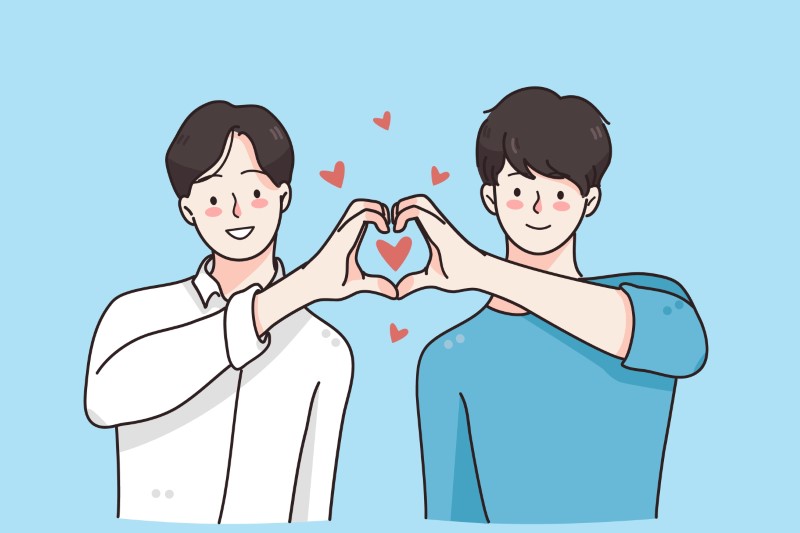 For example, even if a bi woman was in a straight relationship with a man, it shouldn't be assumed that she is actively looking for a woman to date. It also shouldn't be assumed that she wants a polyamorous relationship.
If you are interested in opening your relationship to polyamory, that's something that should be discussed with both your current and future partners to make sure that everyone is consenting to the decision.
A second issue for bi people that is rooted in biphobia is the belief that being bi is either a phase or isn't a real sexuality. That belief is harmful and can lead to people being afraid to come out for fear of being bullied or not accepted among their peer groups.
Even if a bi woman has only ever dated straight men, that doesn't mean that her sexuality is invalid.
Tips for if you just came out
​​​​If you just came out, whether it was to your best friend or family, that's great! We're glad that you are beginning to live life as your true self. We know it can be scary to come out, especially if you're not sure about what other people's reactions might be. Here are a few tips for if you have just stepped out of the closet:
Be proud of yourself: It can be difficult and scary to discover a sexual identity that is outside of the heterosexual lens, and even more scary to tell other people, but make sure that you celebrate yourself for being true to yourself.
Don't let anyone put you down: Whether it may be straight people or people within the queer community, don't let anyone tell you that bisexuality isn't real. Even if it's your first time looking to date someone of the same gender, your identity is valid.
Be careful of "unicorn hunters": If you aren't interested in a threesome, try to be careful of couples that call themselves "unicorn hunters".
Generally, it's a hetero couple that most often seeks out bisexual women to hook up with and "spice up" their own sex life. They often will not consider the third person in the group to be part of the relationship and that can cause an imbalance of power as the outsider.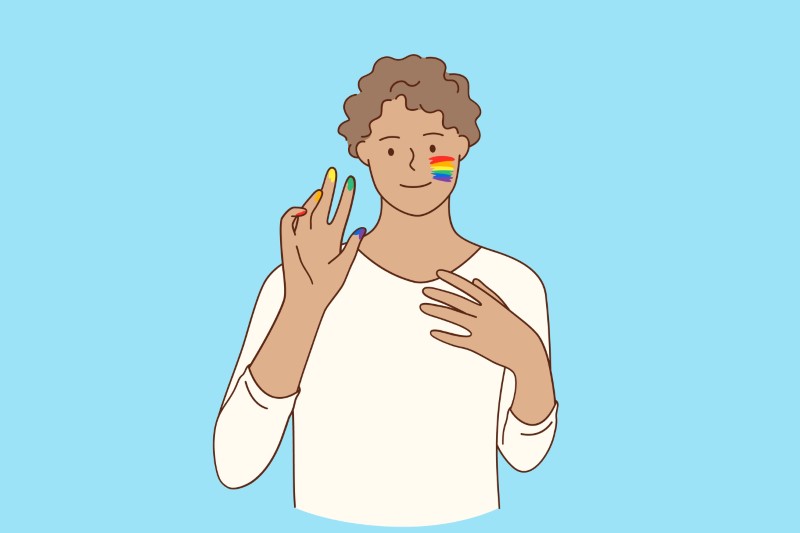 What are the best dating apps for bisexual people?
If you're looking for someone to go on a first date with as a bisexual person, what are the best dating apps you can use? Below, we will give our recommended list of dating apps for you to try.
OkCupid
On OkCupid, there are 22 gender identity and 20 sexual orientation options to choose from that can help you showcase your true self on your profile. This app also has a plethora of 'Match Questions' that you can fill out to help weed out anyone that doesn't align with your values or opinions about various topics.
Tinder
We recommend Tinder not only because it has one of the largest user bases for dating apps, but it also allows for flexibility with identity. They have a list of sexual orientations that includes bisexual to choose from, and they allow people to type in their own gender identity. Tinder helps protect its users by not allowing you to message anyone unless you match with each other first.
Bumble
This app is an interesting option, especially for bisexual women. Bumble was designed to allow women to make the first move on dating apps, even if you're also looking to date other women. Also, Bumble is generally catered towards people that are trying to find long-term relationships rather than hookups.
BiCupid
This dating app isn't as well-known, but it's a dedicated place for bisexual people that are looking for dates. Their website claims that there are currently almost 2.5 million users on their app, which isn't a large number, but it may be easier to find someone you're interested in with a dedicated app for the bi community.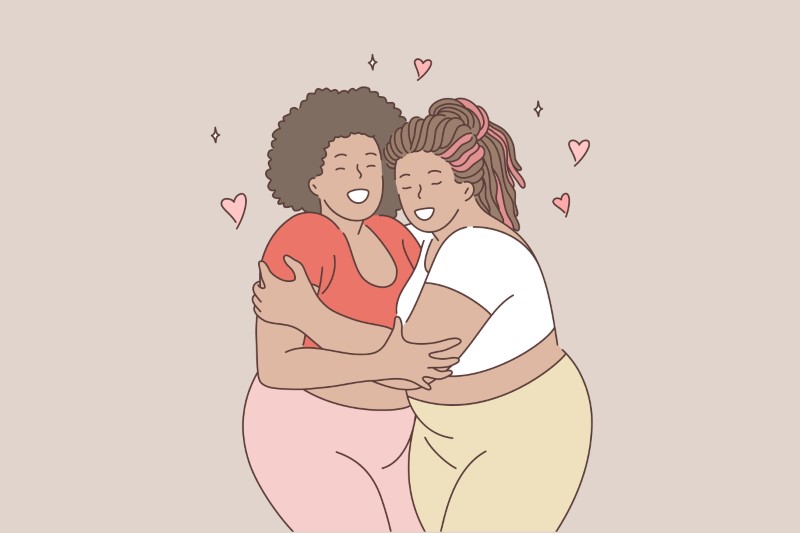 ​When should you tell your date you're bi? Do you have to?
Sharing personal information about yourself to other people should always happen on your own terms and when you feel comfortable enough to do it. However, when it comes to bi dating, should you tell your date that you're bisexual, especially when they're straight or gay?
Based on an article that was published on Bumble's website, the popular opinion seems to be that it may be beneficial to let your date know about your sexual identity as soon as possible.
The reason for this is it can help weed out anyone that wouldn't accept you for who you truly are, and avoid wasting anymore of your time in the process.
As part of the harmful stereotypes that still affect bi people, there are unfortunately other people that aren't interested in dating people that identify as bisexual.
One of the problems with people that follow the stereotypes is that a bi person can accidentally appear to be either straight or gay, depending on the gender of the person they are dating. This can wrongfully lead the other person to believe that you're not bisexual, even though that is not how bisexuality works.
Something that a number of bisexual people seem to be moving towards is dating other bisexual or queer people that understand the validity of their identity. It's of course not required to date other bisexual people, but it may help to prevent the misconceptions that unfortunately still exist even within the LGBTQ+ community.
Other tips
Here are some other miscellaneous tips for bisexual people:
If you have not yet come out and are scared to, that's okay. Your safety should be your priority and you can come out whenever you feel ready.
Try displaying your bi identity on your dating profile. If someone is not interested in dating a bi person, then it should deter them from matching with you in the first place.
It's not required for you to date other genders and have different sexual experiences in order for you to label yourself as bisexual.
Find the best LGBT dating sites around
Take a look at our top recommended dating sites for LGBT.
Elite Singles
Over 13 million active users on the site
Intelligent matchmaking based on background and interests
85% of members have a professional background
Academic Singles
Matches based on questionnaire for attitude, opinions, desires, and expectations
Get your questionnaire, personality assessment, and matches all completely free
Aimed at the educated crowd and focused on helping you meet your special someone
Silversingles
Best for: Authentic 50+ matchmaking
Free membership: Free registration, limited
Users: 60,000
eharmony
#1 trusted dating app in the UK
For serious, long-term relationships
Free registration
Flirthits
Perfect for: People looking to flirt and starts things off in a fun way
Find someone in your neighbourhood
Chat with like-minded singles straight away
SingleSlavic
Fun chat function that lets you send texts, voice notes, pictures, gifts and more
Great search function
The place to find like-minded people who are looking for meaningful relationships
Immediate support from professional team
1000s of profiles
EliteCupid
Personality assessment for enhanced screening

Global reach. Match with like-minded singles all over the world

Meet your equal in values, lifestyle, and career ambition
Ulla
Ignite romance right in your vicinity
Enjoy exact matching thanks to accurate filters;
And explore many more benefits that will help you find love!
Pukbo
Offers unlimited messages and great value with a Welcome Offer for the new members
More than a dating site. Gives access to engaging and unique VIP Content for its premium members
Secure. Supports a variety of safe and convenient payment options, like Google Pay and Apple Pay
Only-Flirts
Easy and convenient interface
Perfect for casual dating & hookups
Plenty of members for you to have fun with
Mingl3
Best for: Anonymous and discreet encounters
Free membership: Free registration
Users: Chat with thousands of attractive singles
My Mature Flirt
Engage in romantic conversations of an exciting nature with REBLL Network's premium British dating community. If you are looking for teasingly playful connections, meaningful deeper interactions, or anything in between, you have arrived at your destination! Let us create memorable experiences for you that leave you both satisfied and wanting more. Check out our perks:
Flirty Conversations: Engage in playful banter, exchange virtual surprises, and enjoy interactive charm with potential matches that make your heart race.

Captivating Profiles: Create a profile that dazzles! Share your most alluring photos, fun videos, and witty bio snippets to showcase your unique charm.

Exciting Encounters: Join us at local events, where sparks fly, connections sizzle, and you'll find yourself wrapped up in thrilling moments with other singles in the UK.

Personalized Connections: Immerse yourself in Exclusive Matches, where cutting-edge algorithms work their magic, connecting you with individuals who ignite your interests and desires.

Safety with a Spark: Your safety is our top priority, wrapped in an air of mystery and excitement. Exclusive Matches ensures a secure yet exhilarating dating experience, where you can let your guard down and embrace the adventure.
CupiDates
Large database of Asian and European singles in the UK
Full control of your profile to set your desired privacy settings
Attend virtual events to meet even more members
Ashley Madison
Best for: Open-minded looking for "no strings attached" fun
Free membership: Free registration, limited
Users: 54 million
DateYourGirl
Meet attractive Asian, European, & Latino singles
Quick and free signup
Casual or serious online dating