Fetish dating, or FET dating, is a bit like BDSM dating in that it involves sexual extremes and kinks that are appeal to an individual's interest or taste. This includes any fetish, so people who are into bondage and discipline can date others who share their fetish.
In the past, this kind of dating was offered up in smaller communities and was harder to join. For anyone interested, they would have to go to a local sex shop and ask around to see if there was anything local that they could join.
Fortunately, things have changed since then and it has become much easier to find others who share your sexual interests. Of course, FET dating is a broad spectrum of interests, which means that if there is something specific you want, you have to narrow your search down to what interest you, it could be BBW dating sites or furry dating sites, the variety is huge.
The internet was a boon to people in these communities looking for specific partners that share their niche taste. Through online platforms, people organize in-person meetings and events, and can also arrange to meet partners for dating or casual experiences.
In this article, we'll cover some of the most common kinks involved with FET dating, as well as where you can meet other people who share your interests. We'll also cover online dating websites that specialize in FET dating, making it the easiest way to meet someone who shares your kink.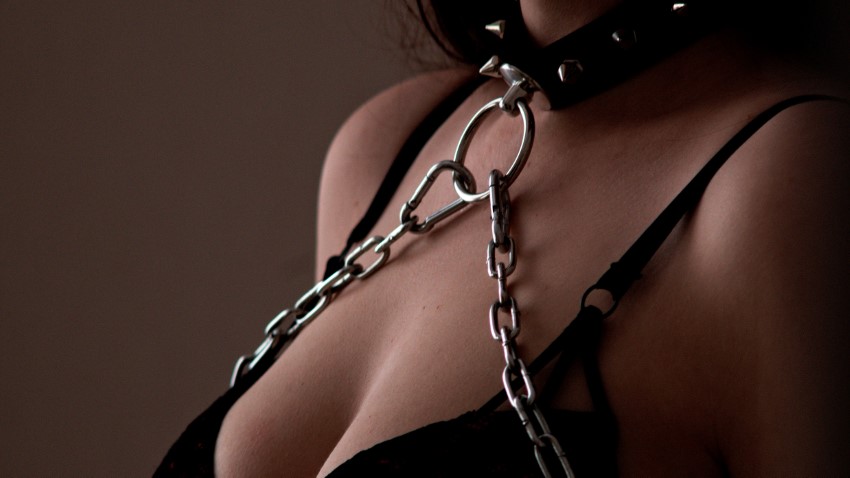 There are a variety of kinks that people have, either secretly or openly, and knowing what your kink is can help you to narrow down your search for a partner in the FET community. Here are some, but far from all, of the kinks out there:
Voyeurism – this is when someone gets sexual excitement from watching others when they are naked or engaging in sex acts.
Breath Play – this is a more advanced kink and requires careful use, as there is the risk of suffocation. In short, breath play is when you have your breathing restricted during sexual activity. Practice with all safety taken and with someone who can help you if something happens.
BDSM – broadly speaking, BDSM refers to several parts of the kink community. It is an acronym wherein the B and D stand for bondage and discipline / domination and the S and M is for sadism / submission and masochism. Generally, BDSM is all about a consensual exchange of power between individuals.
Erotic humiliation – humiliation exists on a spectrum and is a turn on for some people, ranging from dirty talk and name calling to public displays of embarrassment.
Impact play – although not for everyone, this involves spanking and the use of whips, crops, and more. It does involve a bit of pain as well.
There are many more kinds of kinks out there, so if there's something that sexually excites you have a look and see if there aren't others who share your interest.
Where to meet people with the same fetishes
Knowing where to meet someone that can participate in your fetish is important, as it will give you access to a community rich with experience, resources, and willing participants. Here are some places you can meet people:
Meetups and conventions – these are particularly useful for people who are newer to FET dating, as they can offer instructional seminars and talks as well as a neutral space to get your feet wet with your first experiences in FET dating. If you are new to BDSM and want to know what makes a good sub, or just want some tips for a BDSM first date, these are excellent places to go.

Nightclubs that emphasize sex and kinks – on the other hand you have the deeper end of the pool, which will throw you right into the sex scene. You may have a harder time finding a specific niche fetish that interests you at an extreme nightclub, but it is also a good place to meet a broader community and get involved.

Online communities – this is really where FET dating and communities took off, so if you want to join a robust community that is both local and far-reaching you should take the time to find an online community that is known for its success. Sites like FETlife are key examples for these.
Online FET dating
This is by far the most convenient way to meet and date other kinky people. We've already mentioned FETlife as a great social media community for kink-related interests, but there are also some dating services that will speed up meeting partners to share your kinks with:
With these sites you are guaranteed safety and, if you want it, discretion so that you can keep your play separate from any parts of your life you may want to avoid. They also offer a wide community locally and abroad, with advanced filters to help you find people in your niche fetish.
Find the best casual online dating sites
Take your pick from some of the best casual online dating sites in the UK.
Shagtoday
250.000+ Active Members
Free Unlimited Access
38% Females - 62% Males
No-Strings-Attached
Easy, Safe and Discrete
Shag
Fast and simple hookups
Caters exclusively to the UK
Sign up for free and enjoy
Relax with a secure and private service
OneNightFriend
Easy casual encounters with locals
No commitment to dates or the site
Flexible for at home or on the go
Discreet to keep your fun private
FriendswithBenefits
Make friends and more quickly
Find out who in the UK is up for fun
No-strings attached sex
Reliable and safe service
C-Date
Enjoy fast and easy hookups
Meet with local UK singles or couples
Safe, discreet service for private use
Meet others in an active, supportive community
Flirthits
Easy to use chat service for quick connections
Popular in the UK for singles
Flexible matching for local and abroad
Nearbyflirts
real users located near you
100% discreet
easy interface
FatFlirt
Chat and share pics with UK singles
Make friends and meet lovers
Join an active community of BBW lovers
Discreet for easy, casual sex encounters
Adult Friend Finder
Best for: No strings attached and open minded individuals
Free membership: Free registration, limited
Users: 94 million
MilfFinder
Only mature women who really know what they want are members of MilfFinder.
Milfs here know exactly what they are looking for and what their needs are.
No financial risk with the free registration.
Younger men... and middle-aged men are often considered the "target group"
100% safe and secure
Slutty Hour
Female users are very responsive and may use the site free of any charge
Advanced search and filter functions
100 percent designed for sex, sex, and more sex
Horny & Spicy
75 000 new users weekly
No judgement when it comes to kinks
Great for finding singles and couples
Cheap three-day trial
Lovnet
Search millions of profiles, chat in real-time and share your photos
Find, communicate and meet with like-minded people.
Discreet
Mingl3
Best for: Anonymous and discreet encounters
Free membership: Free registration
Users: Chat with thousands of attractive singles
Dirtydating
Free sign-up!
+100.000 women
100% discrete
Secretbenefits
Women here are very easy-going
Only real people
Unique matching
Customer satisfaction centered brand
sugardaddy
Women here are very easy-going
Only real people
Unique matching
Customer satisfaction centered brand
Passionmature
Passionmature is the dating platform where you will find older women looking for a good time.
Find all the local mature singles
Locally-focused dating site
Meet attractive milf looking for love
Easy-to-use platform
Free registration