What makes a good sub?
For people who are new to BDSM dating, taking on the role of a submissive, or sub, can be a deceptively demanding process. A lot of people who begin as a submissive are looking to find someone that can take care of them, maybe fix them, but this does not make a good sub.
Being a good sub requires a lot of passion, mentally, emotionally, and sexually. You need to be receptive to the needs of your partner while being able to express what your own limits and expectations for the relationship are.
What you can do to improve your submissive side of a relationship
You can do the following to improve your own submissive qualities:
Understand the responsibilities you have to your dom – have your dom make clear what you are expected to do for your dom from the onset so there's no confusion between you two.
Learn what kind of fetishes your dom has – being able to please them for their special tastes is important, so long as it fits your limits.
Absolutely think about your own safety – this means coming up with clear limits and safewords. If your dom doesn't respect these, the dom needs work and you should move on to someone else.
Be clear when communicating to your partner – before and during your first BDSM dates, don't leave any room for confusion. You want to avoid any awkward, painful situations when possible.
Be prepared for play when asked – try to stick to the schedule your dom sets out for you from the beginning.


There are many challenges to being a good sub, and you need to understand that you will mess up from time to time. Add a full-time job and even family to what is a 24/7 relationship and you will feel like modifying your own behavior can be too demanding.
Generally speaking, some of the best things you can do to improve your ability as a sub is to practice self-care. Afterall, you can't be expected to take care of someone else if you aren't taking care of yourself. Here are a few things you can do for self-care: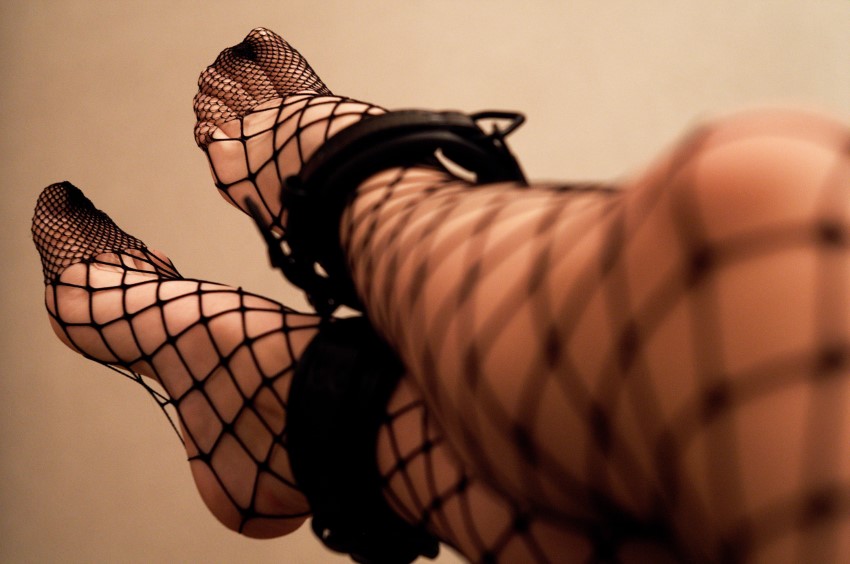 Get enough sleep – making sure that you are well-rested is a priority, as it gives you the energy and willingness to commit and adapt to new situations and requests. It also improves your overall health and prevents you from getting sick, so make sure sleep is at the top of your list.
Exercise regularly – staying in shape is not only great for your sexual escapades, but also for making sure that you are healthy and able to enjoy a relationship that may be more demanding than others, all while giving you the strength to take care of your day-to-day obligations.
Eat a healthy diet – a healthy diet goes a long way in making sure that you stay in shape, have energy, and maintain a good lifestyle that is capable of the stresses that a sub can experience.
Dress properly – dressing well can have a large impact on your own psyche. They say that you should dress for the job that you want, and to be a good sub means to dress in a way that is not only pleasing for your dom, but to yourself as well. Even outside of your relationship, take the effort to dress well to give yourself a strong foundation for confidence.
Have good hygiene – make sure to wash, brush your teeth, do your hair, and the usual on a regular basis to make sure that you feel good and are able to present yourself to your dom at a moment's notice.


Remember, being an effective sub isn't simply following orders and submitting. It's a way of life and means that you are held to a higher standard than others. With proper etiquette and dedication, you will have the approval of your dom in no time.
What is a sub in a BDSM relationship?
Strictly speaking, a sub is someone who is obedient and complies with the rules and orders of a dom. At the core of the dom and sub relationship is the issue of control. A sub gives up control to a good dom, who in turn utilizes self-control to maintain a consensual authoritative relationship.
Subs tend to crave serving someone and even being used. This can vary between subs to the degree that it is taken, but it is the foundation of a sub's identity. A sub will also try to please their dom in many different ways, not just sexually, and may even give up some personal freedoms to do this.
Often, a sub will have a quiet or even timid personality and may be naturally obedient, accepting discipline when it comes for them so long as it is within the sub's limits. Additionally, a sub recognizes that they are a reflection of their dom's capacity to be a dom, and that both are two sides of a coin.
What isn't a sub in a BDSM relationship?
In order to understand what truly makes a good sub, it should be made clear to you what a submissive isn't. This is to say that if you want to be a sub, you should remember that you are not some sort of object to be used and thrown away. You are a person.
You have feelings and needs and need to be a proactive player in the relationship that you are trying to enjoy. You have to desire the role you want to play as a sub, which also is more attractive to a dom anyway.
On that note, you aren't there for someone to abuse, physically or psychologically. When safewords and limits are ignored by a dom or discouraged instead of respected, get out. A true dom cares about your needs and limits, whereas a bad dom just wants to take advantage of you and even hurt you.
Find the best casual online dating sites
Take your pick from some of the best casual online dating sites in the UK.
Shagtoday
250.000+ Active Members
Free Unlimited Access
38% Females - 62% Males
No-Strings-Attached
Easy, Safe and Discrete
Shag
Fast and simple hookups
Caters exclusively to the UK
Sign up for free and enjoy
Relax with a secure and private service
OneNightFriend
Easy casual encounters with locals
No commitment to dates or the site
Flexible for at home or on the go
Discreet to keep your fun private
FriendswithBenefits
Make friends and more quickly
Find out who in the UK is up for fun
No-strings attached sex
Reliable and safe service
C-Date
Enjoy fast and easy hookups
Meet with local UK singles or couples
Safe, discreet service for private use
Meet others in an active, supportive community
Flirthits
Easy to use chat service for quick connections
Popular in the UK for singles
Flexible matching for local and abroad
Nearbyflirts
real users located near you
100% discreet
easy interface
FatFlirt
Chat and share pics with UK singles
Make friends and meet lovers
Join an active community of BBW lovers
Discreet for easy, casual sex encounters
Adult Friend Finder
Best for: No strings attached and open minded individuals
Free membership: Free registration, limited
Users: 94 million
MilfFinder
Only mature women who really know what they want are members of MilfFinder.
Milfs here know exactly what they are looking for and what their needs are.
No financial risk with the free registration.
Younger men... and middle-aged men are often considered the "target group"
100% safe and secure
Slutty Hour
Female users are very responsive and may use the site free of any charge
Advanced search and filter functions
100 percent designed for sex, sex, and more sex
Horny & Spicy
75 000 new users weekly
No judgement when it comes to kinks
Great for finding singles and couples
Cheap three-day trial
Lovnet
Search millions of profiles, chat in real-time and share your photos
Find, communicate and meet with like-minded people.
Discreet
Mingl3
Best for: Anonymous and discreet encounters
Free membership: Free registration
Users: Chat with thousands of attractive singles
Dirtydating
Free sign-up!
+100.000 women
100% discrete
Secretbenefits
Women here are very easy-going
Only real people
Unique matching
Customer satisfaction centered brand
sugardaddy
Women here are very easy-going
Only real people
Unique matching
Customer satisfaction centered brand
Passionmature
Passionmature is the dating platform where you will find older women looking for a good time.
Find all the local mature singles
Locally-focused dating site
Meet attractive milf looking for love
Easy-to-use platform
Free registration