Men over 50 make up a large portion of the dating population. There are more single men at this age range than you might think. However, it can seem difficult to find a good match. Let's take a look at how you can get back into silver fox dating and finding a husband after 50.
Why is silver fox dating worth the trouble?
Here are the main reasons why silver fox dating is worth giving a try:
Romance is refreshing at any age: There is no sell-by date on falling in love. Wanting to be with someone who truly loves you doesn't stop after reaching a certain age.
Richer and deeper relationships: Your personal experience can form the bedrock of a much stronger relationship when dating men over 50. You can use what you've learned from previous relationships to avoid relationship pitfalls.
How to get into silver fox dating
Silver fox dating is all about having fun, putting yourself out there, and showing what you have to offer.
Improve your silver fox dating experience
Our tips on having a good silver fox dating experience are based on the following advice:
Having a positive attitude: A positive outlook on dating isn't a guarantee of success but it does make finding someone you like who is over 50 much more likely and delightful.
Sharing your true self: Pretending to be someone else is exhausting. Finding someone who appreciates the real you is truly rewarding, especially when you're over 50.
Realistic expectations and goals: Silver fox dating isn't the silver bullet that will turn your life around. A loving relationship is not a substitute for taking good care of yourself daily. The same applies to your potential date or partner.
Staying safe: Silver fox dating is also about building trust. Start by trusting your instincts whenever you interact with a potential date.
By following this advice, you will be in the best position to enjoy what silver fox dating has to offer.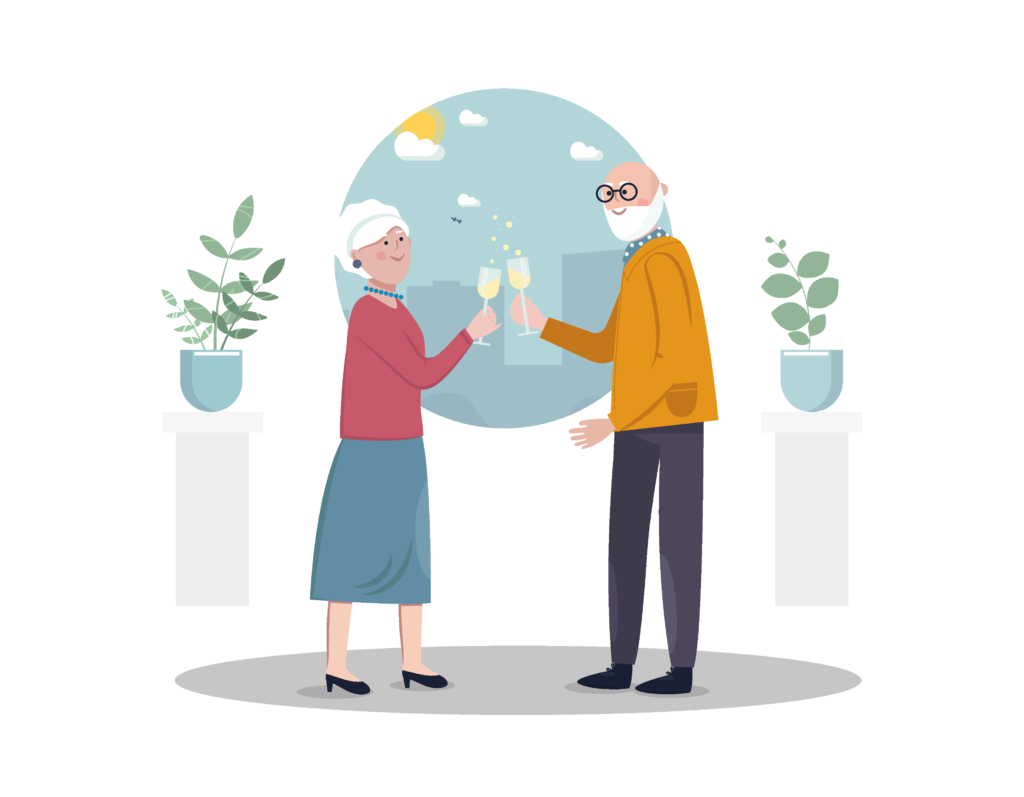 Finding a husband after 50
Whether you prefer online dating sites or in-person dates, we recommend that you try both. This way you have the best chance of finding a great match.
These are some ideas for in-person dates:
Local interest or hobby groups
Gyms, running, and hiking clubs
Libraries and book clubs
Local farmers markets
Church or spiritual groups
While there is no guarantee you'll meet 'the one' here, you will widen your social circle and have a good time. This will make it more likely for you to meet someone special.
Additionally, some of the above ideas for dates can also be useful with dating men over 50 online. These are great date options to go from chatting online to meeting face-to-face.
Increasingly, over 50s couples are first meeting online. To find the best silver fox dating app for you, have a look at our updated online dating for over 50 singles rankings. For more information, you can also have a look at these reviews of leading brands for singles over 50 interested in meaningful dating.
Signing up for a silver fox dating app will let you meet more single men over 50 than you would face to face. It also makes it more convenient. You can check out profiles or chat with potential dates without having to clear your schedule. For example, you could be having your morning coffee while chatting with an eye-catching match within your desired age-range.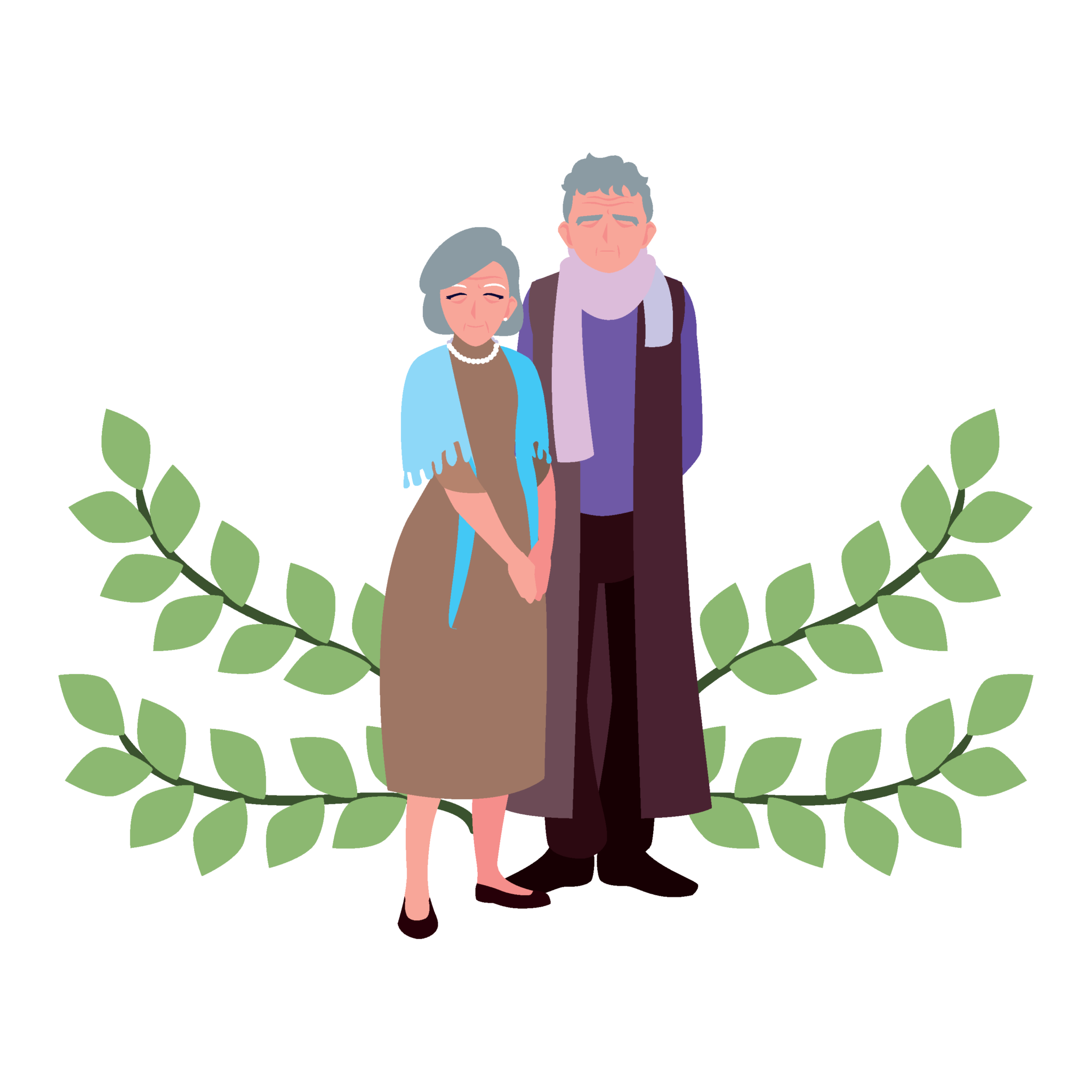 How to improve my profile for silver fox dating
Your online dating profile is one of the most important things you can focus on as you start dating online. This is how potential dates over 50 will get a first impression of you.
Single men over 50 will be drawn to your profile picture. Take the time and get additional help or a second opinion to make sure your profile picture captures your best side. You could have fun by hiring a portrait photographer for a personal photoshoot. You will probably be very pleased with the experience.
Whichever silver fox dating app you end up choosing, make sure you fill out the rest of your profile truthfully. This is especially the case when you describe the type of relationship you are looking for. Is it casual, or something serious? Do you just want companionship? Let them know.
A profile with a good photo that highlights you, clearly stating what you're looking for, and what you bring to the table is your best bet for silver fox dating success.
How to flirt with men over 50
Flirting with men over 50 is primarily about confidence and self-esteem. It's not about pretending to be someone you're not. Confidence can be built up with practice while self-esteem needs to be worked on through self-care. Both are key ingredients when it comes to flirting with men over 50, but also at any age.
There is no such thing as being bad at flirting but it's always possible that you are out of practice. As long as you are building up your self-esteem independently, you can practice and become more confident when flirting with men over 50.

Here are some tips to help you flirt with men over 50. Just remember that these are basic tips, you need to back them up with healthy self-esteem to feel good using them. Conversely, this doesn't just apply to you but also to men over 50 too who are out silver fox dating.
Eye contact: Maintaining eye contact during a date helps to create a connection. At the same time, it's not a staring contest! It's ok to blink and shift your gaze too. As long as you are not avoiding eye contact, you're on the right path.
Smiling: If you're having a good time, a smile is a great way to show your date you are enjoying spending time with them.
Engaged in conversation: Talking on a date is always a bit of give and take. You want to have a balance between talking about yourself, listening to your date, and asking them questions. When it comes to questions it's a good idea to mix "yes or no" questions with more open-ended ones.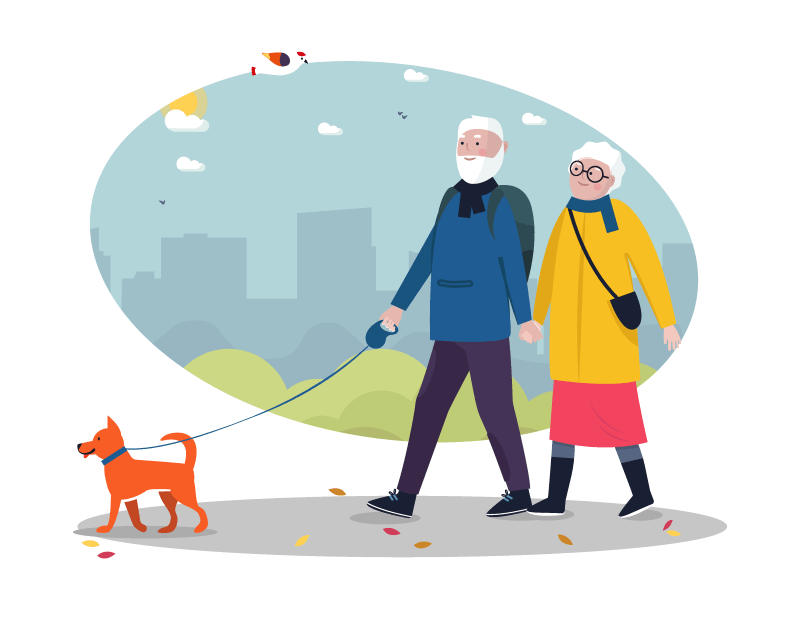 Silver fox dating: What do men over 50 want?
Knowing what men over 50 want is the key to successful silver fox dating and marriage. While every man over 50 is different, what they are looking for will comprise some or all of the following goals but in varying proportions:
Companionship
Intimacy and sex
Friendship
Commitment and marriage
Knowing what men over 50 want is less about having a crystal ball and guessing your date's relationship goals and more about asking them to get a clear answer. At the same time, you need to be prepared for that answer to be "I'm not sure at the moment".
What is crucial is to not let that slide, a man who is interested in spending more time with you and potentially building a future together needs to be open to discussing what they are after. This is one of the building blocks of successful silver fox dating and potentially finding a husband after 50.
Advice for dating men over 50
Here are our main takeaways when it comes to dating and marrying over 50.
Advice for silver fox dating or finding a husband over 50:
Know what you want out of the relationship: Take some time to sit down and think about what you want out of a relationship. Is it just casual sex, or is it a long-term relationship? Perhaps you just want friendship.
Be prepared to adapt: From the second date to the hundredth, new things can always come along and throw you off. As older people can attest, life can throw you a curveball, and you need to feel that you are ready for any potential surprises that can come with a new partner.
Line up your vision for the future: Plan what your goals are for the next couple of years. Where do you see yourself and how do you see your relationship status? What are your goals? What steps do you need to take to help you achieve them? This will facilitate conversations with potential partners.
Online over 50 dating advice
Take the time to become tech-savvy: If you are going to be using a silver fox dating app or site, take some time to learn how it works. These are generally very user-friendly services but make use of their help services if you feel overwhelmed. You can also ask family or friends to help you out.
Set up your profile in a way that is true to you: Don't gloss over the profile on a dating platform. These are really important for matching you up with men that you actually want to date and be with.
Try to become familiar with online dating terms and trends: There are many dating terms that you may not be familiar with. Some of them are funny, and some are used for scams and attempts at taking advantage of you. Over 50 dating partners especially are at risk here, so it's learning about this.
Finding a husband after 50
By now you probably understand that dating at 50 is nothing like it was when you were younger. Silver fox dating is all about finding someone to share time and to experience life with. This naturally compatible with finding a husband after 50.
Both you and your dating partner are going through similar stages of life and taking your commitment a step further is a natural progression. Companionship plays a big role in finding a husband after 50. Similar lived experiences can bring people over 50 closer together than younger couples.
One difference between finding a husband after 50 compared to when you were younger is that you will now be in a different position when it comes to finances, family commitments, home ownership and career. You need to take into account these changes when you think about finding a husband after 50.
Finding a husband after 50 is not just about finding a partner who shares your desire for committed companionship but also someone who fits in with and enhances important aspects of your life.
Here are some questions you need to ask yourself as you set about finding a husband after 50.
How does a husband impact my current financial wellbeing?
How will a husband contribute to my family life?
Will my husband affect my career growth?
In the process of finding a husband after 50, it's also worth talking to those people who are a big part of your life. While the decision to marry lies entirely with you, their perspective and insights will empower you to make the right decision.
Wonder which celebrity silver foxes are Celebrity Crushes? Check our scoop to learn!