In this article we'll cover tips for over 40 dating and what you can do to make meeting other singles over 40 online successful. You may be wondering, "Is it difficult to late after 40?", but rest assured that you aren't alone and many people are looking to jump into dating.
Our basics for singles over 40 looking to date again
Whether you are going to a speed-dating event or are using online dating, you should be aware that it is important to remember that you can't make assumptions about how to go about it as if you were half your age. Times have changed, and so have you, so keep a few of these in mind:
Don't rush to jump back in to dating – one of the big mistakes some people make when they want to rejoin other singles dating is rushing into it when they themselves aren't emotionally or psychologically ready for it. This can happen when someone has recently become single, either through a separation of some sort or from the loss of a partner. Make sure you are comfortable with dating again before trying to date after 40.

Avoid making any complicated dating plans – you may be excited to get back into dating, and it's possible that your date is as well, but show restraint and go for a subtler, understated approach for a first date. This isn't to say that you should do something boring, just that you don't want to scare away a potential partner. You might want to read our guide on "where do singles over 40 meet?".

Old-fashioned etiquette isn't always necessary – while there are certain situations where old-fashioned dating is called for, like dinner out and a movie, you should also think about trying something more adventurous for a date. See where your imagination takes you and keep an open mind!

Try to avoid anyone that reminds you of an ex – the temptation for people who have broken up with someone or were separated from someone is to search for and meet someone who resembles their ex, be it physically or with their personality.
This is reasonable to a point, but you should know that it isn't healthy to look for someone to replace the person you lost. Find someone new that is compatible and don't try to make them to be the ex you once had.

Accept who you are and everything that means – many singles in their 40's can have a lot of baggage when they start to look for a dating partner, and this can lead to a lot of self-doubting and second-guessing about your chances and ability to date other singles.
However, only shallow people don't have scars. Embrace who you are and own the baggage that you come with. Be upfront about it and know that there's nothing to be ashamed of. If they don't like you for it, then that person wasn't worth dating anyway.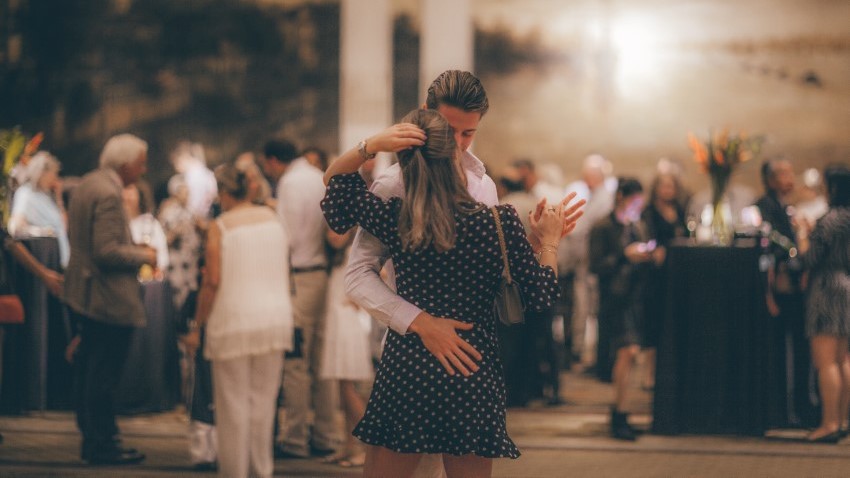 Dating online for singles over 40
Without a doubt, the most popular and effective way for people to date is through online dating. Whether you are in your early 20's or well past your 40's, online dating has been proven to not only be the most popular dating experience, but the one where more singles find a partner.
Here are a few more things you should keep in mind for online dating:
Use a profile picture that captures your best side – don't make the mistake of assuming any picture of you will do for a dating profile. This is your first impression for a lot of potential dates, so bite the bullet and put in the effort to make sure that your profile picture and other pictures are top quality and showing the best possible you they can. We recommend going to a professional for this, or at the very least asking a friend who has some experience with photography.

Feel free to go past your local dating scene – while it is tempting to try and stick to dating in your area, the beauty of online dating is that you really aren't limited to who happens to live around you. Instead, you can search for people based on similar interests, hobbies, and characteristics that you find appealing. People fall in love and stay with people this way all the time, so why shouldn't you?

Make use of filters when searching – not only can you make it clear to all potential dates just what kind of person you are looking for, as well as the kind of experience that you want to go along with it, but you can also customize your searches to weed out as many duds as possible from the get-go. Making use of advanced match-making systems to find the right date will save you loads of time and get you with that one-true love faster than ever before!
The golden rule for dating over 40
For anyone who is single over 40 and trying to date, it's common to have moments here and there where you think you are doing something wrong or things aren't happening fast enough. You may even want the odd date you go on to serve as an affirmative experience for your self-esteem.
However, as a golden rule for dating over 40, you should always make sure that you are patient with both yourself and your dating progress, and as a follow-up, that you feel self-confident without needing that reinforcement from an external source.
People are attracted to confidence and anyone who doesn't rush into something. Take your time and keep the rules for dating over 40 in mind as you begin your dating adventure.