If you're new to using a dating website and really want to make sure that you make that first date a reality, you're going to need a profile picture that captivates. It should be something that shows your best features and tells a potential dater everything they need to know in a glance.
If you aren't comfortable with your own photography skills, then not to worry. There's a world of professional photographers out there who specialize in taking pictures that will maximize your appeal and mesh well with your perfect bio on all kinds of services for meeting singles.

The top photographers for your online dating profile by region
Finding the right dating profile photographer can often be limited by availability. That's why we've found some of the top professionals in regions around the world who provide high-class dating portraits that you can use as your own perfect dating app photo.
Even if you don't live near one of these studios, you can still get a good impression of what a photo session might have to offer. We'll also cover what you can expect in terms of cost, how you can find a photographer near you, and more.
US
These are some top photographers in some of the largest cities in the United States:
Tinder Photography:
https://www.tinderphotography.com/
Tinder Photography is run by Charlie Grosso, a professional photographer with 20 years of experience. She has extensive experience working with high-end fashion advertising, with celebrities, and for global brands including Paramount Pictures, Variety, and more.
She began Tinder Photography in 2015 as an experiment after dating online for five years once she realized how bad dating photos could be. Since then, she's worked with thousands of clients, creating great images that have led them to get more and better quality matches.
Grosso only does about 25 sessions a month and only outdoors. You will need to contact her for pricing information.
CityHeadshots:
City Headshots services New York, New Jersey and Connecticut for photography, providing excellent headshots to clients. Since 2009, they've done over 25,000 people and are eager to help you use your headshots to get the most out of them.
Founder Martin Bentsen works with his team of makeup artists and photographers to utilize their experience and give you a profile picture that will capture people's attention while simultaneously highlighting your best qualities.
Prices start as low as $99, and go up from there depending on the number of pictures you want and any requests you may have.
German Marin
German Marin's a photographer who understands the importance of great photos on a dating profile. So much so that his clients claim they see an increase in matching and success of up to about 10x.
His attitude and experience allow him to accurately capture the pageantry of everyday life and those special moments, condensing them down into relatable and memorable photos. He can easily bring out your best, all while providing you with a satisfactory result that is all natural.
German's clientele range from New York's leading dating coaches and experts to career coaches along with talent and brand specialists.
Prices range start at $500 for a 1 Hour package with 3 wardrobe changes, unlimited photos during shoot, 100 downloadable pics, and 10 Final edited photos. You can also get twice that amount with the $750 package.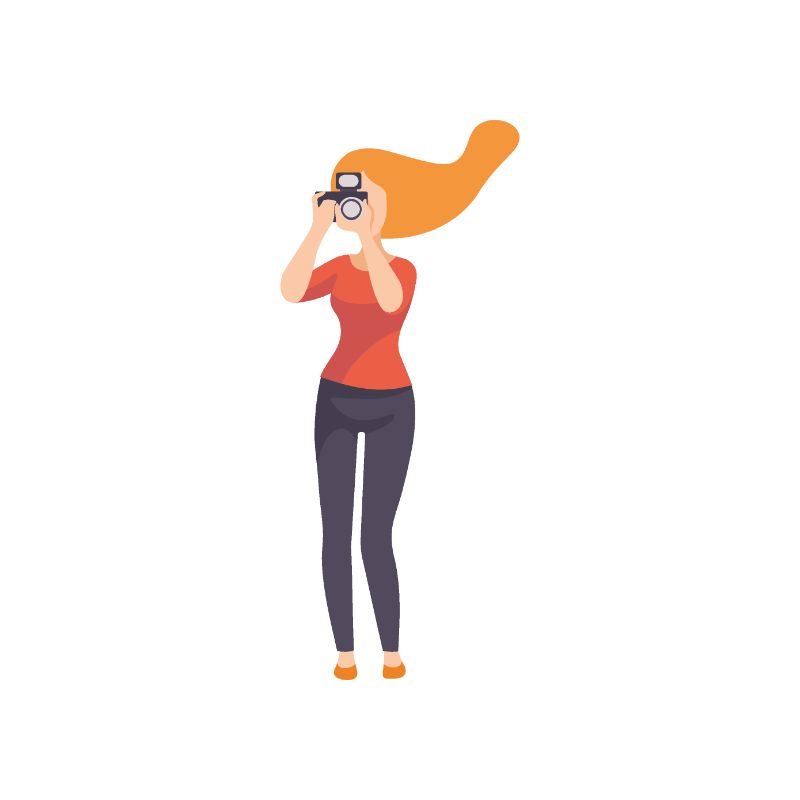 UK
If you're looking for services in the UK, then these are the photographers who come most recommended. Note that "HeySaturday" offers its services in both the USA and the UK!
HeySaturday (Team in UK & US):
Saskia has been credited by Time magazine, the BBC and world-renowned photographer, Martin Parr, for creating the genre of dating photography that we know today. Rather than a formal, portrait-style photoshoot, her photoshoots are like an adventure with a good friend.
Hey Saturday has worked with more than 6,000 people across the UK and US helping them to create stand out online dating profile pictures for their profiles. This has allowed people to get out there and reclaim their dating life in a way that fits their personality best.
The company currently shoots in Birmingham, Brighton, Bristol, Edinburgh, Glasgow, Liverpool, London, and Manchester in the UK. In the USA, they shoot in Austin, Los Angeles and New York City.
Prices for a 30 minute shoot start at £127 and go up to £247 for a 2 hour photo shoot.
My Heart Skipped
My Heart Skipped is operated by Lucy Williams, an experienced photographer when it comes to creating dating profiles. She promises relaxed photo sessions resulting in authentic online dating photos your potential dates can truly connect with.
Williams knows that the goal is to be out there actually dating, having fun, and meeting someone who really lights you up. That's why her high-quality pictures cater to your individual needs to produce a natural, authentic experience.
Prices start at £225 for a 30 minute session and go up to £325 for a 2 hour session.
PicPaps
PicPaps is a photography studio that specializes in dating profiles for Tinder and Bumble. They are based in Wandsworth , Maida Vale, Whitechapel and Greenwich. They are a four person team with a lot of experience between them when it comes to taking excellent profile pics.
Their offer is straightforward: they will meet you at Putney Bridge Tube main entrance hall and you will do a photo shoot then and there. Afterward you will get great usable and highly varied dating shots ready to upload from an sd card within an hour and a half.
You will have to bring your own SD card, though. If you don't have one, they offer them on site for £10. For £99 you get 200+ high impact images out of a 90 minute shoot.
Australia
Here are some of the most notable photographers from down-under, specializing in professional photos that you can proudly show off.
Blush Creative
Blush Creative is owned by Melinda Kay and Jo Larsen and is based in Melbourne, Victoria. In the past 21 years their team has photographed more than 32,750 clients and around half of the photo shoots they do are for online dating.
Some advice from Blush Creative:
"Are you looking for love? Most people meet online these days! Give yourself the best chance of finding love online with authentic, professional dating photos from Blush Creative…

In recent years we have seen a huge increase in the number of clients coming to us for professional dating photos. People realize the importance of looking their absolute best so they can stand out from the crowd and hopefully find their ideal partner. Your dating profile photo is the first (and often only) impression of you that your prospective date will see before making a decision on whether or not they want to meet you!

It is important that your photos are current, authentic and represent your personality. Your photos must look like YOU, but the best version of you! Having a professional makeup artist / hairstylist to create your 3 different looks and an expert photographer who knows all of the posing tips and tricks makes a huge difference to the end result. We will work with you to create natural, relaxed, lifestyle images that show who you are without looking staged or posed".
$250 Dating Photography Package (value $325) Includes: style/wardrobe consultation, makeup/hairstyling by an industry expert, glass of bubbly (or gourmet coffee/teas), chocolates, nibbles, 3 different looks/outfits/photoshoots (with a variety of locations) and one very high resolution retouched image (other flexible packages available too).
Blush create has created a free-ebook called "Top 10 Tips to Find Love Online" and you can get it on the link below.
Swipe up Photography
Swipe up Photography is based in Melbourne and owned by Yoram. They offer stunning professional online dating photography shoots to help improve your odds at internet dating.
They will guide you on every step of the process, from giving you advice on what to bring along on the day, ideal locations that fit you, outfits, and more to advising you on which photos to keep and which to toss.
The "2-Look" set offers you a variety of shots to begin with, starting at $250 AUD, and packages increase what they give you as they go up. You can get the most out of the session with just $450 AUD!
Canada
These are services that stand out in Canada and are sure to nab you that first date in no time.
Tinder Photography, Toronto
This is the Toronto-based branch of Charlie Gosso's Tinder Photography, and offers much the same services as it does for its USA clientele. They understand that the perfect picture is going to leave a positive, lasting first impression on other users and will strive to give you that.
Their aim is to offer professional photography services to individuals to showcase their personality, smile and bring the truest character in them.
Packages start at $125 CA for a 25 minute photo session with 10 edited photographs that you can share, and go up to $250 CA for a 90 minute session that leaves you with a whopping 40 images.
Spencer Studio
Robert Spencer's Ottawa-based photography studio "Spencer Studio" offers professional, casual looking photos, nice natural smiles, slimming poses, advice on what to wear, and of course retouching of any photos you receive if needed.
They have been specializing in online dating photos for clients both in Ottawa, Ontario and also Nepean, Kanata, Orleans, Richmond and Manotick.
They can turn anything that you may not like in a picture into something that better suits your taste. This includes removing blemishes, softening lines and wrinkles, whitening teeth, and more. Simply ask and they will see what they can do to make you happy.
Prices start at a special of $235 for 2-3 Outfits, plus 5 edited or retouched digital files.
South Africa
Here we have one of the leading photographers for online dating profiles in South Africa.
Bridget Corke
Bridget Corke is based in Johannesburg and is an internationally accredited Associate Portrait Master photographer, the first in sub-Saharan Africa. She has photographed over 100,000 people in 16+ years of experience and is a master of her craft.
She has won numerous Portrait Master's Awards and is one of the most recognized photographers in South Africa. She utilizes her vast experience and skill to capture the perfect image of you for your profile, and gives you the best picture you can hope for with dating.
All images are sold separately so you only buy the ones you love. Contact Corke directly to get more information on prices specific to your interests.
What makes a good dating photographer
The best dating photographers can do more for you than improve your odds with potential matches when you use online dating sites. They get to know you, understand the things that make you special, and find a way to convey that in a natural, authentic way that looks great.
To see if you like a potential photographer, a good start would be to look through their portfolios and see if the types of photos they take match what you want. Good dating photographers not only offer this up freely, but include great testimonials to back it up.
Ultimately, your ideal photographer should be sympathetic, professional, and able to deliver in a timely manner the exact kind of photos you want.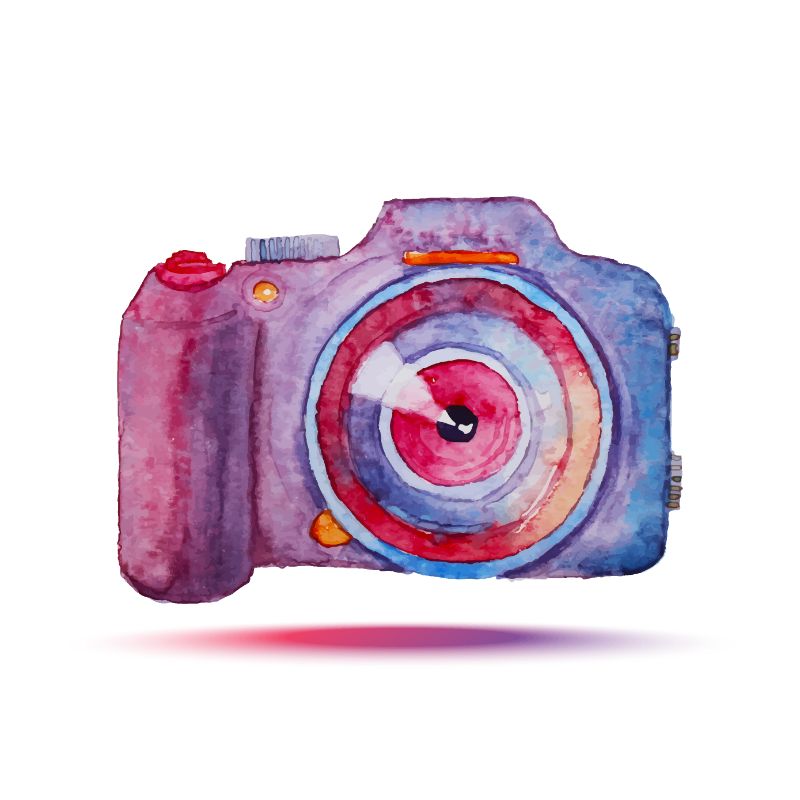 How to find a dating photographer
Naturally, you may not have access to a photographer in one of the above cities. If you live elsewhere, you might have to rely on someone else to get your ideal profile pics. Your options for finding one include looking for a typical photography studio can help you, or looking online.
If you look locally, make sure you use a service that is professional and has a good reputation. If they are familiar with standard profile shots or pictures then they should be able to at least help you out with the basic dating profile pic.
You can also check out this site for more help on finding a dating photographer for your bio. They are more specific to the topic and you can browse a larger variety.
How much do professional profile pictures cost on average?
Professional headshots of a high quality, especially dating headshots, can cost anywhere between $150 to $250. This is just a range for the average package, and if your photographer is flexible they might be willing to only charge on a per picture basis which would be cheaper.
There can be additional costs as well, such as when you want to retouch an old photo or need some of your newer ones improved. These costs are usually lumped into the original sum, but make sure to ask before paying!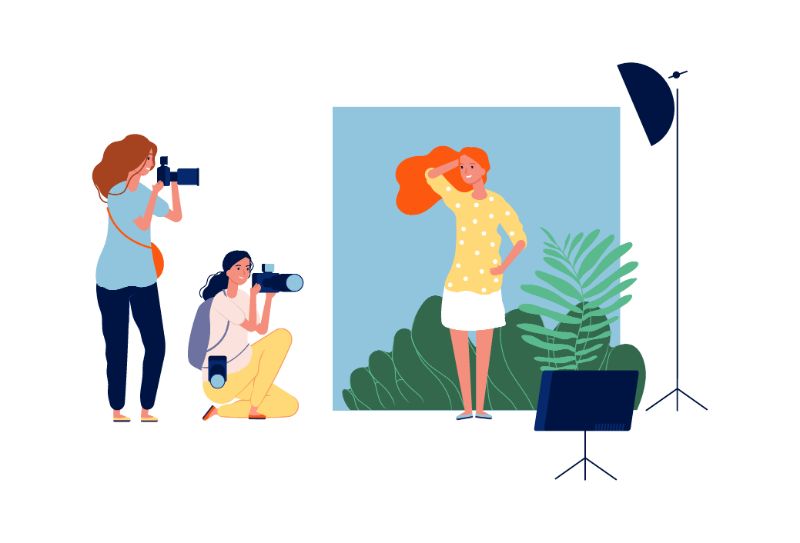 Dating profile photo ideas and how to take a good online dating photo
Whether you want to use photos for something like eHarmony or Hinge, you should try to come up with some alternative ideas for your profile. You could take a funny picture to accompany a funny bio, or maybe something catchy.
In any case, if you want to take a good online dating photo you should make sure that your bio complements the picture you use. There should be a harmony between the two so that the picture corresponds to what your text says and vice-versa.
Try to avoid taking selfies, as it really only works in some cases and typically for casual sites. Generally, if you think it would look good on social media, it should be okay for a dating service.
Elite Singles
Over 13 million active users on the site
Intelligent matchmaking based on background and interests
85% of members have a professional background
Academic Singles
Matches based on questionnaire for attitude, opinions, desires, and expectations
Get your questionnaire, personality assessment, and matches all completely free
Aimed at the educated crowd and focused on helping you meet your special someone
Silversingles
Best for: Authentic 50+ matchmaking
Free membership: Free registration, limited
Users: 60,000
eharmony
#1 trusted dating app in the UK
For serious, long-term relationships
Free registration
Flirthits
Perfect for: People looking to flirt and starts things off in a fun way
Find someone in your neighbourhood
Chat with like-minded singles straight away
SingleSlavic
Fun chat function that lets you send texts, voice notes, pictures, gifts and more
Great search function
The place to find like-minded people who are looking for meaningful relationships
Immediate support from professional team
1000s of profiles
EliteCupid
Personality assessment for enhanced screening

Global reach. Match with like-minded singles all over the world

Meet your equal in values, lifestyle, and career ambition
Ulla
Ignite romance right in your vicinity
Enjoy exact matching thanks to accurate filters;
And explore many more benefits that will help you find love!
Pukbo
Offers unlimited messages and great value with a Welcome Offer for the new members
More than a dating site. Gives access to engaging and unique VIP Content for its premium members
Secure. Supports a variety of safe and convenient payment options, like Google Pay and Apple Pay
Only-Flirts
Easy and convenient interface
Perfect for casual dating & hookups
Plenty of members for you to have fun with
Mingl3
Best for: Anonymous and discreet encounters
Free membership: Free registration
Users: Chat with thousands of attractive singles
My Mature Flirt
Engage in romantic conversations of an exciting nature with REBLL Network's premium British dating community. If you are looking for teasingly playful connections, meaningful deeper interactions, or anything in between, you have arrived at your destination! Let us create memorable experiences for you that leave you both satisfied and wanting more. Check out our perks:
Flirty Conversations: Engage in playful banter, exchange virtual surprises, and enjoy interactive charm with potential matches that make your heart race.

Captivating Profiles: Create a profile that dazzles! Share your most alluring photos, fun videos, and witty bio snippets to showcase your unique charm.

Exciting Encounters: Join us at local events, where sparks fly, connections sizzle, and you'll find yourself wrapped up in thrilling moments with other singles in the UK.

Personalized Connections: Immerse yourself in Exclusive Matches, where cutting-edge algorithms work their magic, connecting you with individuals who ignite your interests and desires.

Safety with a Spark: Your safety is our top priority, wrapped in an air of mystery and excitement. Exclusive Matches ensures a secure yet exhilarating dating experience, where you can let your guard down and embrace the adventure.
CupiDates
Large database of Asian and European singles in the UK
Full control of your profile to set your desired privacy settings
Attend virtual events to meet even more members
Ashley Madison
Best for: Open-minded looking for "no strings attached" fun
Free membership: Free registration, limited
Users: 54 million
DateYourGirl
Meet attractive Asian, European, & Latino singles
Quick and free signup
Casual or serious online dating
What to wear in your dating profile photo
Fashion can be tricky in general, but our best advice for when you go in front of the camera is to wear something that feels both natural and comfortable, but is also almost professional. You should consider taking some more casual, lounge wear photos as well to show variety.
Really though, take into account the advice that the photographers have to give you. They will have experience with wardrobe choices and can find the best fit for you in no time.