It is no surprise that Madonna likes younger men. In her dating history, she always had lovers who were younger than herself. There was just one case in her love history when she was dating an older guy – it was a 21 years older Warren Beatty back in 1989.
We at Datingroo analyzed Madonna's dating habits in the last decade, trying to identify reasons why the pop diva, who is in her 60´s, is dating only guys who are way younger than her.

In the last 10 years, she set up a rule in her love life – only dating guys who were 28+ years younger than her. No matter how old she was, her lovers were much younger. The other pattern in Madonna's love life in the last decade is that she was always dating models or dancers, and they all were somehow involved in the business with her.
The most public controversy comes from her current choice – Ahlamalik Williams, the 25-year-old professional dancer from California. The age gap between them is 36 years. This is a record age gap Madonna has had with her lovers. The fact that Ahlamalik is just two years older than Madonna's daughter Lourdes has been pretty criticized in public.

Wendy Williams raised concerns over the couple's age gap in her talk show and may speak on behalf of the public who would expect Madonna to have a casual relationship with a guy who is two years older than her daughter, but not a formal relationship.

However, Ahlamalik´s parents seem to support their son's relationship with a "Material Girl" since they are fans of Madonna and believe she is going to stick by their son because of his talents.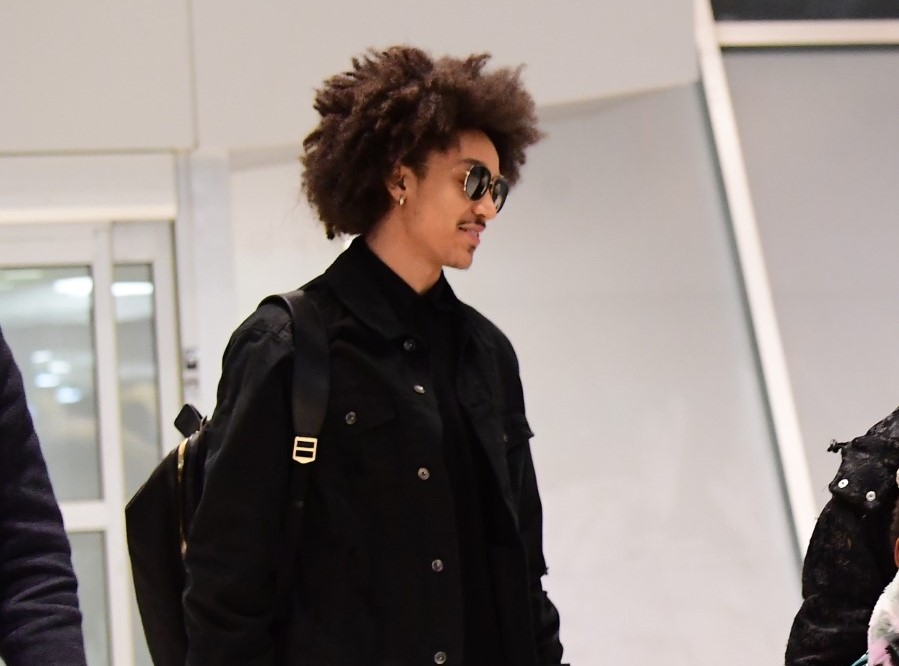 Why will Madonna not settle down with someone her age?
When Madonna was a 5 years old girl, her beloved Mom died from cancer and that sad event marked all of Madonna's latest emotional decisions in life, finds Anna Ovsepian, a researcher on American Studies who wrote a master dissertation about Madonna – Queen of pop. Losing a mother at such a young age gets back all the buried emotions from childhood. Now when she is dealing with aging as well, combined with a mix of emotions in her turbulent every-day life, she chooses to give emotions and care to others.
Emotionally, she likes to take care of her lovers like mothers take care of their children, and this could be a valid, inside reason for Madonna to date much younger boys in her 50's and 60's.
"In many of her interviews and several songs Madonna mentioned the immense impact the death of her mother had on her career and personal life. In her song 'Mother and Father' from the album American Life, Madonna explains that effect by saying:

'I've got to give it up,
Find someone to love me,
I've got to let it go,
Find someone that I can care for.'

These lines show that the premature death of her mother caused a strong desire to find someone who both loves her as a woman, but of whom she can also take care of. Throughout her life, this emotional state was best presented by her attachment to younger men, particularly, after she turned 50"

– Anna Ovsepian, researcher on American Studies
When Madonna talks about her relationships with younger men, she refers to the adventures spirit of her young lovers, and that "spirit" could be what makes her want them.
"You have to be pretty open-minded and adventurous to want to step into my world. People who are older, and more set in their ways, are probably not as adventurous as someone younger" said Madonna in an interview for the New York Daily news.
If she thinks about sex when she mentions adventures with young men, does that mean that the "Material girl" doesn't care about love and emotions, she just need to be entertained?
One of many other reasons why Madonna became an icon is because she always presented herself as a strong woman. Throughout her career, she had a lot of challenges in both personal life and her work. However, the singer hardly ever showed any weakness in her character, which made her into one of the biggest divas of our times, finds the researcher Anna Ovsepian.
"Many feminists and pop culture researchers also admired this strong character in her, indicating how she likes to control everything in her career from doing the auditions herself to writing her own music", added Ovsepian.
"If your joy is derived from what society thinks of you, you´re always going to be disappointed"

– Madonna in Vanity Fair, 2008
It is a part of Madonna's character that she wants to control people, to be bossy and authoritative. She enjoys when people show admiration for her and do what she wants.
She is a Diva who easily handles a relationship with way younger men. She is also a queen of controversy and loves to dominate and shock the public. Having a boyfriend who is 36 years younger than her is definitely something that will direct all public eyes on her.
"This desire to control everything is also in a way presented in her dating habits. After her divorce with Guy Ritchie, she wrote in her 'Best Friend' song:

'Maybe I challenged you a little bit too much
We couldn't have two drivers on the clutch.'

This clearly shows that one of the reasons they separated was specifically the impossibility to control (i.e.drive) everything in her life. Thus, by dating younger and less famous men, she definitely enjoys the part where she is the sole driver of everything in her life"

– Anna Ovsepian, researcher on American Studies
No matter what reasons she has to date younger men, the truth is – Madonna is going through ageism, being publicly discussed for her love life with younger partners. Some people are putting her down and giving her a hard time because she is doing things that are considered to be the domain of younger women.
After all, shouldn't we all be more relaxed when it comes to love? Isn't it true that love doesn't know age? Especially if the love is Madonna.
Who were Madonna's boy-toys in the last 10 years?
Let's start at the beginning of the last decade, back in 2010. Madonna was dating Brahim Zaibat, a French choreographer and dancer. They met when Madonna asked him to dance for her, promoting her clothing line Material Girl Collection presented at Macy's in New York. Brahim was 24 and she was 52 years old at that time. The age gap between them was 28 years. They broke up after three years in 2013.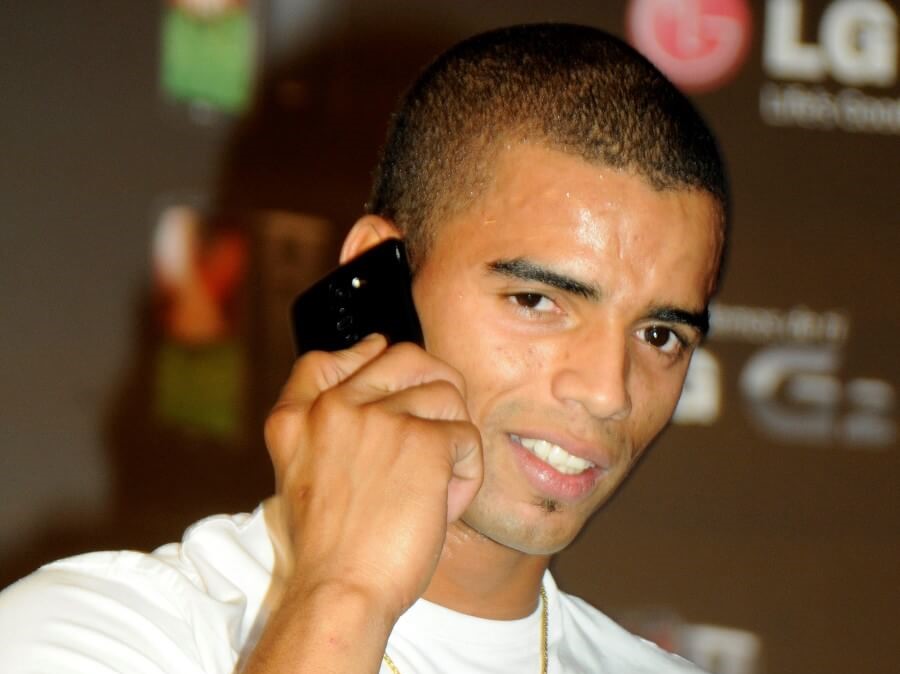 Madonna's next lover was Timor Steffens, a then-26-year-old dancer and choreographer who she met in a Broadway play. The age gap between them was 30 years. It is an interesting fact how she ended their relationship by telling him to pack his luggage and leave while they were on vacation in the south of France together with her children. Timor was the one who openly talked about an age gap between him and his beloved Madonna.
"There is an age gap between me and Madonna but I don't notice it" Timor told the Daily Mail.
"My girlfriends have always been older than me and that's how I like it. I learn a lot."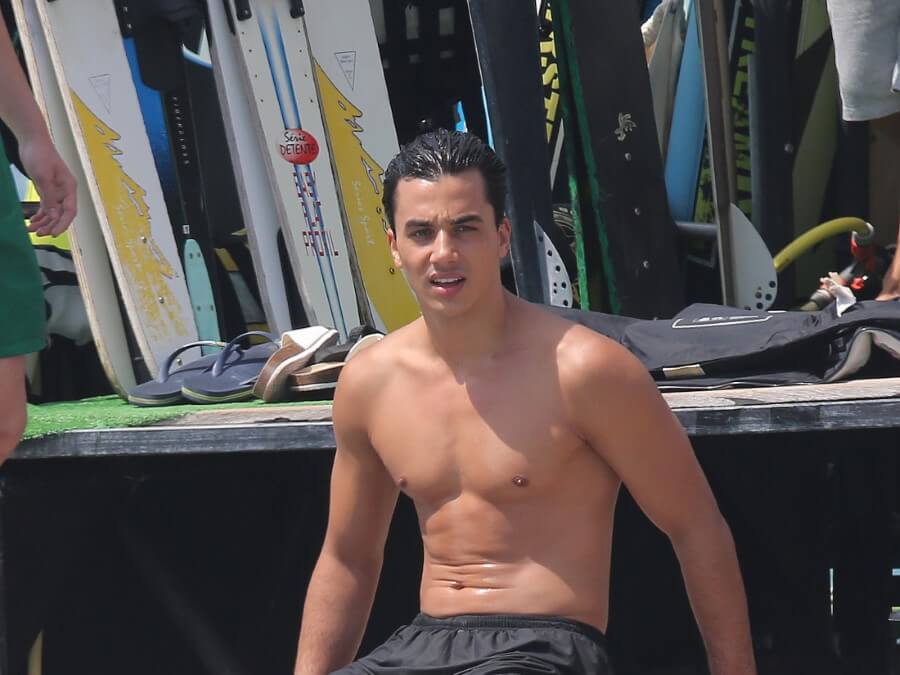 After Timor, Madonna was in love with a 25-year-old model Aboukabar Soumahoro who she met at a party in London. She was 33 years older than him. They were dating and broke up at the time Madonna was having a very hard custody battle over her son Rocco.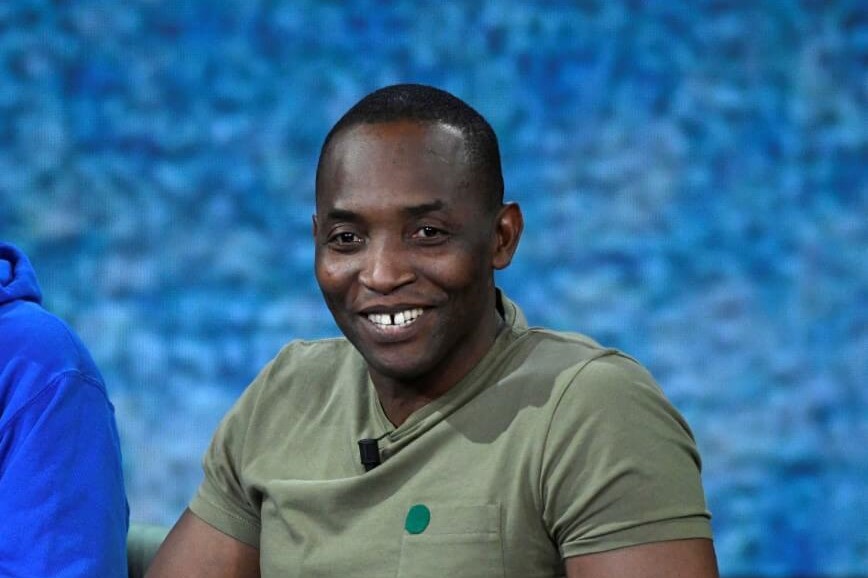 Shortly after she broke up with Aboukabar back in 2017, she started dating Kevin Sampaio, a 31-year-old model who starred in her video "Bitch, I'm Madonna". Although Kevin was her oldest lover in the last decade, she was still 28 years older than him. Madonna approached the model on the set which is totally rare since nobody was allowed to make eye contact with her unless she starts the conversation. But apparently, the pop diva liked him a lot. Their relationship lasted two years and she was impressed by how Sampaio had kept their romance a secret.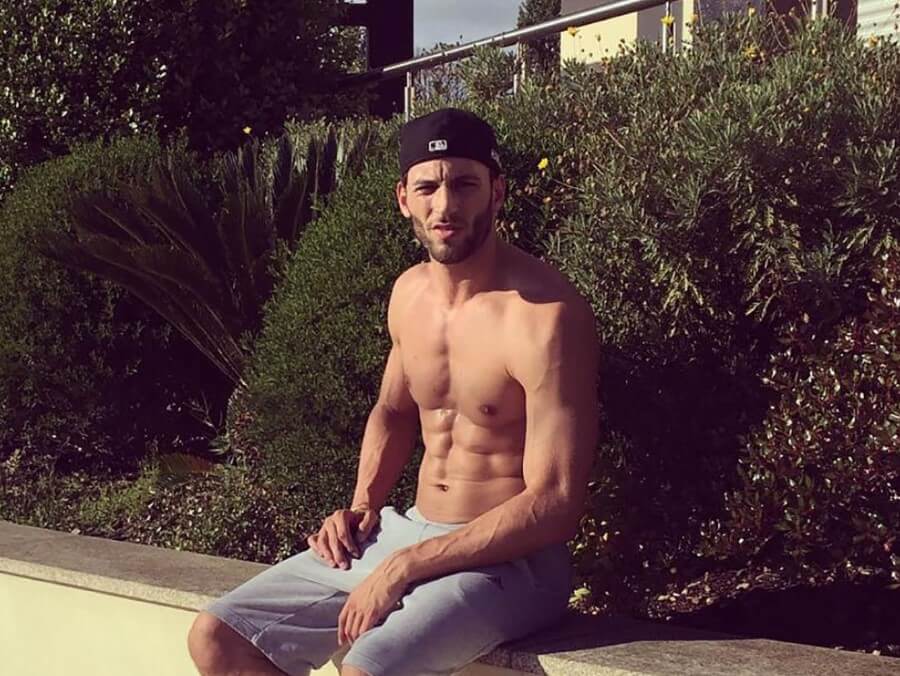 Photo credits: Splashnews.com
Find the best casual online dating sites
Take your pick from some of the best casual online dating sites in the UK.
Mingl3
Best for: Anonymous and discreet encounters
Free membership: Free registration
Users: Chat with thousands of attractive singles
Flirthits
Easy to use chat service for quick connections
Popular in the UK for singles
Flexible matching for local and abroad
MilfFinder
Only mature women who really know what they want are members of MilfFinder.
Milfs here know exactly what they are looking for and what their needs are.
No financial risk with the free registration.
Younger men... and middle-aged men are often considered the "target group"
100% safe and secure
DateYourGirl
Meet attractive Asian, European, & Latino singles
Quick and free signup
Casual or serious online dating
Shag
Fast and simple hookups
Caters exclusively to the UK
Sign up for free and enjoy
Relax with a secure and private service
Ulla
Ignite romance right in your vicinity
Enjoy exact matching thanks to accurate filters;
And explore many more benefits that will help you find love!
EliteCupid
Personality assessment for enhanced screening

Global reach. Match with like-minded singles all over the world

Meet your equal in values, lifestyle, and career ambition
Pukbo
Offers unlimited messages and great value with a Welcome Offer for the new members
More than a dating site. Gives access to engaging and unique VIP Content for its premium members
Secure. Supports a variety of safe and convenient payment options, like Google Pay and Apple Pay
Adult Friend Finder
Best for: No strings attached and open minded individuals
Free membership: Free registration, limited
Users: 94 million
OneNightFriend
Easy casual encounters with locals
No commitment to dates or the site
Flexible for at home or on the go
Discreet to keep your fun private
Secretbenefits
Women here are very easy-going
Only real people
Unique matching
Customer satisfaction centered brand
My Mature Flirt
Engage in romantic conversations of an exciting nature with REBLL Network's premium British dating community. If you are looking for teasingly playful connections, meaningful deeper interactions, or anything in between, you have arrived at your destination! Let us create memorable experiences for you that leave you both satisfied and wanting more. Check out our perks:
Flirty Conversations: Engage in playful banter, exchange virtual surprises, and enjoy interactive charm with potential matches that make your heart race.

Captivating Profiles: Create a profile that dazzles! Share your most alluring photos, fun videos, and witty bio snippets to showcase your unique charm.

Exciting Encounters: Join us at local events, where sparks fly, connections sizzle, and you'll find yourself wrapped up in thrilling moments with other singles in the UK.

Personalized Connections: Immerse yourself in Exclusive Matches, where cutting-edge algorithms work their magic, connecting you with individuals who ignite your interests and desires.

Safety with a Spark: Your safety is our top priority, wrapped in an air of mystery and excitement. Exclusive Matches ensures a secure yet exhilarating dating experience, where you can let your guard down and embrace the adventure.
Only-Flirts
Easy and convenient interface
Perfect for casual dating & hookups
Plenty of members for you to have fun with
Lovnet
Search millions of profiles, chat in real-time and share your photos
Find, communicate and meet with like-minded people.
Discreet
FriendswithBenefits
Make friends and more quickly
Find out who in the UK is up for fun
No-strings attached sex
Reliable and safe service
C-Date
Enjoy fast and easy hookups
Meet with local UK singles or couples
Safe, discreet service for private use
Meet others in an active, supportive community
sugardaddy
Women here are very easy-going
Only real people
Unique matching
Customer satisfaction centered brand
Dirtydating
Free sign-up!
+100.000 women
100% discrete
Ashley Madison
Best for: Open-minded looking for "no strings attached" fun
Free membership: Free registration, limited
Users: 54 million
CupiDates
Large database of Asian and European singles in the UK
Full control of your profile to set your desired privacy settings
Attend virtual events to meet even more members