Have you ever found yourself attracted to someone who technically wasn't available? Perhaps she was in a relationship already, or, even more serious, she's already married. Let's say you hit it off at a party or without even realizing it was going to happen, and things just sort of escalated.
Let's take it further and say that you now find yourself dating a married woman. Sound familiar? It's common enough, and a lot of guys find themselves in what might be a precarious situation because of their relationship in an affair or searching for it on dating sites for married people.
If you find yourself in a situation where you are dating a married woman and are looking for some advice on what to expect, rules to keep in mind, and what your endgame might be, then you've come to the right place. If the target is the opposite genre then read "What to Know About Dating a Married Man"
We aren't here to judge you. We know that relationships can be sparked from any number of situations. The truth is that intimacy can happen without us realizing it or feeling as if we have any control over it, never mind what their relationship status is.
Married or single, the heart wants what the heart wants.
That said, it's not the type of relationship we want to push you toward. However, we are not here to judge you or your decisions, much less the decision-making of the married woman you've started seeing.
This article isn't for her anyway. This article also isn't for people who are in an open relationship with a married woman where the husband knows and gives his okay for. This article is for men who are in a discreet relationship and are looking for help on what to do, where to go, and what to expect.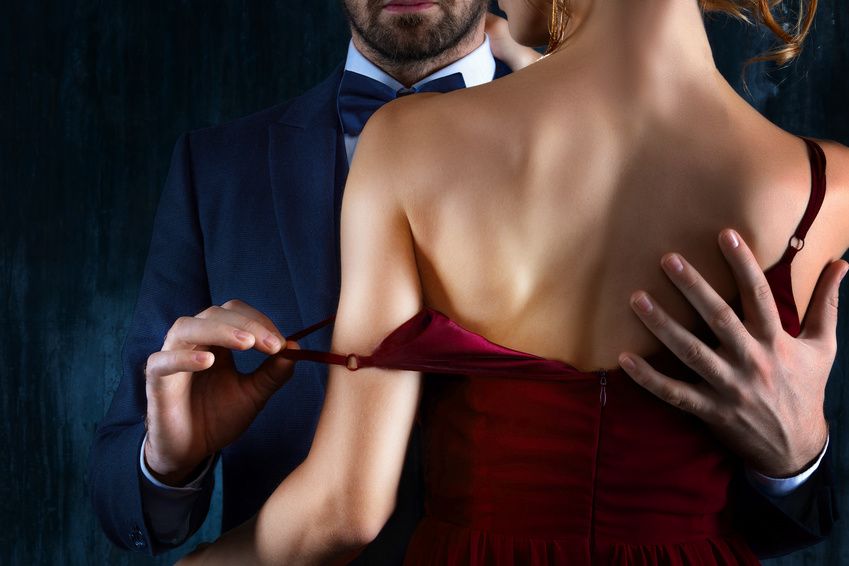 Why you might date a married woman
There are several reasons why you might want to date a married woman, or why you are suddenly finding yourself in the situation that you find yourself in now. Maybe some of these apply to you, or perhaps your situation is unique.
Either way, here are some of the reasons why you might have started dating a married woman:
The sex is good


You find her particularly attractive


You find cheating exciting


She's giving you financial support


You're looking for ways to move up in the world


All you want right now is something casual


She's giving you something that single women just can't

These are just a few reasons. The point here is that there are a lot of reasons guys might find themselves in the sort of situation you are in now, and that you aren't alone.
Why a married woman might date you
Let's get past the obvious and assume that she finds you attractive from the get-go. In most instances, that one is a no-brainer. But let's take a moment and consider some of the reasons why a married woman might be looking to cheat on her husband with another guy.
She's looking to reignite a spark in her sex life


She wants to feel young again with someone younger than her


She wants some excitement in her life


She's looking for a way to 'get back at her husband'


Her home-life isn't good and she wants something to escape it


Having an approximate idea of why she's dating you and what she is realistically hoping to get out of a relationship with you is important for you both. Clearly defining the nature of your relationship is healthy in any kind of dating situation, and perhaps more so when dating a married woman.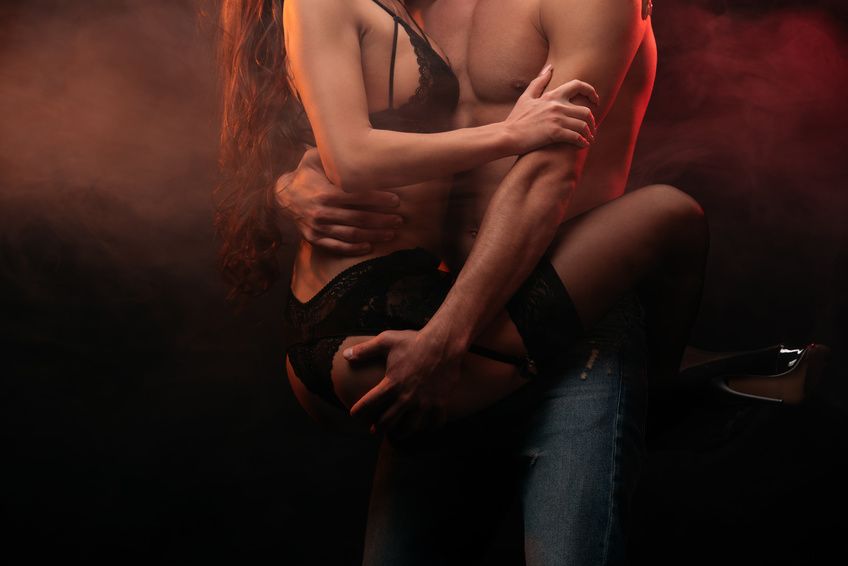 Your expectations for dating a married woman
If we're being honest with you, the primary nature of your relationship with this woman is going to be sexual. The sex is what will keep the two of you seeing each other in secret and will be core to the dating relationship you two share. Sure, there will be emotional moments you two share, but that's it.
You're looking for a sugar mummy specifically? Then look no further and check out our article on sugar relationships here!
You should be thinking in terms of the relationship as something short-term and casual. Most relationships that develop out of an affair into a partner remarrying are most often unsuccessful, according to divorce specialist Mark Banschick M.D.
Regardless of why the first marriage ends in divorce, Banschick writes that "Past statistics have shown that in the U.S. 50% percent of first marriages, 67% of second, and 73% of third marriages end in divorce.". (Source: https://www.psychologytoday.com/intl/blog/the-intelligent-divorce/201202/the-high-failure-rate-second-and-third-marriages)
There aren't a lot of stats for married women who remarry their paramours, but what stats do exist are generally negative. For example, if we assume that there are similarities in the rate of successful relationships between men and women who cheat, we see some pretty low figures.
This is essentially what Dr. Jan Halper finds in her book "Quiet Desperation: The Truth About Successful Men". Specifically, she found that only three percent of men who engaged in extramarital affairs married their mistresses. The odds don't look good for women either.
It makes sense when the nature of the first divorce hinges on cheating. Whatever it is that she sees in you as reason for leaving her husband in the first place isn't forever going to keep you two together. In fact, it's always a possibility that she will cheat on you if you two do get married.
This is to say that trust is an issue. You can be attracted to her all you want, but you shouldn't expect a relationship that you can count on in the far-future. Of course, every situation is unique, but as a rule of them keep your expectations reigned in for the short-term and left to only casual sex.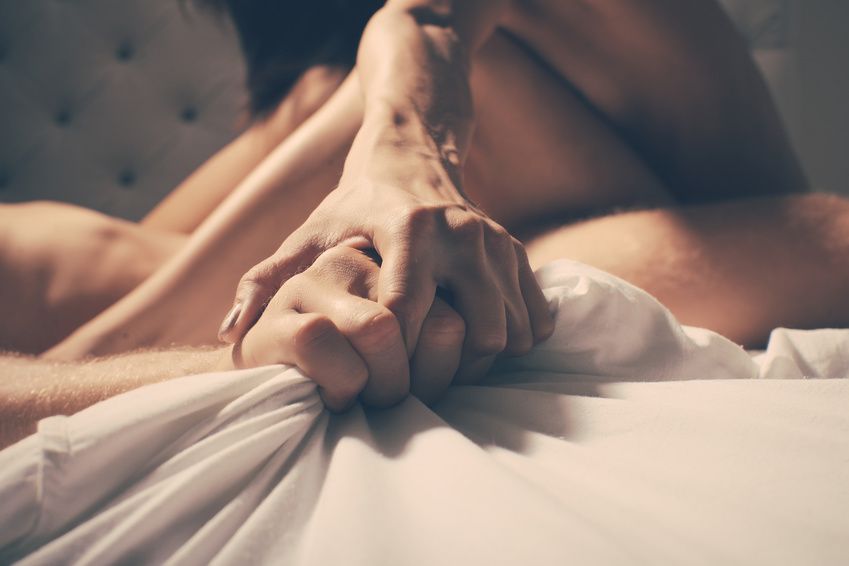 Rules you need to live by
These might be obvious, but it would be remiss of us not to mention some of the things you should remember when dating a married woman. Some of these rules may need to be tweaked for you depending on how well you knew her before the relationship, so treat these as rule of thumb:
Don't contact the husband: If he doesn't know about the affair and is not okay with it, there's pretty much no way that telling him ends well for either you or her. If you also think it would compel her to leave him and be exclusive with you, think again. It's more likely to drive her away from you. Leave well enough alone.
Don't go to their home: Never try to insert yourself into her home in any way, shape, or form. Don't go there for sex, and don't stop by for any reason no matter how mundane it may seem. This is just asking to be caught, and if she has kids it will make the situation that much worse.
Avoid her family and friends: This is what it means to be discreet. You don't parade around with her circle of family and friends if you don't want anyone to know that you two are an item. Don't contact her friends and family, especially children, about her if you don't want anyone getting suspicious.
Don't trumpet your relationship on social media: Again, discreet. Drawing attention to your relationship in any way is just a bad idea and won't lead to anything good, either for her or you. Keep everything you do with her on the downlow.
Set boundaries: Knowing what is okay and what isn't okay is vital for your relationship to have any longevity to it. If you aren't okay with something, say so, and respect her requests for what isn't okay.
Hotels and cash: Never go to the same hotel or meeting spot multiple times in a row. Establishing any sort of fixed pattern is a fast way to get you or her caught in the act. Additionally, you'll want to minimize your paper trail and use cash to pay for accommodations and meals.
Distance: Remember to keep this relationship at an emotional distance. If she's starting to get too clingy to you or is beginning to fall in love with you, break it off. Same goes if you start to feel the same way. You may feel otherwise at times, but it really is in your best interest and hers to keep this relationship casual.
Keep it casual
As stated, this is going to be a casual relationship. In fact, it would be in your best interest if you made it clear to her that you aren't going to be exclusive with her. This will help prevent her from growing attached to you and will make it easier when it comes time for the both of you to move on.
There isn't much more to add to this, although we understand that human nature can be finicky. Sometimes love can be found in ways we never expected, and relationships can beat the odds. Afterall, nothing is certain.
But remember, this is a relationship that has cheating at its core. Even if she goes all the way and divorces her husband to be with you, trust is an issue that will be at the back of your mind and hers. Be smart and stick to a casual relationship with a married woman.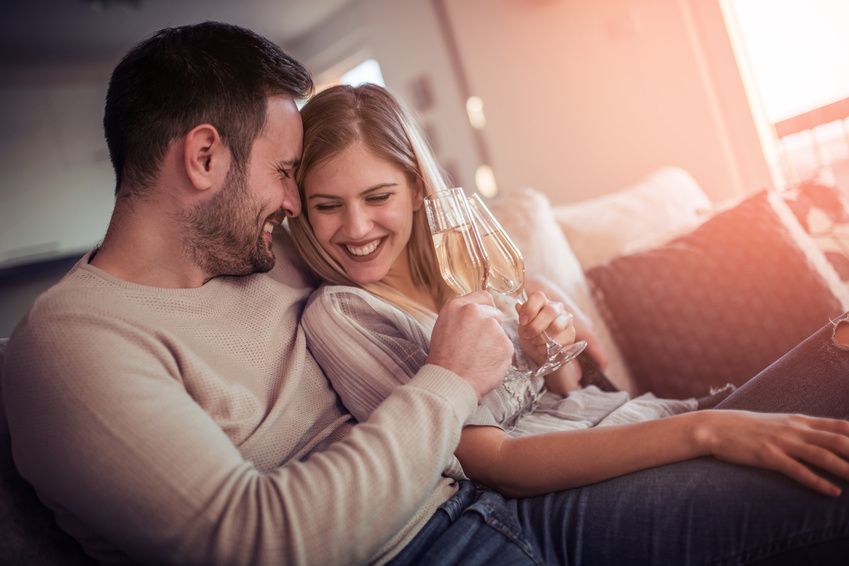 Know when to end it
Be on the watch for any kind of signs that might indicate she is starting to develop feelings for you which are more emotional than what you would expect out of a casual relationship. This could be her buying you gifts, just wanting to spend time together, and trying to be in constant contact.
Maybe the relationship has just gone on for too long. A long relationship has a higher risk of feelings developing or being exposed and resulting in trouble for everyone.
As soon as you start to notice these things or other crop up, take the initiative and nip it in the bud. Breaking it off with her can always have the risk of being messy, but if you were clear early in the relationship about your intentions and expectations, then it shouldn't be a surprise.
If you really want, you can always keep it open as a possible friends-with-benefits situation. However, it's probably the smarter move to cut off all ties entirely.
Find the best casual online dating sites
Take your pick from some of the best casual online dating sites in the UK.
Mingl3
Best for: Anonymous and discreet encounters
Free membership: Free registration
Users: Chat with thousands of attractive singles
Flirthits
Easy to use chat service for quick connections
Popular in the UK for singles
Flexible matching for local and abroad
MilfFinder
Only mature women who really know what they want are members of MilfFinder.
Milfs here know exactly what they are looking for and what their needs are.
No financial risk with the free registration.
Younger men... and middle-aged men are often considered the "target group"
100% safe and secure
DateYourGirl
Meet attractive Asian, European, & Latino singles
Quick and free signup
Casual or serious online dating
Shag
Fast and simple hookups
Caters exclusively to the UK
Sign up for free and enjoy
Relax with a secure and private service
Ulla
Ignite romance right in your vicinity
Enjoy exact matching thanks to accurate filters;
And explore many more benefits that will help you find love!
EliteCupid
Personality assessment for enhanced screening

Global reach. Match with like-minded singles all over the world

Meet your equal in values, lifestyle, and career ambition
Pukbo
Offers unlimited messages and great value with a Welcome Offer for the new members
More than a dating site. Gives access to engaging and unique VIP Content for its premium members
Secure. Supports a variety of safe and convenient payment options, like Google Pay and Apple Pay
Adult Friend Finder
Best for: No strings attached and open minded individuals
Free membership: Free registration, limited
Users: 94 million
OneNightFriend
Easy casual encounters with locals
No commitment to dates or the site
Flexible for at home or on the go
Discreet to keep your fun private
Secretbenefits
Women here are very easy-going
Only real people
Unique matching
Customer satisfaction centered brand
My Mature Flirt
Engage in romantic conversations of an exciting nature with REBLL Network's premium British dating community. If you are looking for teasingly playful connections, meaningful deeper interactions, or anything in between, you have arrived at your destination! Let us create memorable experiences for you that leave you both satisfied and wanting more. Check out our perks:
Flirty Conversations: Engage in playful banter, exchange virtual surprises, and enjoy interactive charm with potential matches that make your heart race.

Captivating Profiles: Create a profile that dazzles! Share your most alluring photos, fun videos, and witty bio snippets to showcase your unique charm.

Exciting Encounters: Join us at local events, where sparks fly, connections sizzle, and you'll find yourself wrapped up in thrilling moments with other singles in the UK.

Personalized Connections: Immerse yourself in Exclusive Matches, where cutting-edge algorithms work their magic, connecting you with individuals who ignite your interests and desires.

Safety with a Spark: Your safety is our top priority, wrapped in an air of mystery and excitement. Exclusive Matches ensures a secure yet exhilarating dating experience, where you can let your guard down and embrace the adventure.
Only-Flirts
Easy and convenient interface
Perfect for casual dating & hookups
Plenty of members for you to have fun with
Lovnet
Search millions of profiles, chat in real-time and share your photos
Find, communicate and meet with like-minded people.
Discreet
FriendswithBenefits
Make friends and more quickly
Find out who in the UK is up for fun
No-strings attached sex
Reliable and safe service
C-Date
Enjoy fast and easy hookups
Meet with local UK singles or couples
Safe, discreet service for private use
Meet others in an active, supportive community
sugardaddy
Women here are very easy-going
Only real people
Unique matching
Customer satisfaction centered brand
Dirtydating
Free sign-up!
+100.000 women
100% discrete
Ashley Madison
Best for: Open-minded looking for "no strings attached" fun
Free membership: Free registration, limited
Users: 54 million
CupiDates
Large database of Asian and European singles in the UK
Full control of your profile to set your desired privacy settings
Attend virtual events to meet even more members
Conclusion
You aren't the first person to have a dating relationship with a married woman, and you aren't going to be the last. Knowing what to expect out of your relationship with her is important and will make sure to keep it as healthy as an affair can be.
This means knowing why you and her are seeing each other, what you two can both expect out of the relationship, and by being smart. Adhere to the rules we've outlined and make sure that you both are on the same page about what you two are doing. And remember, keep it discreet.
In the end, though, the smartest thing you can do is to keep this relationship a casual one that is short-term. It's healthier for you both to do so and moving on will give you a better start for your future relationships and her existing one.