Disclaimer: The term BBW (Big Beautiful Women) was once used exclusively in the fetish / porn industry. What we associate with it are beautiful, confident plus-size women. In our article we do not want to contribute to objectification and stigmatization, but also to encourage bigger people and those who find them attractive in their lifestyle. Datingroo stands for body positivity and diversity with its brand.
A study from St Andrew's University has suggested that men subjected to high levels of stress tend to find larger women more attractive than their skinnier counterparts. The research studied the stress levels of army cadets in correlation with their responses to rating a series of female faces. It concluded that plus-sized women have a greater appeal when men are faced in tough situations. With the abundance of BBW dating sites, there is no shortage of getting a big, beautiful woman as a partner soon enough.
While there may be a grain of truth in there, this kind of research is also worth taking with a lorryload of salt!
The truth is that human sexuality is far more complex and more susceptible to a range of influences, and not just some single factors in our daily lives.
Beyond the obvious physical attributes of dating someone with a curvy figure, there are some interesting emotional and psychological reasons why men lean towards women of a larger size. It isn't to say that beauty is only skin deep; the rules of attraction are dependent on much more than just our bodies.
A woman who's confident in her body who knows how to flirt and engage with a man is just as likely to register as 'sexy' on a man's primal radar, as a woman who ticks all the conventional 'beauty' boxes dictated by society.
Read the following article if you want to know how to flirt with a BBW!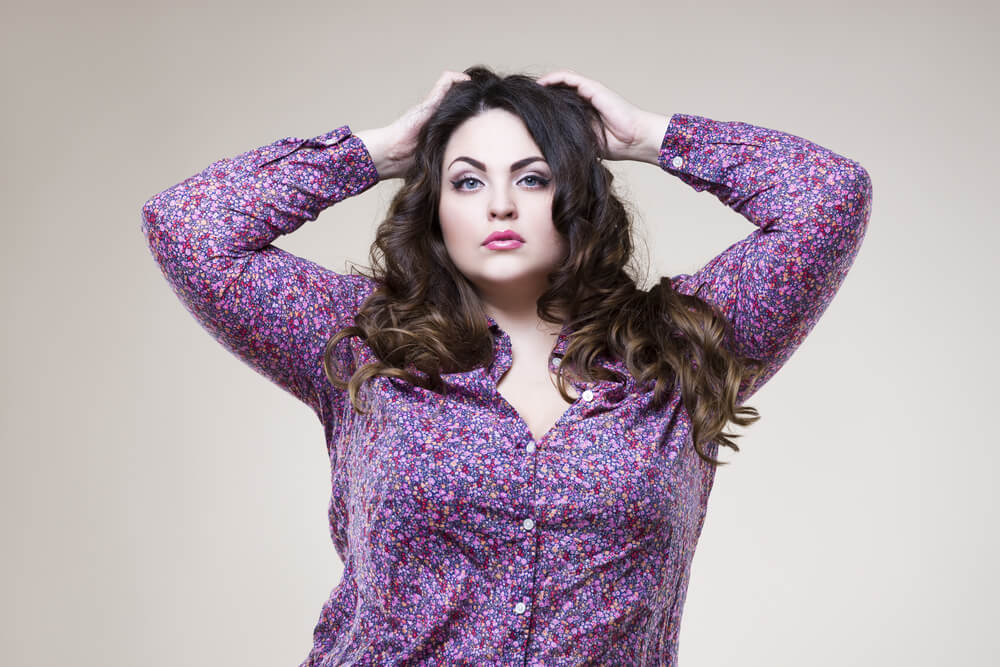 Things to be Aware of when Dating a BBW
For many men, dating fat women comes with its own rewards. As heavier woman who have probably dealt with more than their fair share of unkind comments, it's not uncommon to find many plus size ladies have a fantastic sense of humor.
Of course, humor can be used to mask a more sensitive side, but don't assume that a curvy female has low self-esteem, nor that a BBW is fine with mockery based on her looks or body shape.
However, finding yourself in the company of potential partner who is a a plus-sized Aphrodite can mean that there be plenty of laughs along the way.
Contrary to outdated and false stereotypes, body-confident people aren't just content to 'Netflix and chill' more than any other single. Real women want their first date to be meaningful and romantic, and they want that to carry over throughout the relationship.
Dating a big beautiful girl can be as fun and adventurous or as low-key and laid-back as you want it to be. The key is to establish that all-important emotional connection and take things from there, regardless of the body type.
How to Date a Body-Confident Woman
While many plus-size women are confident, funny and sexy, there are an equal amount that are introverted and who find it hard to flirt or communicate their desire. As you start out getting to know each other, there might be a few considerations you should make before you are completely comfortable in each other's company.
Men are much more visually driven than women. While it might be your date's curves that first caught your eye, don't become a fetishist and only ask about her fitness regime or her size in general. This would be plain rude. If she does decide to mention anything related to her body, it should be entirely on her terms.
Give compliments. Everyone loves a compliment, but many bigger women outside of the standardized societal "beauty ideal" are used to hearing negative statements about their appearance. A well-timed and thoughtful compliment can mean much more to a BBW than you may think.
If you do pay her compliments, though, make sure they're genuine. She will be able to spot a fake compliment a mile off!
Consider her feelings when going out. Although your date might appear to be supremely at ease with herself, there are situations that may make her uneasy. You should ask her about her interests, cuisines she enjoys and places she likes to go and build from there.
Don't be shy of showing affection, particularly in public. Even the smallest gesture, such as holding hands, can make a huge difference if you're dating someone who isn't particularly self-assured. While there's no need to stick on her like an octopus, showing affection can give your date's confidence a real boost.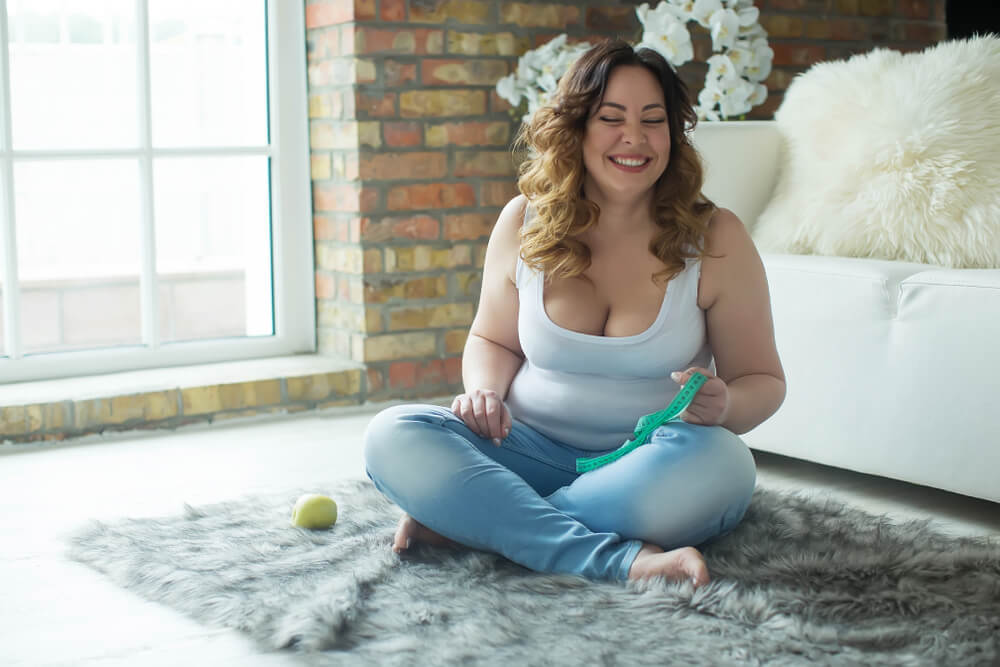 Size isn't Everything
As the songs say, 'we like our love in different sizes'. However, it's a biological fact that physical attractiveness, as much as you want to deny it, is the first part of attraction. Therefore, there are enough thin single men attracted to bbw. The next part of the adventure is getting to know that person, looking beyond what has caught your attention in the first place.
There are plenty of BBW dating sites, specialized in bringing plus size singles, male and female, together. Body-positive allies can engage and flirt with women and men whom they are drawn to. However, it's worth remembering that the women you are engaging with are much more than just 'big and beautiful'. Just like you, they are individuals who have real feelings, and should be treated with the respect they deserve.
Plus-sized dating in the UK in 2022
The best sites on offer in the UK featuring dating for all shapes and sizes.
eharmony
Trusted and reliable service leader with online dating
Filters for meeting BBW around the UK
Advanced matching for ideal meetups and serious romance
Elite Singles
Top-quality matching for busy singles
Easy to use, flexible dating for serious romance
Match and meet with plus-sized singles
OneNightFriend
Discreet, no commitment dating
Safe, secure, and reliable matching
Meet local plus-sized men and women
Chat, share pics, and more
C-Date
Ideal for hookups and casual meetups
Discreet for your privacy
Secure and reliable services
Search by location for your ideal BBW or BHM partner
CupiDates
Large database of Asian and European singles in the UK
Full control of your profile to set your desired privacy settings
Attend virtual events to meet even more members
DateYourGirl
Meet attractive Asian, European, & Latino singles
Quick and free signup
Casual or serious online dating
EliteCupid
Personality assessment for enhanced screening

Global reach. Match with like-minded singles all over the world

Meet your equal in values, lifestyle, and career ambition
Ulla
Ignite romance right in your vicinity
Enjoy exact matching thanks to accurate filters;
And explore many more benefits that will help you find love!
Pukbo
Offers unlimited messages and great value with a Welcome Offer for the new members
More than a dating site. Gives access to engaging and unique VIP Content for its premium members
Secure. Supports a variety of safe and convenient payment options, like Google Pay and Apple Pay
Only-Flirts
Easy and convenient interface
Perfect for casual dating & hookups
Plenty of members for you to have fun with
Ashley Madison
Best for: Open-minded looking for "no strings attached" fun
Free membership: Free registration, limited
Users: 54 million
My Mature Flirt
Engage in romantic conversations of an exciting nature with REBLL Network's premium British dating community. If you are looking for teasingly playful connections, meaningful deeper interactions, or anything in between, you have arrived at your destination! Let us create memorable experiences for you that leave you both satisfied and wanting more. Check out our perks:
Flirty Conversations: Engage in playful banter, exchange virtual surprises, and enjoy interactive charm with potential matches that make your heart race.

Captivating Profiles: Create a profile that dazzles! Share your most alluring photos, fun videos, and witty bio snippets to showcase your unique charm.

Exciting Encounters: Join us at local events, where sparks fly, connections sizzle, and you'll find yourself wrapped up in thrilling moments with other singles in the UK.

Personalized Connections: Immerse yourself in Exclusive Matches, where cutting-edge algorithms work their magic, connecting you with individuals who ignite your interests and desires.

Safety with a Spark: Your safety is our top priority, wrapped in an air of mystery and excitement. Exclusive Matches ensures a secure yet exhilarating dating experience, where you can let your guard down and embrace the adventure.