It's a painful idea to consider that your partner might be cheating on you with a dating service for affairs or with someone you've suspected for a while. This is why you need to be aware of red flags for cheating, such as emotional distance, time away, and more.
Being aware of what the signs of infidelity are can help you prepare for confronting your partner about it, and even to stop him or her from even being a cheater in the first place.
In this article we'll discuss where cheating begins in a relationship and what the telltale signs for someone having an affair are, and why they might be a result of problems in your own relationship. We'll also give you pointers on how you can confront them and move on.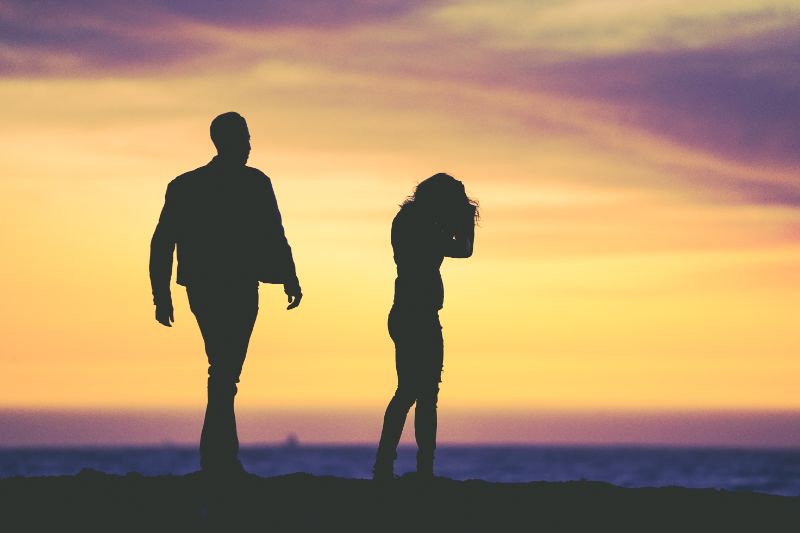 Where does cheating start: telltale signs of an affair
Preventing an affair from happening, or at least nipping it in the bud before it can develop into something even more damaging to your relationship, requires being aware of what the common signs are and what they might mean.
Affairs are more common in marriage than you may think, and being able to tell when your partner is starting to cheat on you can help to curb the worst from happening. These are the most common telltale signs of your partner having an affair and cheating on you:
If you have a shared bank account or your partner has their own, you may notice some odd credit card statements indicating they are spending money on someone other than you: jewelry, hotels, restaurants, bars, and gifts that you don't remember seeing and your partner has no clear answer for. Keep an eye on their spending!
If you find an alternative email account or your partner uses an account that you've never seen before, it may be a throwaway account they are using to cheat on you with, either to sign up to websites with or interact with someone under your nose
If you notice that their body language is a bit stiff or distant from you, even cold, that can be a clear sign that they are feeling as your relationship isn't working, and are either cheating on you already, or are considering it if and are now open to a new relationship
If your partner is spending a lot of time on business trips either with a coworker even alone, it can be either an opportunity for cheating to start or a clear sign that it has already begun
Even just the act of buying new clothes without telling you about it or trying to show off to you could suggest that they might be trying to change their look for someone else. It's not a surefire hint of an affair, but it should raise your eyebrows nonetheless
If you see that your partner is on the phone a lot with phone calls that they leave the room for, or are sending text messages late at night while you are in bed, or trying to hide the fact that they are, it's a clear sign that they are doing something they don't want you to know about. Often, that means cheating on you
Warning signs that one of you is high risk of having an affair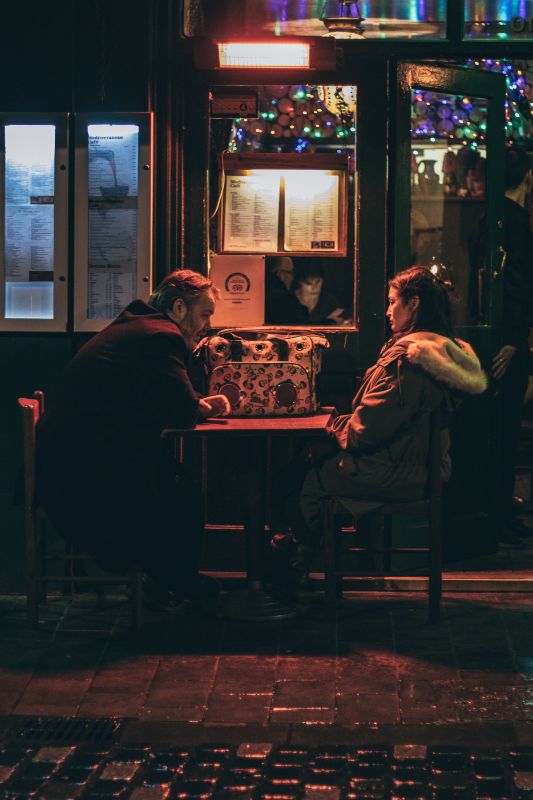 Generally, you should always trust your gut feeling about the status of your relationship with your partner. If you are at all aware of their feelings or are considerate for their emotional and mental state in your relationship, the signs of infidelity should be creeping in.
In the first place, some obvious signs that you need to watch out for is that the two of you aren't communicating properly anymore, or that only one of you is making an effort to communicate.
This can mean that you two are arguing more often, or not bothering to do much talking with one another in the first place. It could also be that one of you is blowing off the other, and leaving them (or yourself) emotionally vulnerable and hurt.
A lack of good communication can also be related to spending too much time away from one another, which gives ample opportunity for either one of you to stray in your faithfulness.
You should also be aware that there are multiple kinds of affairs people can experience, not just the standard extramarital affair with sex and even romance. There's an emotional affair where your partner looks to someone else for emotional support, cutting you out.
If you find that either you or your partner are distant, not communicating, or are spending time away from each other too much, it may be time to force a face-to-face talk and be open and honest about where you both are in your relationship and how you feel.
Communication is the key to preventing infidelity and keeping a relationship healthy and happy, so make sure to work on it even if you think things are going well.
How do I know if my partner is in love with someone else?
Some common reasons you may have to suspect that your partner is in love with someone else is if they aren't paying that much attention to you and your needs anymore. This can mean that your sex life becomes stale or nonexistent, or they aren't communicating with you.
If they seem like they are being discreet and keeping things secret, that's also a sign that they might be in love with someone else.
You may notice sudden changes in their behavior, like being uninterested in you or spending time with you, a loss of affection, or even erratic impulse buying and activities. If they seem happy but want less to do with you, it may be a sure sign they've found someone else.
This still may just be your partner having a sexual affair rather than something more romantic. To know something like that, you'll either need to find romantic gifts that he or she has sent, messages they've written, or a more direct confrontation.
How do I confront my partner with an affair?
Confronting your partner about their affair requires a bit of courage, as it will inevitably lead to an argument. You can expect them to be defensive about what they've done, and for there to be an outpouring of relationship problems that you both have been feeling.
If they try to cover up what they've done, point out what you know and how you know.
When you confront your unfaithful partner, the best approach is not to make it a public showing or theater. Don't do it with shouting and hostility, even if that is your knee-jerk reaction. You need to be calm, sit them down in private, and show them what you know.
Hear them out and tell them how you feel, how hurt you are, and discuss what led your partner to have an affair with someone. Discuss it too, even if it is going to be painful. You'll need to see if it was just a one-night stand or if they are now in love with their affair partner.
How to recover from an affair
Recovering from an affair can go in one of a few ways with or without your significant other. You may end up trying to fix your relationship or you may end up splitting up and getting a divorce. At worst, you both may end up continuing as if you don't take action.
This means seeing a family therapist or consulting someone professional about your issues. As a general rule of thumb, work on your communication with one another and see that you are both being open and honest with your emotions, feelings, and self-esteem.
Your partner will need to cut all ties with the affair partner. It's the only way for the relationship to truly recover. For a relationship to really get back on its feet, you both need to put in the time and effort, and your partner has to earn your trust again.
It will be a long and hard road, but if you both truly love each other and want to recover from the affair, then time can heal these wounds.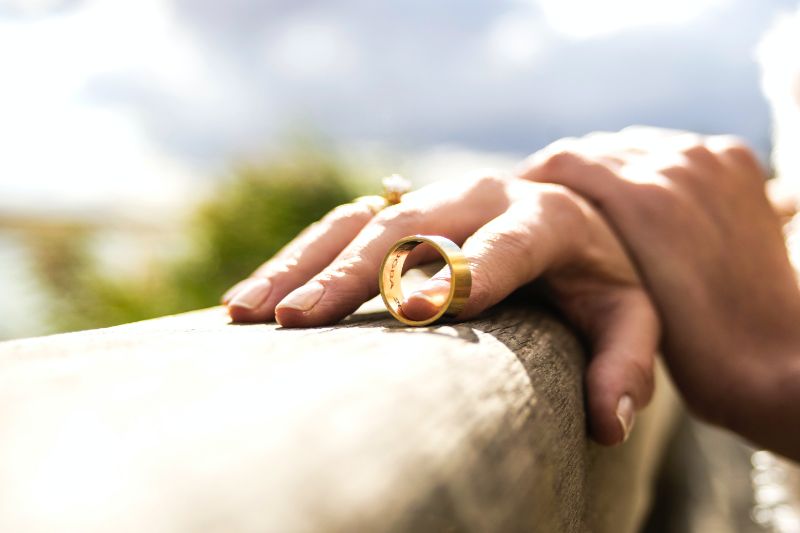 Find the right casual dating site for you
The UK's best casual online dating sites, chosen for you.
Mingl3
Best for: Anonymous and discreet encounters
Free membership: Free registration
Users: Chat with thousands of attractive singles
Flirthits
Easy to use chat service for quick connections
Popular in the UK for singles
Flexible matching for local and abroad
MilfFinder
Only mature women who really know what they want are members of MilfFinder.
Milfs here know exactly what they are looking for and what their needs are.
No financial risk with the free registration.
Younger men... and middle-aged men are often considered the "target group"
100% safe and secure
DateYourGirl
Meet attractive Asian, European, & Latino singles
Quick and free signup
Casual or serious online dating
Shag
Fast and simple hookups
Caters exclusively to the UK
Sign up for free and enjoy
Relax with a secure and private service
Ulla
Ignite romance right in your vicinity
Enjoy exact matching thanks to accurate filters;
And explore many more benefits that will help you find love!
EliteCupid
Personality assessment for enhanced screening

Global reach. Match with like-minded singles all over the world

Meet your equal in values, lifestyle, and career ambition
Pukbo
Offers unlimited messages and great value with a Welcome Offer for the new members
More than a dating site. Gives access to engaging and unique VIP Content for its premium members
Secure. Supports a variety of safe and convenient payment options, like Google Pay and Apple Pay
Adult Friend Finder
Best for: No strings attached and open minded individuals
Free membership: Free registration, limited
Users: 94 million
OneNightFriend
Easy casual encounters with locals
No commitment to dates or the site
Flexible for at home or on the go
Discreet to keep your fun private
Secretbenefits
Women here are very easy-going
Only real people
Unique matching
Customer satisfaction centered brand
My Mature Flirt
Engage in romantic conversations of an exciting nature with REBLL Network's premium British dating community. If you are looking for teasingly playful connections, meaningful deeper interactions, or anything in between, you have arrived at your destination! Let us create memorable experiences for you that leave you both satisfied and wanting more. Check out our perks:
Flirty Conversations: Engage in playful banter, exchange virtual surprises, and enjoy interactive charm with potential matches that make your heart race.

Captivating Profiles: Create a profile that dazzles! Share your most alluring photos, fun videos, and witty bio snippets to showcase your unique charm.

Exciting Encounters: Join us at local events, where sparks fly, connections sizzle, and you'll find yourself wrapped up in thrilling moments with other singles in the UK.

Personalized Connections: Immerse yourself in Exclusive Matches, where cutting-edge algorithms work their magic, connecting you with individuals who ignite your interests and desires.

Safety with a Spark: Your safety is our top priority, wrapped in an air of mystery and excitement. Exclusive Matches ensures a secure yet exhilarating dating experience, where you can let your guard down and embrace the adventure.
Only-Flirts
Easy and convenient interface
Perfect for casual dating & hookups
Plenty of members for you to have fun with
Lovnet
Search millions of profiles, chat in real-time and share your photos
Find, communicate and meet with like-minded people.
Discreet
FriendswithBenefits
Make friends and more quickly
Find out who in the UK is up for fun
No-strings attached sex
Reliable and safe service
C-Date
Enjoy fast and easy hookups
Meet with local UK singles or couples
Safe, discreet service for private use
Meet others in an active, supportive community
sugardaddy
Women here are very easy-going
Only real people
Unique matching
Customer satisfaction centered brand
Dirtydating
Free sign-up!
+100.000 women
100% discrete
Ashley Madison
Best for: Open-minded looking for "no strings attached" fun
Free membership: Free registration, limited
Users: 54 million
CupiDates
Large database of Asian and European singles in the UK
Full control of your profile to set your desired privacy settings
Attend virtual events to meet even more members
FAQ about signs of an affair
It's an unfortunate reality that people cheat, and being aware of what the signs for an affair are can help you to either stop it early on or before it even starts. To help you with that, we've answered the most frequently asked questions about the signs of an affair going on.
What are the first signs of cheating?
When your partner starts a new hobby or extends their work schedule suddenly, it may be a sign that they are spending time with someone else. You may also see them on their phone a lot texting or hiding what they are doing from you.
A big thing might be communication being poor between you two. If you find yourself feeling distant emotionally or physically, that may be a sign that things are drifting apart between you two.
How can you tell if someone is having an affair?
Look to see if they are emotionally distant, physically apart from you for longer periods of time, constantly messaging someone or people in private, and purchasing gifts that seem to be going to someone other than you.
They may also go on long business trips, spend more time with a specific coworker, or seem less interested in you and keeping your relationship happy.
How do affairs usually start?
Typically, affairs begin when communication between both partners declines. This also correlates to a growing infrequency of intimacy and less time being spent together. It can also begin when the mental health of one or both partners is vulnerable with no support.
This leads one person in the relationship to look elsewhere for what they feel like they are missing. However, it relates back to problems in the relationship that are going unresolved, and need addressing. The sooner this is done the more likely the relationship can be fixed.