Recently, ethnicity filters on dating platforms have begun to react to the question, "Are ethnicity filters racist?" by removing them from their filtering algorithm. Researchers from Cornell University have called for this for years, calling filters by race sexual racism.
In this article we'll look at what ethnicity filters actually are and how they are used on dating apps. We'll also explore their potential problems and misuses, as well as why some people may enjoy using them. Read on to learn more about ethnicity filters in dating!
What are ethnicity filters and which dating apps use them?
Ethnicity filters are essentially filters that daters can use to select potential matches they would like to hook-up with or date seriously. This means that they can filter their searches to a single race or ethnicity, or they can exclude a race or ethnicity from their searches.
Most major dating apps have used ethnicity filters or continue to use them. It's only really within the last year that they have addressed potential problems with this kind of service and have begun to remove them. Match still uses one, for example, while Grindr does not.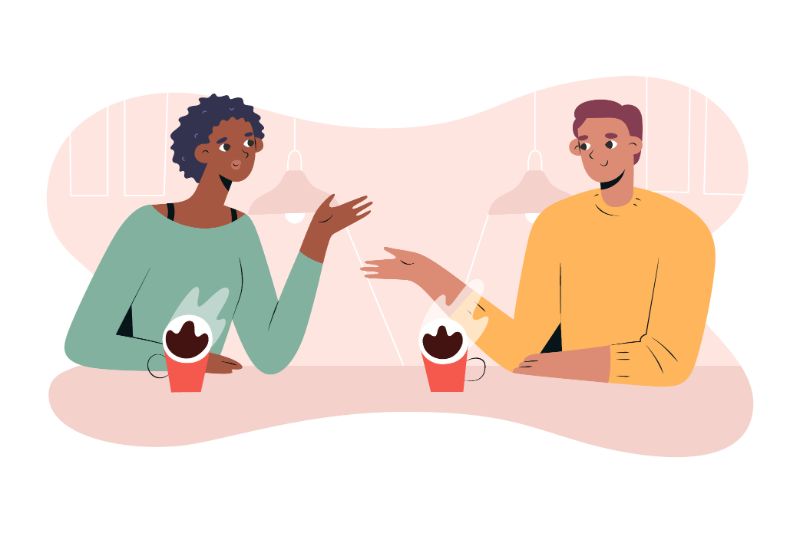 The problem with ethnicity filters
While thought of as a way to initially fine-tune a user's preferences for dating, misuse of this filter has led to members of dating platforms with messages like "no blacks" or "no asians" in their profiles, using racial preferences in searches to emphasize this.
In short, dating platforms have become yet another space where racial politics are voiced and used to exclude or harm others.
As a response to outcries against this kind of racism, and following in the wake of George Floyd's murder, several dating apps removed ethnicity filters or racial preferences from their platforms.
Gay dating app Grindr was the first to do this in an effort to show solidarity with the Black Lives Matter across its social media accounts as an effort to fight racism. Other services followed suit, while those like Tinder never utilized it anyway.
Researchers at Cornell University have been calling for this sort of action for years now, although some warn that removing these types of filters won't necessarily address any of the issues that lead to people misusing them.
After all, a person with a fetish for a certain ethnicity will still pursue that to fulfill their interests, while someone who doesn't want to date a certain race won't suddenly start doing so just because more people who are XYZ show up in their potential matches.
There's no guarantee that someone who would use an ethnic filter in the first place would even want to match with someone they would have filtered out in the first place, and giving someone who feels strongly about this has the potential for users to harass others.
Of course, dating platforms are also working to crack down on verbal abuse and harmful messages, which helps to weed out racist comments and users. Nevertheless, there's the underlying question of whether removing ethnicity filters is just lip service or is effective.
Why ethnic filters were in demand
Originally, the idea was to give users as much flexibility in setting up their matchmaking process as possible. It was also to give users who sincerely preferred to date a specific race a way to focus their searches so that only that ethnic group would show up.
To top it off, looking for potential partners online through dating services because of the pandemic's lockdown became a norm for many people. Whether they wanted a hookup, romantic relationship, or just someone to chat with and become friends with.
But it also brought to light many of the problems that these services can create, and despite giving people opportunities to date who they want to, it also gave others another platform to push for segregated communities.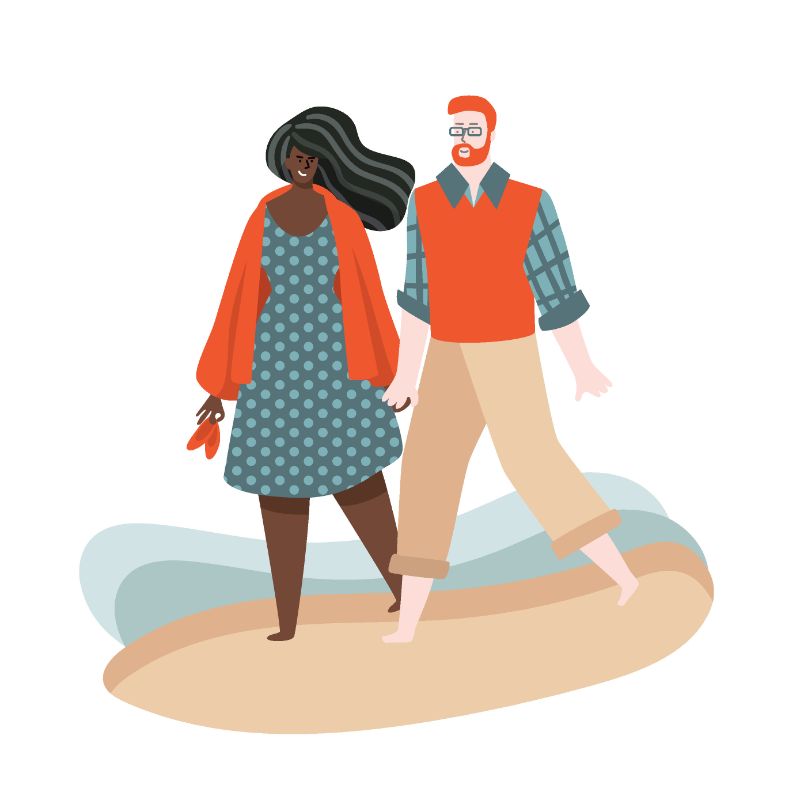 Are they racist or just displaying a personal romantic preference?
It's tricky to define exactly where the use of ethnic filters lies. For example, if black women want to date only Asian men, rather than other black people or white men, then is it racist to facilitate that option?
For some, they are just more comfortable dating other people in their own community, whether they are white women, asian women, black men, or Hispanic men. If someone has their ideal partner in mind, then you can't force them to be with someone that isn't that.
Dating outside of your race can certainly be an eye-opening experience and teach you more about yourself than you realized. However, you also don't have to do that if you don't feel like it.
The bottom line is that how you view people selecting potential dates can vary based on the reasoning and context of the choice, as well as your own subjective opinion about how people filter matches online.
In the end, yes, ethnicity filters are racist to some degree.
That doesn't mean that there aren't many people who prefer to use these kinds of filters to find their ideal match. It also doesn't mean they should turn them off and date someone else outside of their race or else they too are racist.
When it comes to relationships, we feel that it is important you be with someone you are comfortable and happy with. You shouldn't force yourself to feel one way or another, while at the same time you shouldn't promote racism just to find your partner.
It's a tricky thing to balance, and there's no real solution to removing racism from these platforms that is achievable without first addressing it on an individual and cultural level.
Safe dating apps for people of color
Generally speaking, any dating app that is comfortable to use or promotes an inclusive and safe environment for you to date in is a safe dating app for all people, whether you are a person of color or not.
Grindr made an effort to address this, although the impact of that is left to be seen. However, other dating apps and services have followed, and a few stand out for their effective approach to providing safe dating spaces:
OkCupid – as Cupid media is one of the largest dating leaders in the world of online dating, they have long striven to provide safe environments for all daters.
Bumble – Bumble works hard to promote a safe space for dating and actively works to address any issues of sexism, racism, or general bigotry on their platform. This has made them one of the top dating apps in recent years.
Hinge – following Bumble's lead, Hinge is another dating app that provides a safe environment for people of color as well as others, giving you the kind of ideal service you need to find serious, long-term relationships with your ideal partner.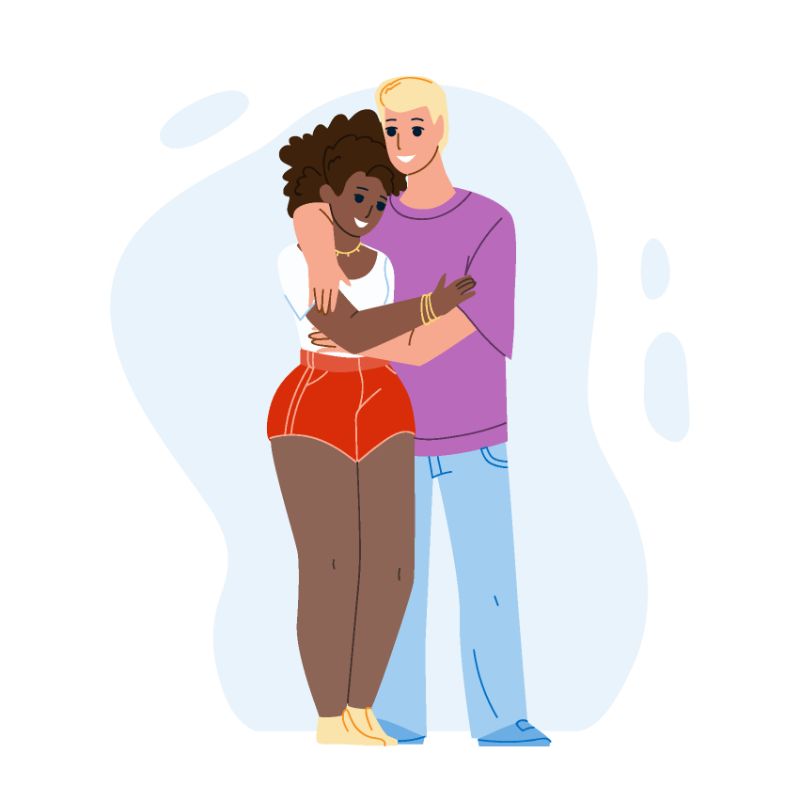 FAQ about Ethnicity filters on dating apps
Dating for ethnic minorities and those who feel at risk can be an exhausting, sometimes hopeless experience. Ethnicity filters sometimes prevent these people from finding love online. At the same time, they also help others find their truly ideal partner.
It's a confusing, personal issue that many may not have thought of before. To help give you a starting point to address this yourself, we've answered some of the most frequently asked questions about ethnicity filters and online dating sites.
What are some of the negative impacts of ethnicity filters on dating apps?
For starters, it can create bubbles where many users may not turn up in search results on a local level if enough people use these filters. It can also force minority groups off of a platform if there are enough users who are vocal about their racial preferences.

Rather than create inclusive environments, it may end up fostering exclusive communities who actively resent one another. There's also the chance that people use these services to attack others verbally or worse.
Am I racist for using a race filter on a dating app?
Whether it makes you a racist when white people or black people use a race filter as they look for romance online is a murky area. On the one hand, selecting your partner based on their race is inherently racist, so in that regard, yes.

On the other hand, we're human beings and tend toward people we identify with, which can often mean forming communities based on something like our ethnicity. Finding someone you want to be with is a preference that should be respected.

It really depends on how you approach using these filters and the context around it. We believe you should date as you feel most comfortable, however that may be. We would at least encourage you to keep an open mind about people outside your comfort zone.
Should I turn ethnicity filters off when I date?
This is entirely up to you, and we think you should do it based on how comfortable you feel. As a rule of thumb, we don't think it can hurt you. There are many more things to have in common than your race that are much more important.

After all, true love is blind to color.